The Maybes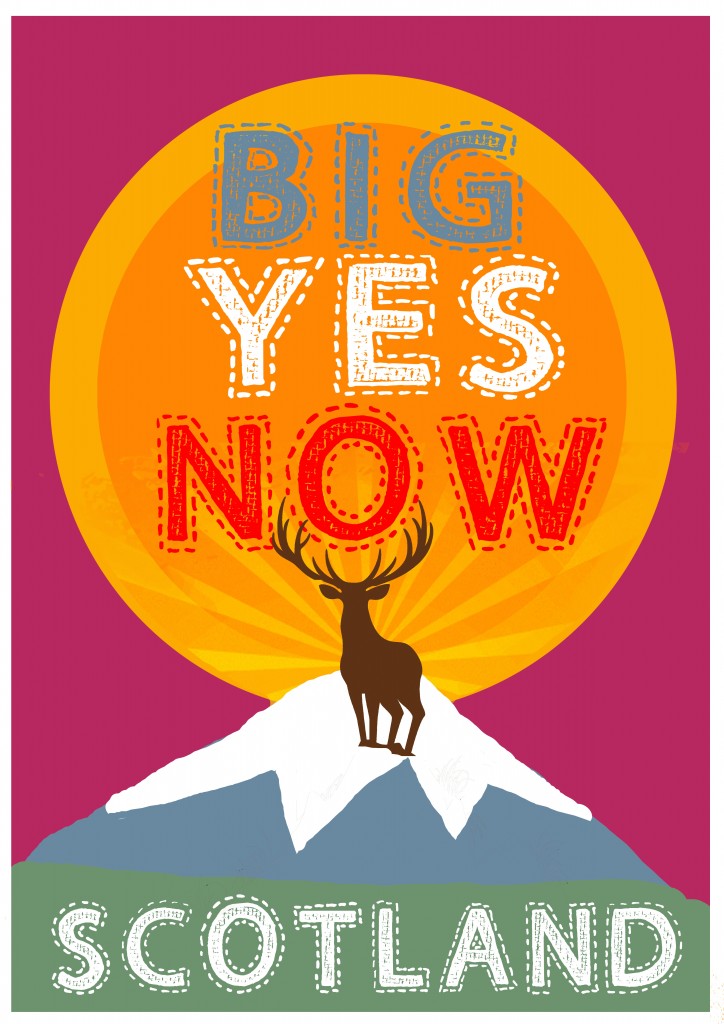 When I first heard Nicola Sturgeon's Speech on the 31st January my initial feeling was one of deflation. I wanted to be fired up! Ready to go! Then I reflected on why? I was both these things, I had been ever since 2014. What did I expect from her? A confirmed Referendum date? All that would have done is frightened off the maybe's, panicked the regular Independence supporters and revved up the impatient Yessers who do not need revving up.
I thought about some of the things she had said that actually resonated with me; firstly,
"There are many people who voted No in 2014 now thinking about independence differ-ently in light of Brexit……..We must show that we understand the complexity of the is-sues they grapple with and that for many emotions will be mixed."
For me these are the Maybe's, the very people we need to engage with; secondly,
"Open and frank discussion about what the people across our country want for them-selves, their families and communities, and how best to achieve it …That is the task of every pro-independence activist around the country."
We have to step outside our Yes bubbles and start talking to those people who might be thinking differently but haven't quite made the move. For myself, and my fellow co-ordinators in Imagine Scotland (our project) we recognise it will involve employing empathic listening. This means listening to people with a view to understanding them. Most people 'listen with the intent to reply'. They do not quieten their own minds enough to actually hear what the other person is saying. They listen to them through the filter of their own life experience and have already prepared an answer before the other person has finished speaking.
Empathic listening requires switching off all our preconceptions, the voices inside our head and simply listening to what the person in front of us is saying. This is not easy to do and we all struggle, particularly with someone whose views seem diametrically opposed to ours. What we have to remember is whilst we think Independence is the only choice, not everyone sees it that way. Their point of view is as valid to them as ours is to us.
It is not within our right to mock it. This is not a game.
Yes, we are hoping to re-frame their take on Scotland's future, but ultimately we are respecting them as individuals and ensuring they feel validated as such. We are seeking their thoughts on Scotland, what they want for it and hopefully looking to achieve common ground through reframing.
Sometimes even the process of just listening, the realisation, for them, that they are comfortable with us, is enough to open the door to future conversations. I have had people say it was so good to have a conversation about Scotland without having politics rammed down their throat. The other positive is that we grow to understand what it is they are concerned about and can ensure we provide the information to help ameliorate this. In all of this we must remind ourselves that there are those whom we will not change and simply accept this. Life would be boring if there was no political opposition after all!
Clearly empathic listening and reframing involve a range of skills such as active listening, awareness of body language and tone of voice, which is why, at this point, honesty has to come to the fore. There are some people who cannot do this. Their political passion is too strong and they would find it difficult not to proffer their own opinion, hide how they feel or get angry. As Fabian Zuleeg, the chief executive of the EPC, said in a social media post last week, when welcoming Nicola Sturgeon to Brussels "To many of those who responded to this tweet: I don't care what side you are on but abuse is not an argument, vitriol is not witty and prejudice simply discredits anything you are saying."
There are people who are unaware of how they present to others and do not understand how their facial expressions, tone of voice and conduct are not conducive to empathic conversation. This is where the groups, of whom we are all members, are so important. Everyone has their skills within these groups and it is about recognising them. Only those who are able to be empathic should speak to the maybe's, otherwise we frighten them away and end up with the wrong reputation. We need to be seen as accepting of all and open to discussion.
This also refers to our discourse on social media which can become very vitriolic. It is so easy, when you are not face to face with someone, to let loose. Again we need to remember that we are, in effect, ambassadors for our country here as much as anywhere. Recently a friend and I were talking to each other about this and frantically casting our minds back to recent online conversations! Did we let the occasional swear word out!! It is so hard sometimes not to feel your emotions rise and to tell someone exactly what you think in no uncertain terms. Just remember, you have no idea who they are. Keep practising the empathic discourse if you can. Use the polite words. You never know when there might be a 'maybe' out there just waiting for a safe place to land.
Image credit: Rosie Balyuzi