Stay Alert: the Poor are Expendable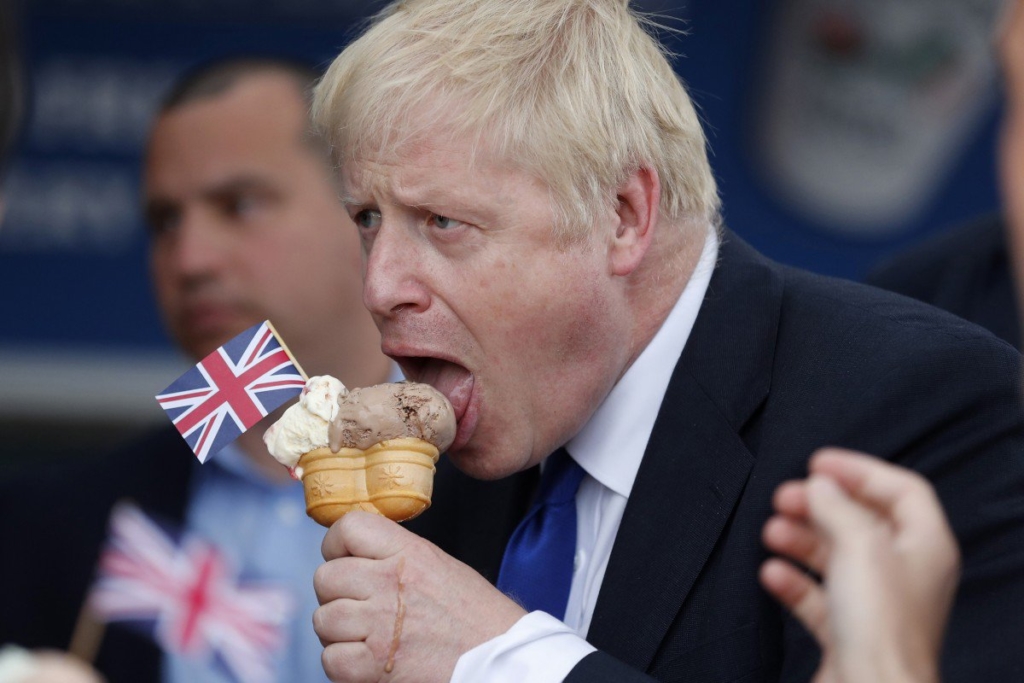 The UK government's decision making during the Coronavirus pandemic has been Boris Johnson's persona in policy form. Bumbling, scruffy and barely concealing cold, calculated ambition.
The address given on Sunday, laying out the 'plan' to ease lockdown is the latest example of this. The 'stay alert' message is vague to the point of meaningless. The government is tired of us staying at home and being unproductive so they decided that slogan needed to change. Transferring the onus on the public to keep eyes and ears open for an invisible virus means it will be our fault if there is a second wave. But at least some manufacturing will have taken place in the meantime. When your 'utterly bonkers' strategy has made even mild-mannered Phillip Schofield irate, there are obviously gaping holes in it.
With this Conservative government, the economy trumps humanity every time. The easing of restrictions is not in response to medical advancements or public unrest, so we can only assume it at the behest of impatient donors. There has been a decline in the number of deaths, and the percentage of those that are due to Covid-19 in the past couple of weeks, but there is a lag in getting death data and without an accurate testing programme we can't be sure that figure will continue to decrease. In his announcement, Johnson applauded the efforts of the public so far but added "we must also recognise that this campaign against the virus has come at colossal cost to our way of life.
We can see it all around us in the shuttered shops and abandoned businesses and darkened pubs and restaurants. His definition of our way of life is centred entirely on commerce. The reason for lifting lockdown is not so we may see our family, improve our mental health or feel freedom of movement. The urgent need is for access to shops and opportunities to consume. Never mind that over 80% of British people want health to have equal or greater impact than the economy on decisions to remove restrictions.
Despite repeated claims from the government that they are 'following the science', a group of medical professionals have felt the need to convene an independent version of SAGE, the scientific advisory group. The new government guidance does not follow this group's advice or the example of other countries, who are starting to ease measures after being in lockdown for longer and having a better idea of the extent of infection. Independent SAGE warns that the response needs to be proactive, not just limited to preventing the NHS from being overwhelmed. A rigorous testing system should be implemented locally, and start with hospitals, care homes, prisons and crowded housing. Rushing to get 'back to normal' is likely to result in a second wave of infections and render the sacrifices we have made so far utterly pointless.
When the virus first reached the UK, the government's early responses seemed to be based on attempting to achieve 'herd immunity'. This was strenuously denied, as was the report that Dominic Cummings had said this approach would "protect the economy and if that means some pensioners die, too bad".  There was not then, and there is not now, evidence that contracting the virus results in future immunity from the disease.  There is, however, evidence emerging that even after recovery there may be long-term symptoms and consequences, including lung scarring, heart damage and cognitive impairment.
So who will be suffering these consequences and – 'too bad' – losing their lives?
The poor, the working class and ethnic minorities.
These groups are already dying at a higher rate than the wider population. Men in lower paid jobs such as bus drivers, security guards and care workers are suffering the most: the kinds of jobs you can't do on a laptop while your banana bread is in the oven. People of ethnic minorities are disproportionately represented in these people-facing roles and this may be contributing to the alarming death rate among this group. At least a quarter of the working population have been traveling to work as normal during the 'lockdown' period but now Johnson has urged us 'back' to work this will undoubtedly rise, increasing the risk to those who continued working as well as those now leaving home.
A huge danger for those returning to work is the journey. Government guidance issued since Sunday included the massive understatement that "there may be situations where you can't keep a suitable distance from people" on travel networks. We have already seen the packed buses and tubes in London this week. The RMT has expressed anger at the risk this poses to its members as well as the public. Johnson's tone-deaf advice was for people to travel by car if they can. They can't. Of the people with the lowest incomes, only 35% of households have a car.  In the fight against a disease that attacks the respiratory system, it is unacceptable to encourage drivers back on the roads.
Not if they are heading off on a lovely day trip, apparently. The new guidelines have lots of baffling detail on how we can travel and socialize more, including driving to another area for our daily walk. How on earth is this a priority? Fresh air and exercise are fresh air and exercise, whatever the distance from your home. It's pleasant to have a change of scene, but surely this is not as vital as the life of a bus driver? The essential activities of angling, tennis and golf are also now available to us. Well, to those of us they were available to before.  Of course physical contact and the sharing of equipment is far easier to manage at a golf club than a park playground, but the fact that the space and stimulation needs of rich white men are prioritized over city-dwelling children tells us all we need to know about the government's priorities.
Hilariously, in his announcement Johnson specifically said "I believe that as Prime Minister of the United Kingdom – Scotland, England, Wales, Northern Ireland, there is a strong resolve to defeat this together. And today a general consensus on what we could do", at the very moment the leaders of Northern Ireland, Scotland and Wales were preparing guidance for their own populations that are in almost complete opposition to England's. Perhaps there is a magical force field along the borders that renders the virus far less potent there. His aim is clearly not about getting the country moving again, but the City. For that to happen, he needs the working-class people who turn the cogs of the financial machine in the line of fire. They are to be sacrificed for a herd immunity that doesn't exist and an economy reliant on a smaller, younger, whiter population.