Granny Crofts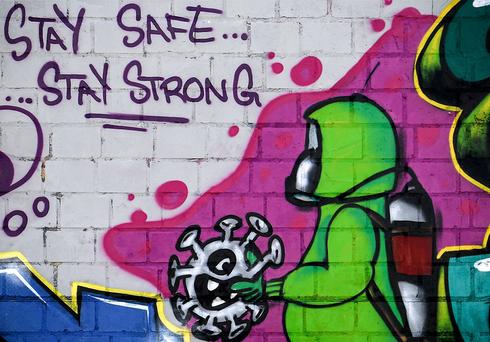 I once went all the way to Switzerland to report on what I had been told was a secret  invention of an agriculture machine that would change the world.  It turned out to be  a two-metre long metal pole with several sort of wooden drum sticks attached to the rod like porcupine quills.  The whole thing on wheels. The idea was that you towed it with a tractor. The burling sticks dipped into a trough of  liquid manure and the fertiliser was flicked over the fields. My hosts, some innovative Rudolf Steinerists explained that  they thought that liquid manure hated being squeezed by modern machinery and that this machine reverted to the old manner of hand flick spreading manure using a stick instead of a squirty thing.
They assured me that the results of their tests were encouraging.
 It had taken me two days to get there. I just smiled and nodded. Quite a challenge to know what to say. True story.
Well not entirely true. I had also gone because I love these Steinerist  farms where people, often with mental handicaps, live sophisticated lives, but at a very slow pace. And quaint wee farm surrounded by lazy brown cows with real cow bells around their necks ? I couldn't resist and booked a ticket on a tinky-tonk small gauge railway. If my story seems absurd you should understand that the farm had a linked community on Mull one of whose members had encouraged me to go with his captivating tale of the amazing new invention.
Two days later I left, delighted to have gone , not because of the stick machine, which was manifestly bonkers,  but because a system that they had developed for looking after their old people that made ours seem bonkers by comparison
At this beautiful little farm high in the Alps this group of perhaps ( this was all over twenty years ago, and my memory for detail is sketchy ) twenty scientists, Mums, Dads and kids hosted a group of perhaps six elderly people, some with dementia some just old and rickety. And they weren't seen as being a burden, they were celebrated as treasured jewels. Every day they would be given small tasks; feed the chickens, keep an eye on the kids, help bake a cake. Or just sit and chill if that was their mood.
Now I cant remember the numbers, but for each of these elderlies the  community were given a generous  fee by the state, lets say £500, which is around half what it costs to keep an elderly person in one of our larger homes.
So there we had it. A small team of people working on imaginative and intellectually stimulating  projects  in a low carbon environment and doing good work.
Now I wouldn't have bored you with my memories of a time waster of a week were it not  for last weeks news that Boris had agreed to give an additional £600 million to save the care home system from melt down after the deaths  of upwards of ten thousand in a single month.
Now its a lot of money £600 million and it does seem rather bizarre to invest that level of cash into a system of large care homes that has manifestly failed, in spite of the love and care that has often been put into them
And so my mind has been wandering back to that Granny Croft back on the top of that Swiss Alp.
Is it too crazy to suggest that instead of just watching as our Highland economy, deprived of tourists, E.U funding and under the madness of the new American Tariff system, collapses oh and all at the start of the worst recession in living memory, might consider the development of a new style of much smaller care home to subsidise  failing communities.
I say again. Six hundred million. And yes I know that the money is to be allocated to England, but that's hardly a deal breaker.
It's not as if the demand isn't going to be there. A huge surge of baby boomers coming through, collapse in faith in the old systems, a disproportionate amount of retired people already in the highlands and a mounting fury as so much of the medical support services in the highlands are withdrawn.
Dream talk? Sure its a dream, it's a nightmare.
But can it become a practical reality? Well if you look at the numbers of small highland Hotels that were struggling even before C19 maybe yes.
So the fabric is there, the money may be there, the market is certainly there and the highland economy is on the edge of a cliff.
Maybe Granny Crofts aren't such a silly idea after all. Though porcupine muck spreaders certainly are.