The Folk Film Gathering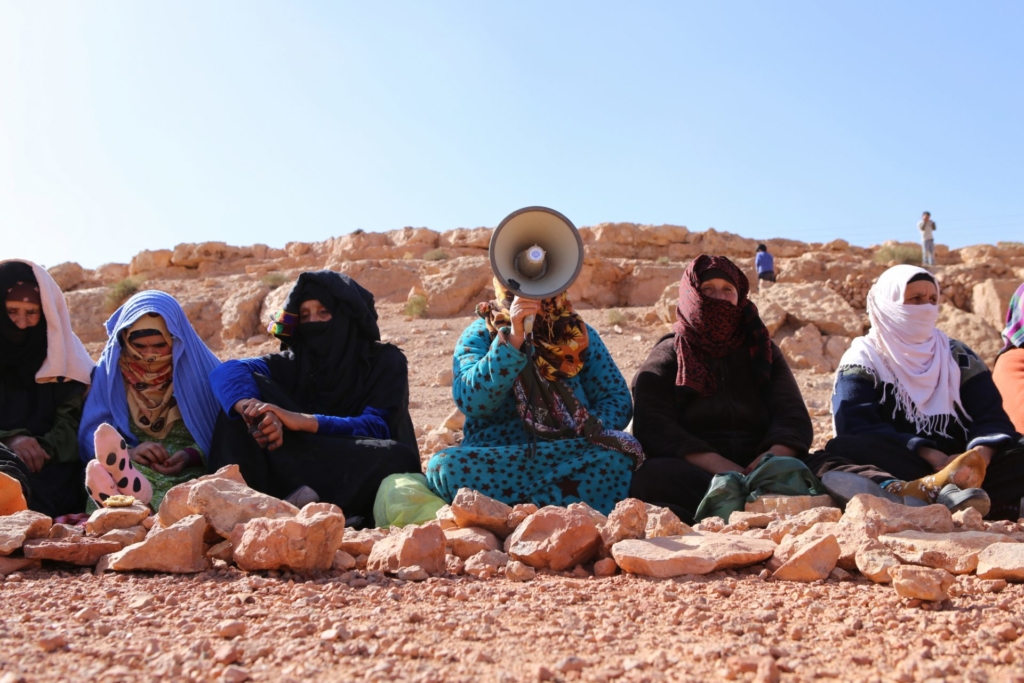 We're pleased to be in partnership with the Folk Film Gathering again this year. The event, now in its sixth year, is geared to explore the possibility of a 'folk cinema'. Run by Transgressive North the event (like everything else) has had to be moved online.
So this year it's completely free and completely online.
The chance to hold a free festival has been welcomed as an "ironic silver lining" within a "horrible situation" by director Jamie Chambers.
"We've wanted for a while to run an event that is both freely available and widely accessible but it has taken a lot of thinking on our feet to completely change our approach and revise the whole programme in such a short space of time," he said.
The theme has also changed slightly.
The theme was originally going to be 'Resistance' but has been since changed to 'Collectivity Against The Odds' and explores ways in which we can hold on to our sense of community when forced into ever greater levels of individualism – both by the pressures of the pandemic and by the wider, longer-term forces in society. To this end we are hosting a discussion asking:
"What can we do to hold on to our sense of community and stay connected, not only during the Covid-19 pandemic, but once it is over? How can we hold onto our sense of collectivity, and prioritise the ties that bind us all together, rather than the forces pressurising us apart? In a world where the "collective" and the "public" were already concepts under sustained attack, this has become an urgent pressing issue."
The event includes a 'film ceilidh' with performances from some of Scotland's most celebrated traditional musicians – Simone Caffari, George Duff, Iona Fyfe, Robbie Grieg, Catriona Hawksworth, Allan MacDonald, Megan MacDonald, Rachel Newton, Tom Oakes, Eileen Penman, Alasdair Roberts, Sally Simpson and more.
This years programme includes screenings of FROM US TO ME the Scottish premiere from the Amber Collective, with a follow–up live Q&A. Go here to sign up.

Other highlights include …
the UK premiere of AMUSSU (Nadir Bouhmouch, 2019, 99 mins)
In 2011, the Amazigh community in Imider (southeastern Morocco) shut down the water pipeline to Africa's biggest silver mine to stop it drying out their almond groves and destroying their oasis. Shot in close collaboration with the community eight years later, Nadir Bouhmouch's contemplative, poetic documentary follows the villagers as they consider an ongoing resistance cobbled together from the few means at their disposal: songs, weekly assemblies, a flimsy camera, a film festival and endless ingenuity.
Live Q+A with Nadir Bouhmouch, hosted by Noé Mendelle (Scottish Documentary Institute)
Saturday 30th May, 3pm
Sign up NOW: www.eventbrite.co.uk/e/amussu-qa-with-director-nadir-bouhmouch-folk-film-gathering-2020-tickets-106403888896
LIKE FATHER from the Amber Collective, 2001, 95 mins
The last pits have closed, the redundancy money has been spent and the Elliot family is in crisis. 70-yr-old pigeon man Arthur is losing his allotment to the local authority's coastal redevelopment scheme. Working as a trumpeter and club singer, his son Joe – a 40-yr-old ex-miner – is just about scraping a living, but increasingly struggling to hold his family together. Can he hold onto his relationship with his father, and his 10-yr-old son, Michael? Three generations struggle to come to terms with the past and to the ties that still bind them together in the powerful 2nd installment in the Amber Collective's coalfields trilogy.
Q+A with Amber Collective, hosted by Will Higbee (University of Exeter)
Sunday 31st May, 3pm
Sign up NOW: www.eventbrite.com/e/like-father-qa-tickets-106483984464
Go here to see the full programme.