Fringe Benefits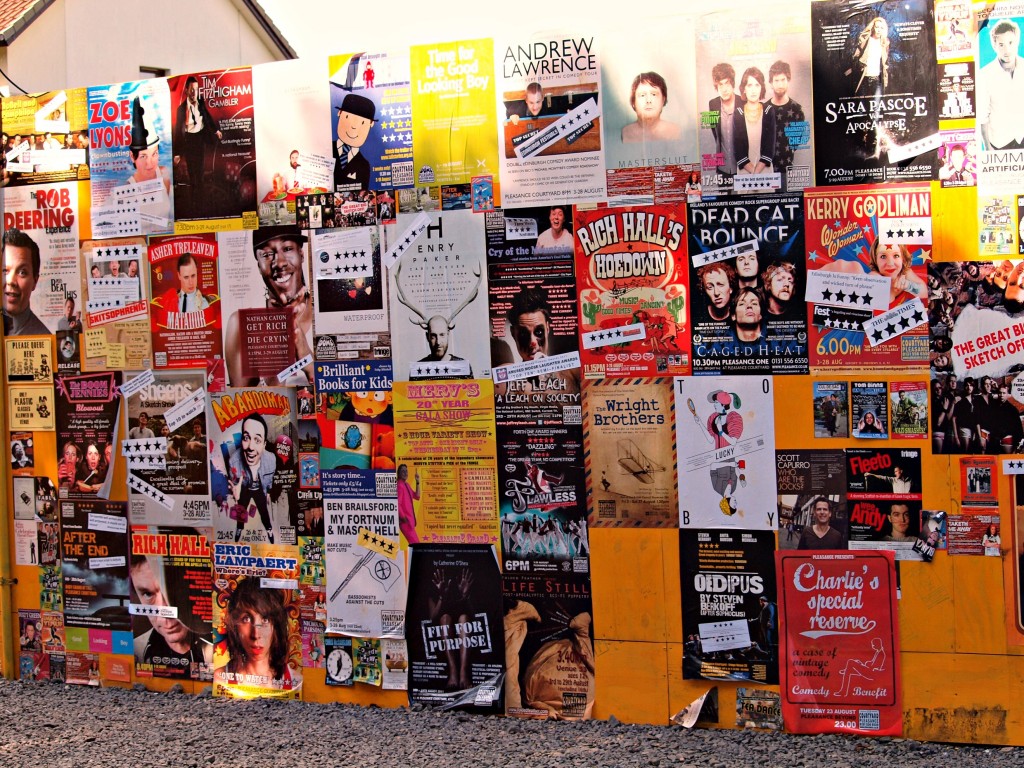 The Edinburgh Fringe festivals major venue companies have come out with pleas for a bailout from the Scottish Govt.
In documents revealed by the Scotsman, an alliance of venue producers has told MSPs that most of them have been unable to access any financial support during the Covid-19 crisis.
Representation has been made in letters to the Culture, Tourism, Europe and External Affairs Committee 'Inquiry on the Impact of Covid-19 on Scotland's Culture and Tourism Sectors.
The Holyrood inquiry has been told that these companies are "micro-entities operating without fixed premises", which in many cases beggars belief.
One letter states: "With the Fringe not taking place, shows don't perform, venues don't operate, smaller local businesses don't get that work and accommodation providers don't benefit – the overall impact and picture is immense, and extends beyond 2020, especially if these organisations and businesses are unable to survive."
"Therefore, a catastrophic year, brought on by Covid-19, could lead to the loss of Edinburgh's infrastructure as the world's leading festival city, and the pivotal role the Fringe plays for Scotland's creative industries."
Read the alliance of venue producers here.
On page three (bullet point four) the Association of Independent Venue Producers state: "Many venue producers are based outside Scotland, leaving organisations struggling to access support".
This is an extractive industry based in, but not of Edinburgh. Some of these are gigantic organisations, not micro-entities at all.
This is a mirror to our entire societal response to the current crisis. Those in power and profiteering well from the old order want us to pay them to return to their former status.
The idea that the same players should produce their same bland output in the same venues forever, as if by some divine right, is ridiculous. But it also fails to reflect the long-term changes to tourism, to travel and to the city.
Further, it's an astonishing reveal that a festival that has been going on for so long has no resilience whatsoever. It's almost as if the Edinburgh festival has created no legacy for the city at all. Here are private companies – which notoriously refuse to publish their profits – begging for a bailout.
The signatories include C Venues who in January 2019 the Fair Fringe campaign accused of imposing poor conditions on workers and paying them as little as £200 for the entire Fringe run, and demanding the Fringe Society ban C Venues over "an unacceptable model built on exploitation, underpayment and overworked staff".
Underbelly's Etonians Ed Bartlam and Charlie Wood operate around the world with events at the South Bank, Hong Kong, Christmas in Leicester Square, and (memorably) Christmas in Edinburgh.

If the cancellation of the 2020 festival has any silver lining it is the opportunity to re-think who the festival is for and who benefits. Bailing out these companies without transparency or accountability – and without a set of criteria about why they should be given public funds would be a serious mistake.