Moral Leadership and Just Transition Scotland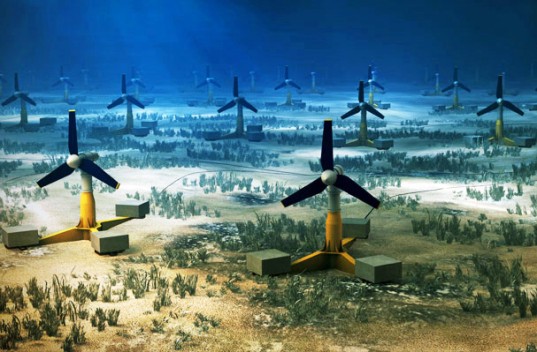 The Just Transition Commissionwas set up by the Scottish Government in 2018, to advise on how the country might 'advance to a net-zero economy that is fair to all'. It is chaired by Professor Jim Skea, a leading renewable energy scientist and leading member of the Intergovernmental Panel on Climate Change (IICP). Other members of the Commission have backgrounds in farming, education, energy, industry, trade unions, and the environmental charity sector. The Commission has met six times, conducted site visits, and consulted with a wide range of relevant groups. An interim reporthas been published, along with a request for further evidenceby end of June.
As a citizen with no specific expertise in this area, but with a strong interest in maintaining a liveable planet for my grandchildren, I am surprised that the work of the Just Transition Commission has not received more attention in the Scottish media. I am also surprised that organisation such as the Green Party, Greenpeace and Commonweal, do not appear to have actively engaged with the Commission to any great extent. My aim in writing this article is to encourage more involvement in the work of the Commission.
The interim Just Transition report is rather low-key, given that the issues it is addressing represent some of the most significant existential threats facing our society. It is written very much from a government perspective, in terms of policy choices and funding mechanisms. In the background there seems to be a fear of the potentially dire economic and employment consequences of the contraction of the oil and gas industry, and a desire to avoid repeating what happened when the coal mines were closed. The report reviews the complexities associated with promoting initiatives such as district heating schemes, and low emissions farming and transport.
The transition to a low carbon, sustainable economy is a process that will touch all of us, in many different ways. The Commission comprises a set of talented and knowledgeable people. To do its job, the Commission needs to be challenged. This matters. The Government is duty bound to take its recommendations seriously. It has sufficient profile to get its story into the media. It does no good to ignore the Commission, only to complain at some future point when climate change is making life hard, that the Scottish Government did not do enough to delivering a Green New Deal.
When I think about transition to a net-zero economy, my mind turns to higher food prices, plant-based diets, fewer cars, less stuff made in China, climate refugees, fires, and rising sea levels. I don't think 'transition'. I think big changes, sacrifices, scary times. My own questions and challenges to the Commission are therefore around the importance of community and moral leadership.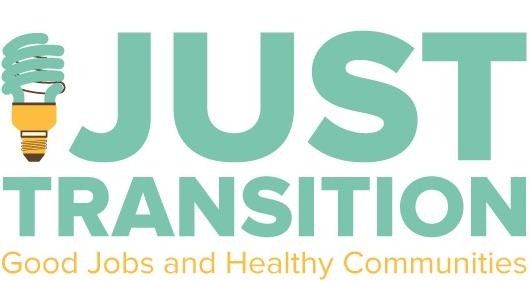 The Interim Report appears to be written from a perspective that assumes that change happens because governments and large organisation make decisions that 'impact' on ordinary people and communities. The use of the term 'just transition' in the name of the Commission refers to an International Labour Organization report published in 2015, that discusses how transition should be managed by governments to ensure equity. However, there is another meaning of environmental transition, that is equally important.
The transition movement consists of an international network of community projects around building a more sustainable economy and way of life. Examples of this kind of activity include communities coming together to install wind turbines that provide income, jobs and social capital, as well as generating renewable energy. Or groups of people who create community gardens and farms that produce food, promote healthy eating, and enable closeness with the land. Or holiday huts in the countryside rather than flights to Spain. Governments can support and enable such projects in many ways, without having to directly manage and fund them. An alternative economic theory, that explains how and why such activities make fiscal sense as well as promoting community cohesion and individual well-being, is available in Kate Raworth's Doughnut Economics.  These examples, and many others, provide evidence that while central planning of certain aspects of the transition to a low carbon economy is necessary, it is not sufficient in itself. Individuals and communities possess crucial ideas, energy and skills, as well as local knowledge about what will work in their specific situation.
Moral leadership refers to the capacity to communicate a vision and set of values that capture the imagination, and move people, in relation to issues of profound importance. Within the transition debate, such narratives has been provided by many individuals, such as Greta Thunberg, George Monbiot and our own Alastair McIntoshand Colin Macleod. The German Energiewende (democratization of energy) policy provides evidence of what is possible at a governmental level. Although the concept of Energiewende was not originally formulated by a politician or political party, Angela Merkel, with the support of the German Green Party, used it as a way of signalling a new direction for energy economics and decision-making.
Alongside the detailed day-to-day practical legislative work outlined by the Just Transition Commission, it would be good to see some further thought being given to the types of cultural resources and moral leadership that might make a difference. A strong statement could be included in the Constitution of either the new Scotland, or the existing one, regarding a commitment to live in balance with the natural world, and to leave a better place for future generations to inherit. It would be possible to establish a Centre for Just Transition, to host exhibitions, workshops, school visits, conferences, a website, a resource centre, an on-line TV channel, a remembrance garden for lost species. The Scottish democratic intellect was built on a requirement for all university students to start by learning philosophy – maybe now, they should all should start with climate crisis, pollution, and loss of biodiversity. These are just some examples of acts of moral leadership that are open to the Commission and the Scottish Government, and are affordable even within the current government budget.