Together We Stand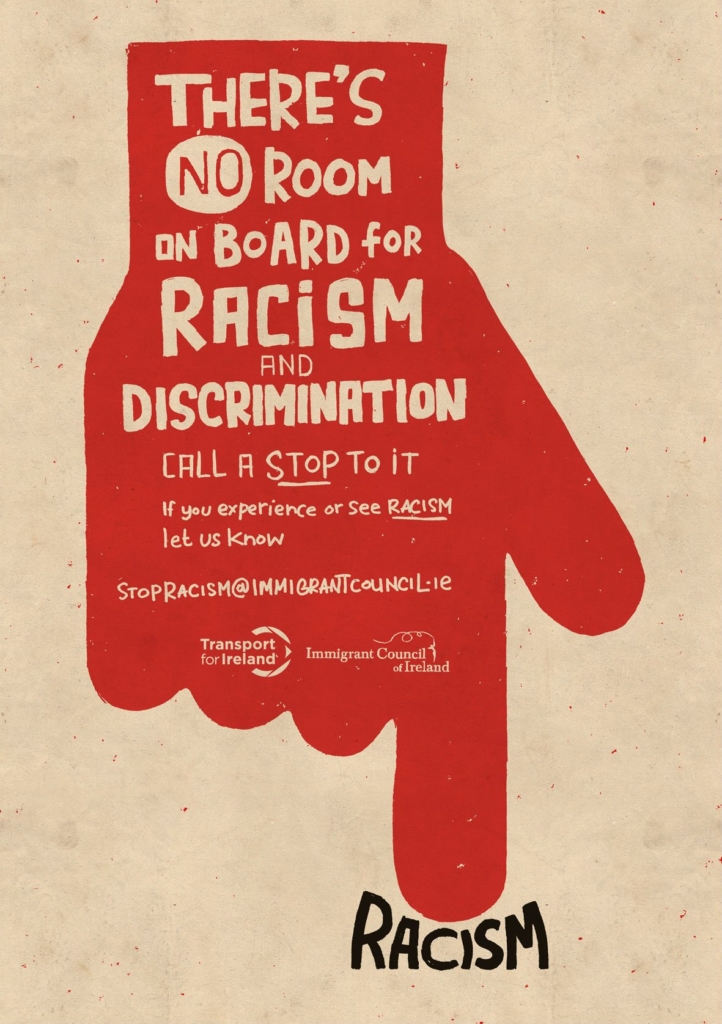 Dr Nighet Riaz is a researcher and lecturer at the University of the West of Scotland. Here she shares some experiences of organisational racism and shares ideas for how to reduce racism in the workplace.
As a student, lecturer, academic, anti-racist educator, social and political activist, I am privileged to engage in and observe in conversations and interactions across a number of networks. The narratives I go onto share have arisen from my personal and professional experiences in the fields I navigate, and with other professional women. After yet another episode of an uncomfortable incident led me to write down how we are often treated and made to feel 'inadequate', when we are nothing of the sort, and have shown resilience and self-efficacy at every stage when dealing in difficult situations. I deemed it as a moment to capture my thought processes and stories shared with me to a wider audience.
Over the last few years I have heard of multiple narratives from women of colour, well educated, respected in their fields, speak candidly of their experiences of racism. They have learnt how to navigate 'white spaces' but at a considerable cost to their dignity and ability to work in professional environments.
They shared outlines of how their concerns are dismissed, and where they are subject to racist remarks, overt and micro-aggressions are brushed off as 'banter' or 'boorish behaviour' or a 'miscommunication'. When the woman of colour reports the incident to her line manager, or to a person of authority, she is framed as 'sensitive' and having communication issues and not understanding the Scottish cultural nuances, being a trouble-maker, aggressive, having a hidden agenda or playing the 'race card'. Yet, they are expected to be grateful to be rolled out to demonstrate 'diversity' through visibility in organisation photographs. They smile as they share how they are supposed to be grateful that someone has attempted to say their name in a multitude of ways, each time they meet, rather than learn to say it properly. There is an implicit expectation to have a magic wand to wave and make the workplace more diverse, or somehow turn into an expert where all diversity issues are sent their way, on top of all the work they do, where this additional work is neither recognised, respected or valued. And that is even if they don't get rejected from the selection process because they have a 'foreign sounding' name.
How they have walked into interviews, and it became obvious very quickly the lack of inclusion and diversity training of the interview panel was non-existent, where the interview focused on using exclusionary language and other verbal and non-verbal markers to make the woman uncomfortable, with panellists stating that they were running late, and showing no interest in engaging with her as a potential employee or showing respect to her or the interview process. Another instance recounted to me involved a woman asking for feedback after an interview for a governance position in an educational institution. The feedback was in direct opposition of the 'value-led' motto of the organisation and was escalated to institutional racism ongoing due to a litany of poor practice and even poorer communication by the institution, and is a potential case study in formulating a good practice model.
When the women try to raise their concerns through a grievance policy, which is supposed to be straightforward, and where the complaint is dealt with in a timely manner, too often, the complaint is left to lie, or is 'lost' in the digital ether. The complainant repeatedly asking for progress and feedback, is fobbed off with insinuations of being a nuisance and troublemaker. The emphasis is focused on the reputation of the racist, their age, their health, framing them as the victim. The woman is positioned as the problem in the organisation, which in some cases is made worse due to the organisational 'grapevine'.
We have been talking of systemic and institutional racism in our public, private and volunteer sectors since the 1970's, but nothing has changed. The will to change is short-lived, galvanised by world events such as Black Lives Matter, and political opportunism, but then the interest passes onto the next topic of interest. Guidance is shared but not implemented, or implemented ad hoc. It is disheartening to observe is the lack of monitoring and evaluation of interventions by organisations to invest in creating a diverse workforce. The data is generated but not analysed through an equality, diversity, inclusion lens to create findings which can be actioned and measured. This becomes a performative tick box exercise in equality, where no substantial movement occurs, but satisfies civil servants and politicians and spun as a success story, whilst maintaining the status quo.
We reach out to people in positions of power in our organisations who 'uphold' values of equality and inclusion to find out the hard way that when the push comes to the shove, they are nowhere to be seen, and the words holding up the values are hollow and worthless.
There comes that time when we know we can only rely on ourselves to push forward, to test these 'transparent' procedures set up in our organisations.
As women of colour who are able to articulate our experiences, evidence them in chronological order highlight the gaps and justify why the system is flawed.
There are multiple accounts of professional women of colour in Scotland sharing similar narratives where their complaint was dismissed after it had been given 'due consideration' by the organisation, where the racist element was removed from the complaint to just 'bullying', 'insufferable' or 'boorish behaviour' or as 'an off the cuff remark'. Where the racist has posited the culture, the religion through demeaning language, positioning themselves as superior, and where using a sample of derogatory statements such as ethnic minorities being inferior in intellect, 'special needs' in a relationship with a person of colour so couldn't possibly be racist, or if the individual was successful in their field they were called a 'jumped up n…'.
It is time to assert that yes, this is racist language and unacceptable. The processes organisations use is discriminatory, from the job remits, selection, retention, promotion and grievance procedures. This has been abundantly evidenced through academic, grey literature and our lived experiences, from the public, private and third sector.
It is time to put into action your words of solidarity. We are aware of the consequences of calling out racism, and the impact it has on our professional careers, but for those of us who are working in the field of social justice, equality and fairness, call it out we must. If we have agency and voice, use it we must. Maybe the time has come for you to really listen and take on board what we say because we are choosing to be responsible agents for change, and share with you what you must do if you are serious about reducing racism in the workplace and creating that equal platform for all of us.