Austerity, COVID-19 and the Fetishisation of Sacrifice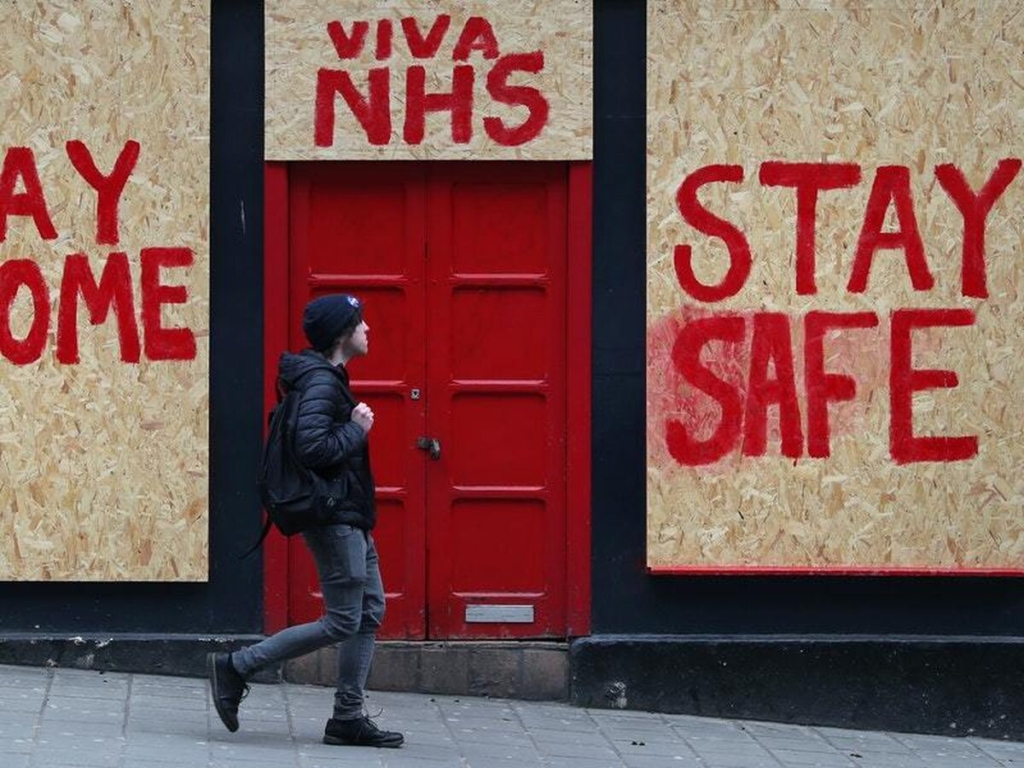 "We have to balance controlling the virus with re-opening the economy" goes the mantra.
As discussions of COVID-19 turn towards economic recovery, a false dichotomy has taken hold in the discourse — that "the economy" and public health are somehow a zero-sum game; that in order to save the economy, we must accept some level of physical risk or sacrifice. While this idea is patently and demonstrably untrue to anyone with a basic idea about how economies work, and while the moral insanity of this position has been covered widely, it is a narrative that has nonetheless taken a stronghold. And we're buying into it.
Have a chat with anyone online, among friends or in the queue at Asda and someone will inevitably mention the need to start re-opening businesses to avoid economic catastrophe. It's become almost tedious lockdown small talk by this point. Mention that that there can be no economic health without public health first and be prepared to be told you don't understand the scale of the issue; highlight that opening too early will almost certainly come at the cost of further loss of life and prepare to hear a narrative about how austerity will be worse.
Of course, the argument about austerity isn't unfounded – austerity is an enormous killer and future measures in the wake of COVID-19, especially at the hands of the current Tory administration, are likely to be devastating to many of our most vulnerable communities. But austerity is a political decision, lest we forget, and we absolutely don't have to make that choice. Governments have agency to set priorities and their options are categorically not limited to either economic or public health (despite what many commentators seem to think).
It is patently not the case that economic, public or environmental health are mutually exclusive, as many experts and analysts have already outlined better than I ever could. Cliched as it might be to say, there really is no economic health without public health. Beyond that fact I'd go so far as to say that most people would also probably agree that any economic system that forces people to choose between "the economy" and human or environmental wellbeing is one with some pretty serious problems at its core. Yet still the narrative persists that we have to accept death now from covid or later via austerity in the name of said "economy", without a hint of irony or uproar. Why?
Part of the answer, I believe, lies in the narratives formed out of austerity itself. While a very different crisis in numerous ways, there are lots of strong similarities between 2008-2010 and today in terms of the how we discuss recovery, predominantly around the theme of sacrifice. In the decade of austerity that followed the 2008 crash, we were conditioned to believe that "making hard economic choices" was in some way honest or grown-up. Our media and Very Sensible Commentators duly fetishised the brave, grave swingers of the axe and we accepted that we must be prepared to make sacrifices, however difficult, if our economy was ever to recover.
The Conservatives have since spent the last decade winning elections on various versions of that narrative, despite its enormous failings and death toll among particularly vulnerable groups, such are the depths to which its rotten roots have sunk in our collective psyche. As a result of this decade of fetishisation, the same narrative has thus been very easy to plant in the current crisis. We have now been hard-wired in many ways to associate recovery with sacrifice and we're all already ready to tighten our belts, thinking we know what needs to be done. But recover what, and at what cost?
Rather than mindlessly repeating this fetishisation, today we should in theory have the benefit of hindsight. We understand what austerity does and that it ultimately does not work (at least for the things we're told we need it for). It doesn't work for "the economy" and from a public health perspective it is absolutely catastrophic, increasing suicides and decimating public health services. We also know that COVID is a health crisis first and foremost, and openly accept that restarting "the economy" too soon will lead directly to more deaths. Austerity is the very last thing any of us should be prepared to accept right now, knowing that it is fundamentally ideologically driven and by no means inevitable.
Yet again, still, we have this warped discussion about whether we want death now or later with a straight face, as if talking about letting your granny die to boost GDP by a bawhair of a fraction of a per cent is normal, grown-up or admirable. This is the lasting impact of the austerity narrative and the wider false dichotomy perpetuated thereby: that, regardless of the nature of crisis, economic recovery requires deep sacrifice, be that environmental health as in the last few decades, social services post-2008 or public health today.
Reality of course is that an economy that doesn't cater to its citizens in these areas first is one that isn't really worth its salt. Any ideology that forces us to choose between growth and death is one that is not fit for purpose (which feels absurd even having to say). This is why the new economic wave towards wellbeing, environmental and health priorities over things like growth and GDP as key measures is so important: it marks a pivot of thinking that shows a real grown-up understanding of how complex and holistic our economic systems are, how intrinsically politically driven they are, and how fundamentally connected to real human outputs they need to be to survive and flourish, especially after the pandemic. It's not life we need to sacrifice. It never was. It's our outmoded, one-dimensional economic paradigm that needs to go.
Bringing in these new ideas for many will mean first unlearning those lessons about sacrifice and recovery that have been drummed into us since 2008. We have to be able to adjust and accept that growth, GDP etc in and of themselves are largely worthless if not operationalised to serve the health, wellbeing and needs of people and planet, rather than the other way around. This is especially critical in the wake of COVID-19. Any recovery that continues to centre "traditional" economic order as the key metrics of success, that resurrects those cynical austerity narratives that tell us to sacrifice everything in their name, is doomed to fail on the metrics that actually matter. It's on us to write a new economic narrative: one based on evidence, and that is supportive, compassionate and genuinely fit for the future.
When people say that we have to choose between public and economic health, they are not being grown-up or making honest, difficult decisions. They're admitting that their economic ideology is fundamentally incapable of keeping people safe and healthy. It's time to stop talking about sacrificing quality of life and instead talk about sacrificing an outmoded, unfit economic system. The old orthodoxy has failed. The real grown-up discussion now is what we build to replace it.