The Hand That Feeds Us?
From time to time the thorny subject of arts funding rears its head and none more vital than right now. The Scottish government has just announced a new fund of £10 million to support cultural venues, plus a further £97 million to come from the UK government via the Barnett formula.
I wrote to my local MSP to find out more with the following question –
"I am particularly concerned that much needed financial assistance gets through to creators and performers as it is often these people, upon whom, the whole arts 'industry' relies that are left out of the loop. To date we have seen opportunities for one off handouts but if this sector doesn't open up until 2nd quarter 2021 many freelance artists will find themselves in dire straits before 2020 is out.
How might these moneys be divided and distributed?"
He was quick to reply as below:
"I have now had an exchange with Fiona Hyslop who pointed me to the bottom line in this press statement it covers freelancers and others. I suspect the £97 million will be allocated on the same basis but Fiona did warn that the £97 million will have to stretch a long way" – Willie Rennie MSP
The pertinent section of the Scottish Government press release is as follows:
The Performing Arts Venues Relief Fund is for regularly funded organisations and non-RFOs and aims to:
remove the threat of insolvency prior to the end of March 2021
allow for specialist / core staff to return from furlough or avoid redundancy to work on future sustainability plans
increase the opportunities for commissioning and employment of freelance artists and creative practitioners
On the face of it, this emergency fund will go to venues and organisations many of whom will already be in receipt of regular funding but how much will actually reach the arts creators themselves?  Those that will be disseminating these monies need to be held to account, asking them to consider ways other than the trickle down method which essentially reinforces the hierarchical apparatus of the arts and potentially provides security for administrators and box office staff etc, who will already have benefitted from furlough, but is unlikely to reach the thousands of artists and musicians etc who actually create the art this 'industry' relies upon.
We now know that this sector will be one of the last to open up. Many of those freelance performers who have already fallen through the cracks in government COVID support, will have received nothing from this scheme and now face several more months of acute financial difficulty.
We should absolutely celebrate the support that is being offered to help venues and organisations survive. But the argument that it will also help freelance artists by allowing venues and organisations to commission work from a handful of freelance individuals is poor solace for the many who will not feel the benefit.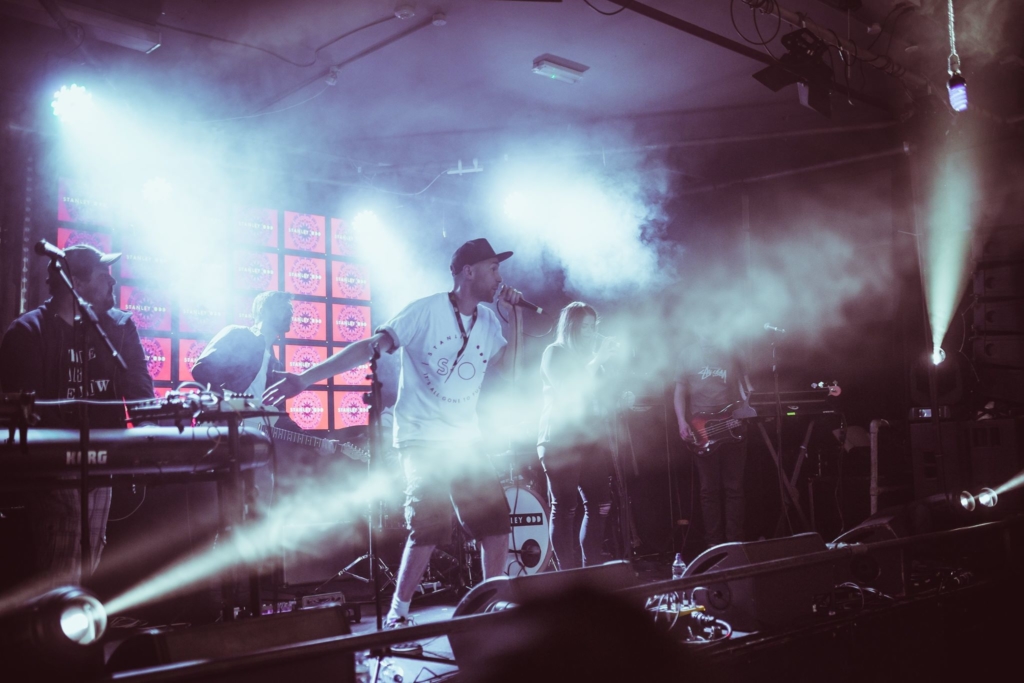 Artists are not special. We are workers too, and our freelance status is not hugely different from the plumbers, dog groomers, and hairdressers etc that are currently in the process of returning to work. Many of those professions have also missed out on the COVID assistance too due to similar issues. Some fall foul of 50% rule on freelance work or structure their tax (still paying 20%) through limited companies. Those working on short term PAYE contracts in the film or theatre world are also largely ineligible for support. Loans and mortgage holidays have been potential routes for alleviating the difficulties but these 'holidays' essentially store up debt and accrue interest to be paid later.
The difference between artists and other professions is that performers in particular may not return to work until the 2nd quarter of 2021 but this could all change such is the fluidity of the situation. Either way, it's a pressing and stressful time when your mortgage holiday runs out in September 2020.
Top down arts funding does not really work for any but a fraction of the few artists who are lucky to fit into the system and are looked upon favourably by the companies with the funding. This seems to simply reinforce the hierarchical apparatus of the arts 'industry'. For instance, how does this process help, for instance, an Indi band? There are many other examples. The trickle-down method will not work for the majority of artists. As a primary creator, it might well be good for me (if I'm one of the lucky ones commissioned) however there is a vast majority of freelance artists who will receive nothing in the foreseeable future. Then there are the micro commissions. What is a micro commission? Well its somewhere between £200 and £1000 for a piece of work that allows the companies and venues to tick a box but absolutely does not feed the kids!
Art is so much a part of our everyday world that we tend to take it for granted. Yes! Somebody actually designed that kettle you're boiling to make the tea! Think of the creators and performers next time you stream a playlist for your car journey or watch a Netflix film. How much of the tiny amount that you spend on these services do you think gets through to them? Precious little is the answer, and the top down system of public arts funding that we 'enjoy' is not so different. I don't grudge the army of administrators etc an income but perhaps there is a better way? There needs to be a clearer route to individual support, within this emergency scheme, rather than simply pumping further support into bricks and mortar which house already bloated arts organisations as they come off of their generous furlough. Freelance artists need support now!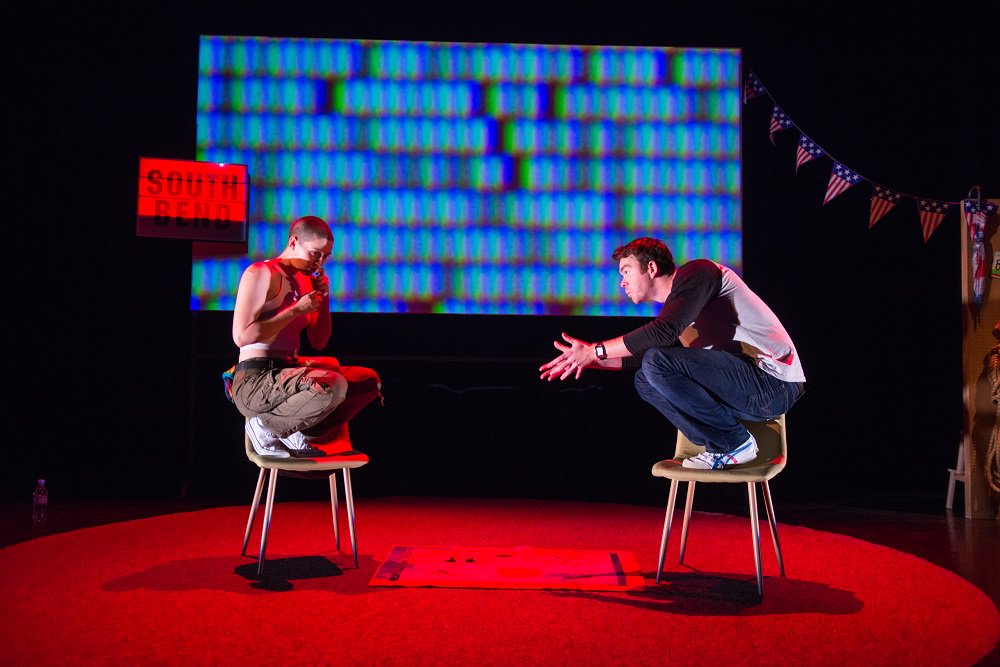 How can we better reach individuals? What do you think would be an equitable way to support individual artists?
Macron in France has recently called for a twelve month extension to France's special unemployment benefit for actors, performers, musicians and technicians. This is a scheme the French operate to sustain an industry that employs 1.3 million people. The scheme normally sees the state pay a monthly stipend to artists provided that they work 507 hours over a year. Covid has obviously affected the ability of artists to make up their hours. The twelve month extension will allow artists to continue on the stipend irrespective of whether they have put in the working hours or not. He said 'Artists must be able to create again and to work together to reach audiences….Even if during this time were going to have to rethink a new sort of relationship with audiences."
What strikes me, is the clear demonstration by a national leader that artists are workers, they are essential to society and that they do not form part of an elite section of society. This championing of the arts hasn't come easily. The French aren't shy or stuffy about protesting and lobbying, and so the government has seen French artists sustain a solid lobby to maintain pressure to support their arts workers. Something we as an industry should surely be wise to follow too? Starting with our local MPs? So what are our questions? Where to start? There has been much talk of Universal Basic Income. Could this be trialled for artists before being rolled out more widely?
Meanwhile perhaps some of you might also write to your MPs and MSPs to find out how this fund will be distributed. My good friend Matthew Rooke, formerly Head of Music for the Scottish Arts Council, came up with a few questions that might be useful. Here they are;
What proportion of the funds announced is expected to be spent on freelance artists and creative practitioners?
Will there be conditions be put in place to ensure fair and open access to such opportunities?
What provision will there be to ensure currently underrepresented groups to access such funding opportunities?
What provision will be made for freelancers and other creative practitioners whose working practice is to originate work first and then offer it to venues and promoters?
What provision will be made for non-venue based promoters, such as festivals  to commission work?
What provision will be made for non-public performing arts venues such as recording studios which are key tools for individual artists and groups in sustaining their careers and income?
A good deal of the creative ecology lies outside of the normal remit of national funding bodies – for example much folk, traditional music and jazz is delivered through small private businesses – pubs and bars, for example and for younger people contemporary music has been performed via clubs. What provision will be made to reach out into those communities to embrace them within the funding process? 
What will beneficiaries have to do to future proof their operations once the emergency fund has been exhausted and will this be part of the appraisal procedure?