Support the Grassroots Live Music Scene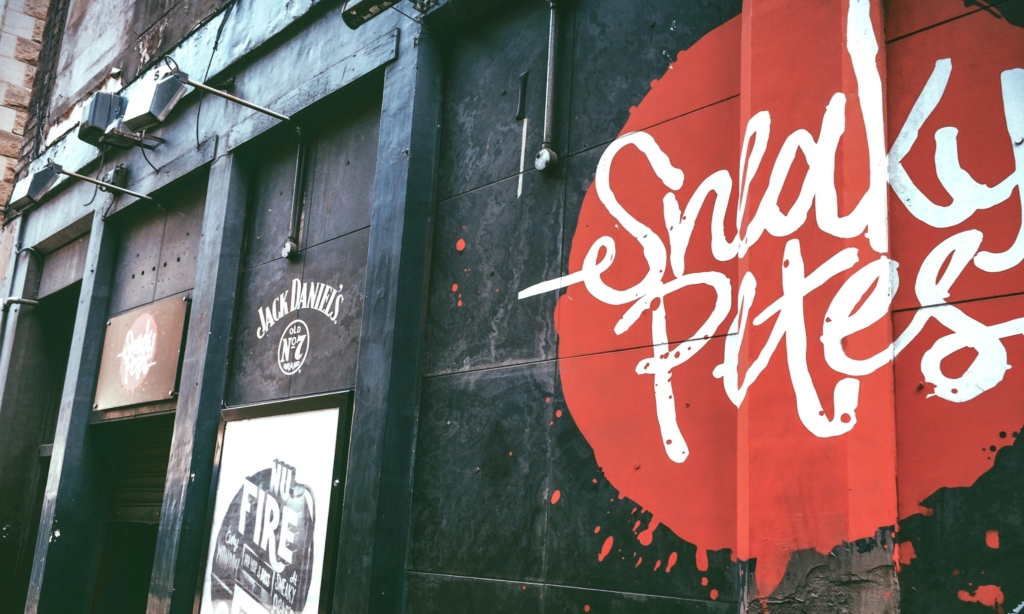 Experienced promoter Paul Cardow on why the grassroots music scene must be supported as the nurturing grounds of new talent.
It would have been hard to have missed the recent announcement that £97 million will be allocated to help culture in Scotland recover after the Covid pandemic closures but it is too early to celebrate. We have yet to hear how those funds will be distributed and what areas will be covered. Currently the area under most threat is the grassroots and although it has been mentioned a lot, there needs to be some explanation of what that is and why it is important.
Grassroots covers venues and promoters who help developing artists. That may seem small but it is the starting point of all culture. BBC's showing of David Bowie's Glastonbury appearance has been widely and rightfully applauded as a high point of British music but he was an artist who took 4 albums before hitting his stride and 5 albums to start having proper hits – without that commitment the world would have missed arguably the most influential artist of the 70s and 80s. Now, in the days of streaming and reduced record sales, it is the grassroots live scene where those artists are building their audience and learning their craft. Ed Sheeran played our Stag & Dagger festival twice before making a mark. He went around the country several times before a single radio play or record was sold and it is not just artists, every sound engineer mixing an arena, every tour or production manger putting together a stadium show started in one of these venues.
Most of these venues survive on incredibly tight margins and are generally run by enthusiasts, who will hopefully continue to work with emerging artists when they play larger rooms. These venues may be small but employ a large amount of staff. They still need engineers, bar staff, stewards, front of house, managers, bookers – often more bookers than bigger venues, as smaller size means they need more events to keep the cash coming in, but, being outside the usual cultural circles means they are not in the funding queue when it comes to grants. Edinburgh Festival will receive millions when it is running and probably top-ups when it is cancelled, as will our grander theatres – but the grassroots has been ignored.
The recent pivotal funding pretty much left the grassroots without a payout, because they are not a big enough concern or worse, the business model is not viewed as being a financially sound enough one in the eyes of the decision makers. These bodies do not have enough experience to see that, without that part of the circuit, there will be no one to play or staff the Barrowland, Academy, Usher Hall, Royal Concert Hall or Hydro in a few years time. So while tourism organisations boasts of the amount of new hotels being built to house the city's visitors, it does not see that the future is bleak when we do not have artist and music industry talent development.
So what needs to be done?
PRS are the organisation that collects royalties on behalf of songwriters. Previously small venues paid a license fee for playing music; larger ones paid 3% of their ticket sales – recently that has risen to 4.2%. Not only is it too expensive for small venues, it is unfair. Grassroots venues cannot afford to pay someone to collect details of every artist on the background music or dj playlist, though it tends to be smaller less mainstream bands. Also the live acts will often be newer acts who are not set up to organise the paper work for collection so if PRS collects 4.2% without knowing exactly what was heard then that money will be allocated to the 'Black Box' – a fund split between the bigger artists. While all due respect goes to The Boss, Elton and Ed, the breeding ground for new talent is not playing their catalogue. This is money that would be better used paying the venue's bills and the new talent's petrol costs. PRS need to agree to move venues under a certain size to a basic license fee and return the fees they collected during lockdown. It has often been said that PRS are the final straw that closes more venues than any other factor. It is time for them to show support.
This week the chancellor announced a VAT reduction on hospitality but not alcohol, reducing the rate from 20% to 5%. On first look, 15% savings seems great but it is not enough – it is barely even a start. It will only help on ticket sales and only on tickets sold between 15th July and 12th January, which, while we face uncertainty about when shows can start again, will not be many. Of the very few tickets sold, PRS will take 4.2% and the artist 80% of what is left meaning the venue and promoter share 2.9% between them. Clearly this is not the help that is needed. Venue rents need to be reduced but for this to happen, the government need to arrange support for commercial landlords, which they have not done.
Insurance companies have refused to pay out on the very expensive policies that venues and promoters have been paying for years and the government have not stepped in to mediate.
So we are left with the funds the government announced. Who will distribute and decide how they are spent? The commercial music industry is pushing to see that it is a new body set up to distribute these funds. Creative Scotland do a great job but they do not know how to deal with commercial, cultural enterprises. They know how to fund opera or huge theatre productions and it is important we protect our heritage but the next Bowie is not learning their craft in those rooms and theatres – they are playing Sneaky Pete's, Nice 'n' Sleazy's, Broadcast, Hunter S Thompsons, Tunnels, Beat Generator and venues like those around the UK. We need a body that can recognise the difference between a Zombie company, one that can not stand on its own during normal trading without funds or pheonixing the company and other venues / promoters that may not look like an investors dream but are at least normally self sustaining while benefiting the artistic community. This is why the future of the music industry needs to see those funds earmarked for the businesses that are not eligible for the usual grants.
The negative cultural, social and economic impact that ignoring these issues will have is evident. The government needs to take notice and act now to protect grassroots cultural businesses across the UK and the future of British talent.