Mobs Marxists and the Mysterious Death of Social Conservatism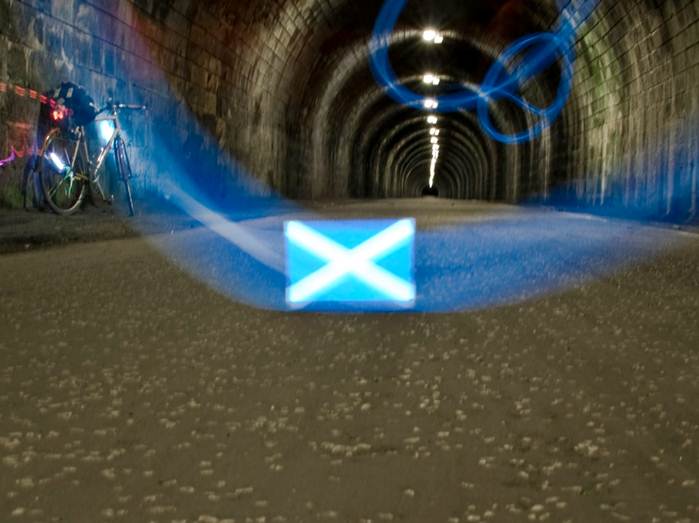 What do "Leave voters, Corbyn supporters and pro-independence activists" have in common? According to David Jamieson, writing in the first installment of his new weekly editor's column for Conter,[1] they are not united by any aspect of their essential political character but by their dismissal as "irrational, threatening mobs", not only by mainstream politicians and media but, according to him, by "many on the western left". For a writer and podcaster who has carved out a peculiar niche in Scotland in the form of his constant disavowal of nebulous 'culture wars', Jamieson spends much of his time working within a culture-based framework, measuring competing movements against the reaction they provoke from the conservative and liberal wings of the British ruling and middle classes. His latest piece, however, takes this to a grim new level.
At the present juncture, the defining feature of both the independence movement and the movement around Jeremy Corbyn's leadership of the Labour Party is that both have reached a decisive impasse. Both movements coalesced around immediate and seemingly tangible goals – respectively, a Yes vote in the 2014 referendum and a Labour majority in the next UK general election. Neither movement has really come to terms with its defeat; they have interpreted the results in 2014 and 2017/19 as setbacks rather than failures, which can be overcome with 'one more push' along the same lines. The bulk of the organised Yes movement threw its fortunes in with the SNP, treating each subsequent election as a proxy referendum to little avail, while the bulk of Corbyn supporters have gone through two successive election defeats without breaking from a principally electoralist strategy based on winning an increasing number of Labour voters through sustained propaganda.
Neither the SNP nor Labour's party bureaucracies are suitable forums for a serious re-evaluation of these movements' strategies, not least because their leaderships recognise that their positions are directly threatened by any genuine scrutiny. There are perhaps positive moves in this direction in the form of Momentum's new leadership, but there is no clear analogue to this in Scotland, where no non-party pro-independence organisation can claim both a mass and democratic character. This strategic malaise both encourages and is sustained by a turn towards conspiracy theories, directed inwards and outwards. This arguably began in Scotland with the allegations of vote-rigging in the immediate aftermath of the 2014 referendum, but these were clearly limited to the fringes of the movement; it was only after the SNP's 2015 and 2016 election victories failed to bring independence any closer that more significant and sometimes organised sections of the movement (such as the Bath-based blogger Wings Over Scotland and his followers) really took on their internal and external enemies.
Most of these conspiracy theories reflect the prejudices underpinning the dominant political ideology across Britain and much of the western world, rather than a break with them. Hostility to transgender people has become a fixation of both the middle-class commentariat and the 'anti-Sturgeon' wing of the independence movement. Unsubstantiated claims about the supposed framing of Alex Salmond for sexual assault mirrors more closely the closing of establishment ranks around powerful men like Joe Biden than the insurgent #MeToo movement which targeted the inequity of criminal justice systems in the west. Even theories about vote-rigging, much like conspiracies about foreign election interference, rob the masses of agency in the exact way that Jamieson decries. This is why we should confidently identify those who subscribe to these views as being on or allied to the reactionary wing of the independence movement rather than, as Jamieson appears to do, give them credit because their worldview "assert[s] both agency and coherence of process".
Although the "flurry of pro-independence 'list parties' emerging from the SNP and parts of the wider independence movement" have attracted some wider interest, their core figures are drawn almost exclusively from this reactionary wing. The new Independence for Scotland Party has only really broken from SNP policy in respect to transgender rights, declaring in an otherwise thin list of vague policies that it will "oppose self ID on the grounds that … the legislation, as it stands will severely affect sex based women's rights".[2] Its leader, Colette Walker, was already formulating plans for the new party when she stood for the women's convener post at the SNP's 2019 conference on a similar platform.[3] The mooted Wings party would only be even more hostile to trans people given the blogger's entirely open rejection of trans identities. Jamieson fails to identify these new parties within the reactionary wing of the movement; he doesn't even recognise, while pointing out that most critics of the new parties "couldn't bring themselves to peep about the Scottish Government commissioned Economic Recovery Group report", that none of the new parties or their core members have expressed any opposition to the SNP's economic orthodoxy either.
Beyond this, Jamieson claims that social conservatism "has all but dissipated as a political force on these islands". Instead of substantiating this, he points to an Observer columnist who points to changes in opinion polling on issues from race to abortion – but even this fails to recognise how the borders of "social conservatism" change and adapt over time. The open homophobia that characterised the millionaire-backed campaign to save Section 28 has sharply declined in Scotland in the past two decades, but its themes and arguments have re-emerged in the new millionaire-backed campaign to roll back trans rights. Interracial marriages may be more tolerated, but Black Lives Matter protests across Scotland received astonishing pushback from all layers of society.
Jamieson's insistence that social conservatism is not a political force "on these islands" is even more ludicrous across the Irish Sea. In the south, recent victories on same-sex marriage, rape trial reform and abortion rights have only been achieved following decades of sustained campaigning by women and queer people against a deeply institutionalised social conservatism which can still flex powerful muscles, and even these issues are not yet fully resolved. In the north, the reactionary Democratic Unionist Party has used its political power at home and in the last UK government to act as a bulwark on progressive social change. These rifts also extend to the Irish left; Sinn Féin has its own socially conservative splinter party, Aontú, which has councillors on both sides of the border and a seat in the Dáil, in a useful reminder that the Scottish national movement is not so unique.
Jamieson has previously indicated that he does not really believe that many of these reactionary views are genuinely held; in a particularly silly tweet less than a year ago, he suggested that the "avowed and articulated reasons for internal disputes within the SNP are a phoney war [because] nationalism forces the performance of political disputes through a cultural vector". This analysis again acts to diminish the agency of socially conservative actors in the independence movement which he is otherwise so keen to defend.[4]
George Kerevan's recent piece for Conter,[5] which has rightly sparked wide discussion on the pro-independence left, is plugged early in Jamieson's piece and again in the conclusion, in which Jamieson makes an appeal for the left to adopt the "scientific approach to social phenomena deployed in Kerevan's article". This is an odd deployment of Kerevan's article, which neither addresses social conservatism nor shirks from criticising both the rival Salmond/Cherry and Sturgeon wings of the SNP. The second part of Kerevan's piece – in which he will examine the question of "how do we build a new, effective leadership for the Scottish working class and the independence movement?" – has not yet been published, so I can't respond to it. However, it does not seem at odds with this goal to cut across the polarisation of the independence movement nearly exclusively along social lines by firmly locating the pro-independence left as part of the struggle against homophobia, transphobia, patriarchy, racism and all other manner of oppressions as well as challenging the SNP leadership on economics.
It is testament to the reluctance of parts of the Scottish left to challenge the most reactionary sections of the independence movement and to champion emancipation, liberation and self-determination in its widest form that so many working class women, queer people and young people in the independence movement are drawn "towards technocratic liberals", even as they defend the economic status quo that has trapped so many women in abusive relationships, left so many queer people on the streets and denied so many young people stable and secure employment. Instead of proclaiming the end of social conservatism and sympathy for its adherents, the left should play the role once powerfully advocated by Lenin in his appeal for socialists to act as "the tribune of the people, who is able to react to every manifestation of tyranny and oppression, no matter where it appears, no matter what stratum or class of the people it affects"[6] in order to advance the socialist cause.
[1] https://www.conter.co.uk/blog/2020/7/17/fear-of-the-scottish-mob
[2] https://www.isp.scot/policies/
[3] https://twitter.com/TheStirlingWolf/status/1283498380472332290
[4] https://twitter.com/David_Jamieson7/status/1202371538110078976
[5] https://www.conter.co.uk/blog/2020/7/7/snp-at-the-crossroads
[6] https://www.marxists.org/archive/lenin/works/1901/witbd/iii.htm