Making it Happen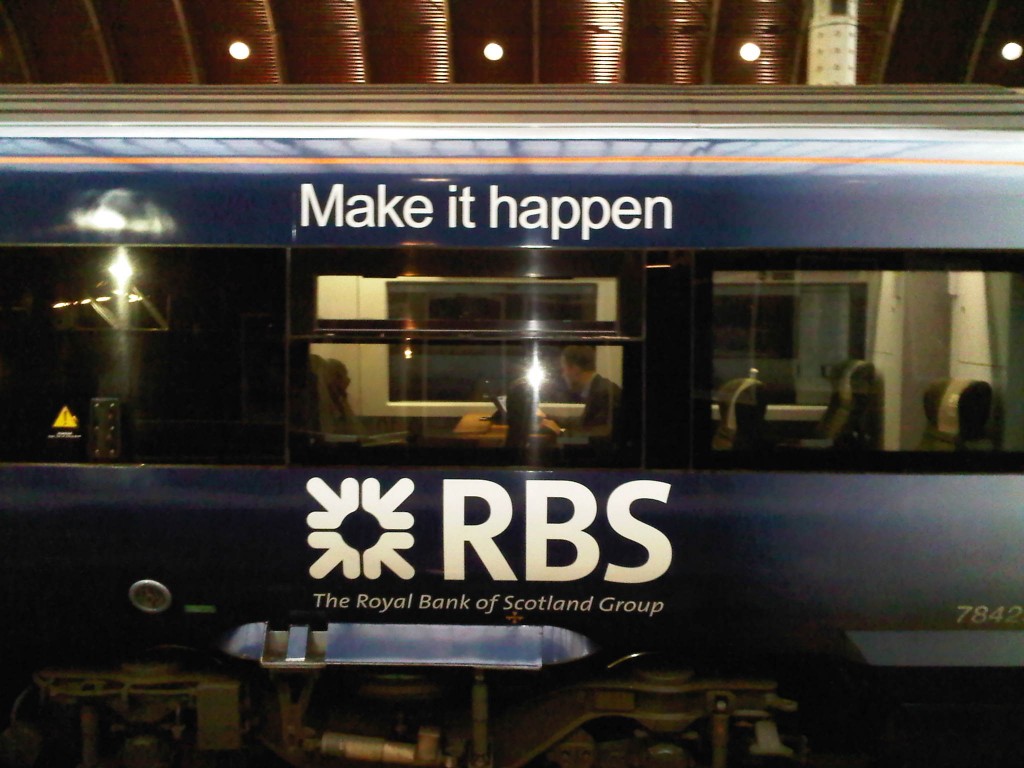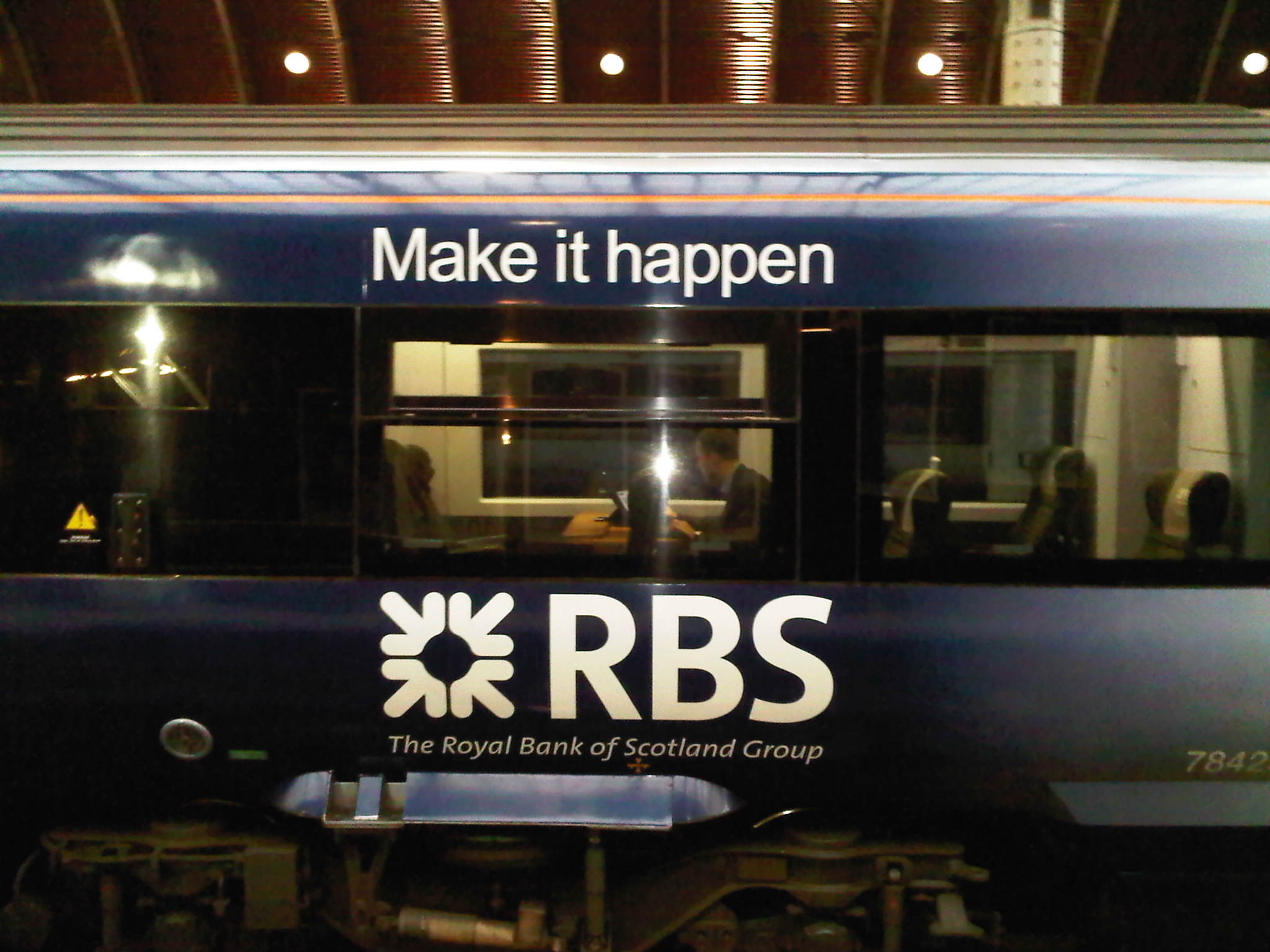 RBS Group – now miraculously transmuted into NatWest – has just announced that its 50,000 of its 60,000 total staff complement can continue to work online from home, until at least next year.  This is even more significant news than the transformation of the largely state-owned bank into a London-centred operation.
Effectively, RBS/NatWest is using the Covid-19 emergency as an excuse to turn itself into a largely internet operation.  This transformation of the company's business model has been going on for some time – witness the aggressive programme to shut bank branches across the Scotland. But the pandemic has accelerated the shift away from bricks and mortar. More importantly, this economic revolution is now advancing across Western capitalism at an unprecedented rate.  Truly, there will be no return to the capitalist world as it looked before the medical emergency.
During the lockdown, an estimated 40% of all workers in Organisation for Economic Co-operation and Development (OECD) industrialised countries continued to work from home.  The pre-pandemic norm is nearer a quarter for job categories deemed low or medium-skilled. This move to home working via the internet will become permanent.  One recent survey of chief financial officers found that 74% of companies intend to keep some proportion of their workforce on a permanent "remote status".
Apart from RBS/NatWest, examples include the giant Nationwide Mutual Insurance Co. in the US, ranked 73 in the Fortune 500 list of major American companies.  Nationwide has just announced it will close five of its large offices, asking employees to work from home.  Always ahead of the curve, Facebook announced in May that it was abandoning its traditional campus-style organisation in favour of having at least a half of its 48,000 employees working from home.  Traditionally, Facebook used free cafeterias and free dry-cleaning services to keep staff from going home. But the cost and human control options of the new home working has changed Zuckerberg's mind.
This is a return to home working in the straightforward meaning of the term.  We are not talking about traditional teleworking from call-centres.   In fact, call-centre companies are leading the charge towards isolated home working.  French-based Teleperformance, the world's biggest call-centre company, says that around 150,000 of its global employees will not return to a collective worksite.  Teleperformance has call-centres in Glasgow and Airdrie.
In recent years, discussion has centred on the threat to jobs involving mid-level administrative and decision-making skills being killed by the advent of Artificial Intelligence (AI) systems.  This threat is very real.  But the pandemic has revealed this process is more complex than we thought – and is being integrated with the shift to home working.  Take insurance and banking.  Job processes are being routinised, and AI introduced to assist with some bulk tasks (e.g. screening claims or applications).  Any remaining direct contact with customers can be handled by workers at home using a phone – with a Big Brother AI system monitoring the content, tone and outcome of each call, as well as policing work time and productivity.
*
*
The gain to capitalist firms is enormous. There is a huge saving in fixed investment in the physical housing, heating, and feeding of staff, never mind in security costs and relevant insurance. Workers have suddenly become financially responsible for huge company overheads.  There are additional benefits to companies: isolating the vast bulk of their workforce at home will limit trade union organisation both physically and psychologically. The path is then open to a vast extension of the gig economy into white collar professions, as home working starts to centre on piece work policed by AI robots.
Again, gender issues will start to rear their head.  Women workers with young families will be under intense pressure to work remotely from home – just wait for the predictable Daily Mail features explaining how "liberating" the new home working regime is for one's "Life-work" balance.  And just think of the cuts local authorities can make to their spending on nurseries.  Result: a vast erosion of previous employment protection and equal pay gains for women.
The new home "gig" economy will be used to drive up worker productivity and actually lengthen the working day – the ultimate insanity of capitalist hi-tech where nominally labour-saving devices are used to make people perform longer hours. There is already ample evidence that professionals work harder and longer at home, when asked to deliver individualised projects such as writing reports or articles for newspapers!
The impact of this new rabbit-hutch economy on mental health is likely to be frightening.  The lockdown has already given us an inkling of what might happen.  A recent study conducted by City University found that 27% of people in the UK experienced clinically significant levels of psychological distress during April, compared with 19% cent before the pandemic.  Women and young people showed the worst symptoms.  The key problem is the isolation resulting from a prolonged stay isolated at home.
Once again, the scientific and technological fruits of human ingenuity are leading to a capitalist nightmare.  The economic and social convulsions will be enormous. The morning rush hour is going to look strangely quiet, as will city centres. The inner city will die even if the air is cleaner. The only vehicles on the roads will be Amazon and Hermes delivery vans.  Doubtless we will be told how wonderful this "green" home-working regime actually is.  The reality is that we will be lab rats earning peanuts while the Mark Zuckerbergs of this new utopia sail about in their luxury boats.
Of course, the rats might just revolt.  They have nothing to lose but their Zoom conferences.