Inspiring Capital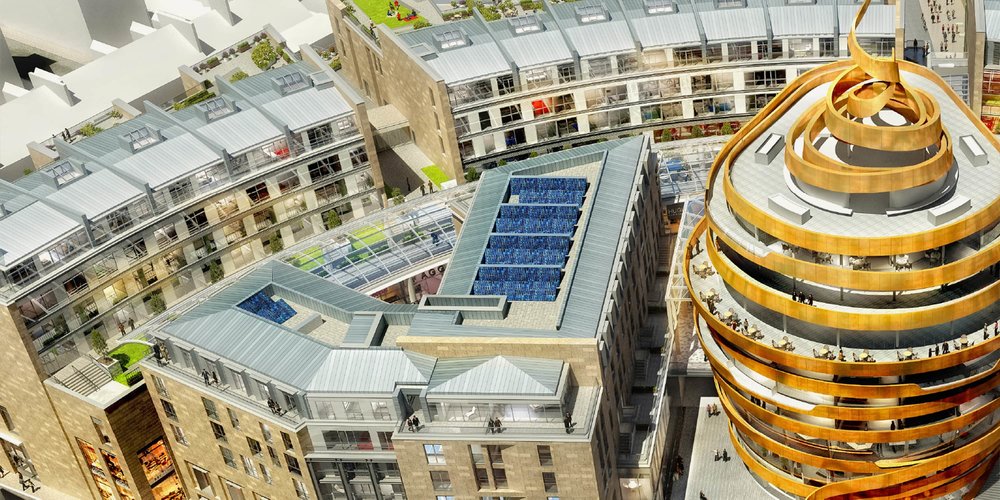 The Sarah Smith-Martha Kearney breezy double act on the BBC's Today Programme is a welcome departure from the stultifying London-centric smugness of Portland Place, even if the programme content is overwhelmingly about Englandshire's latest government screw-ups and the prospects for Brighton Hove Albion and Manyoo.
Both of these excellent anchoresses were educated in Edinburgh (Boroughmuir and Watson's respectively) so a little of their douce Scottish sensibility might be expected to permeate the turgid Thameside miasma that befuddles the BBC mindset, particularly where the issue in question is about the death of central Edinburgh's retail trade.
What a pity that none of their local knowledge filtered through to the programme's Kiwi-flavoured business editor, Dominic O'Connell, whose 6.16 am Wednesday slot included a feature on the demise of Princes Street as one of the world's great retail experiences. Under normal circumstances when reporting a death it is not the custom to invite one of the killers in to read the eulogy, but for the BBC, of course, anything goes, whatever the Royal Charter and producer guidelines may say about balance and impartiality.
So it was that development director Martin Perry of TIAA, the US corporate behemoth whose state-subsidised St James development will finish Princes Street once and for all, was yet again invited onto the airwaves to PR his case. As Bella aficionados know, this North Carolina-based private pension fund for schoolteachers with around $1 trillion under management has a broad portfolio which has included such nuggets as interests in the handgun manufacturing industry and the destruction of Brazil's natural habitat.
TIAA also does a lot of commercial real estate investment, not all of it popular. After being kicked out of London where – wait for it – a Tory communities minister, Eric Pickles, turned down its application to desecrate historic Smithfield Market, TIAA trundled northwards to Edinburgh, to be welcomed by a fuckwit council which, in collusion with a Scottish government in thrall to the Milton Friedman 'growth' school of economics, generously bunged it a 'regeneration accelerator' gift of £61.4 million as a state aid for its 1.7 million square feet mixed development.
As if this wasn't bad enough, TIAA came up with a design for its infamous 'Golden Turd' hotel, which is now rising like a suppurating boil on the face of a beautiful woman over the east end of the New Town, utterly ruining the view along George Street. The scheme also included a number of apartments of the type which, until recently, tended to be sold off-plan to property investors at fairs in Hong Kong and Singapore, though maybe not so much at the moment. In order to ensure that no local scruff like wirselves would bring down the tone the council agreed that the mandatory 'affordable housing' quota could be built on cheaper land outside the city centre.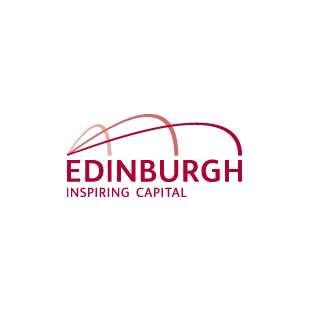 The centrepiece of this mighty plan was to be a mega shopping mall which was ludicrously compared to Milan's Galleria Vittoria Emanuele. This was to be packed with around 30 restaurants and 85 high end designer shopping outlets, many of them, like Zara, poached from Princes Street. At least that was the plan in late 2019, at the height of the over-tourism bonanza. Clearly, now that the tourist trade has vanished like snow off a dyke and a lot of us are missing our wages, the plan may be in need of a root and branch review.
It goes without saying that TIAA are not solely responsible for the imminent death of Princes Street. Our municipal numptocrats have had it in for Britain's best boulevard for a while, as evidenced by Plunderbelly's Somme mudscape reconstruction of West Princes Gardens, and the farcical Quaich vision of ex Inland Revenue accountant and multi-millionaire hotelier Norman Springford who wanted to turn East Princes Street Gardens into a performance venue for the likes of Amanda Fucking Palmer (her choice of name, not mine!). The dream, it seems, is turning to ashes.
Indeed, the council's Princes Street abuse policies go back to its actual origins, when the householders there had to fight to keep the gardens as open parkland. Just over a hundred years ago the Glasgow-born Manchester Guardian journalist James Bone thought the street's dignity had been insulted by Frank Woolworth's downmarket emporium – a pleasantly sedate building by today's standard, though Bone thought it might be a good idea to aim Mons Meg at it. What might the poor man be saying now, I wonder.
With the destruction of its finest Victorian buildings in the 1960s, and the squalid sell-out of the city's haute bourgeoisie New Club, whose new-brute replacement now embraces an Anne Sommers erotic bazaar, Princes Street was virtually battered into submission when its municipal overlords began throwing around consents for out-of-town retail developments like confetti, driving another nail into the retail coffin lid.
The piece de resistance however, was the council's wonderful replication of the movie-set of Saving Private Ryan, otherwise known as the disastrous Edinburgh Tram project. This tacky Trumpton on-street effort was little more than a link to the airport, and wasn't a patch on the much more ambitious scheme by professor of civil engineering the late Arnold Hendry, which brilliantly wove together the city's abandoned tunnels and culverts with the existing South Suburban Railway, and would have given Edinburgh a world-class metro on its own dedicated line at a stroke.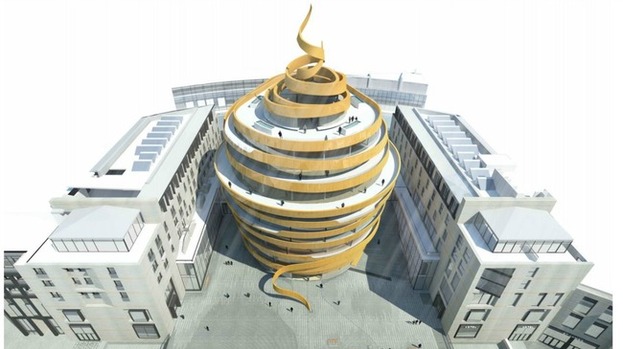 But that was in the 1970s, and no-one remembers it now – which is a pity, because it was an obvious easy solution for Edinburgh's Gordian knot of a traffic system. I mentioned this to Edinburgh Trams chair Charlene Wallace when she was on a 'meet the people' tram trip, but she'd never heard of it. Where do they find these people?
After the great tram fiasco, which brought Princes Street to its knees, there was only one way for Princes Street to go – downhill. Retail failures included its most famous store, Jenners, which the Danish rag trade billionaire Anders Povlsen thinks he can successfully turn into yet another hotel, a similar fate having befallen BHS. The next to go in that direction will be Debenhams. Just how many hotels does a city which has lost its tourism industry need? None, might be the kind of obvious answer to that taxing question.
One might have thought the BBC, instead of handing over a perfumed microphone to corporate defecators like the builders of the Golden Turd, might have commissioned its excellent investigative programme, File on Four, to put together an in-depth report on the entire outrageous scandal, but of course we are but a little country, far away, and however much we might be cheered up by Sarah and Martha, the Panjandrums of Portland Place just don't give a toss.
So what to do? How about a mass public boycott of that shopping mall, for starters?