Poetry Playlist
Welcome to the Poetry Playlist! Once a month, we are going to recommend one of our favourite poetry collections to you. It could be newly published, an old classic, or a little-known gem that we found collecting dust in the back of a charity shop. All that matters is that our Arts & Music Editors love it, and think that you might too. 
First track on the Bella Caledonia poetry playlist, recommended by Iona Lee, is POEMLAND by Chelsea Minnis. 
No one writes like Chelsea Minnis. Published by Wave Books in 2009, POEMLAND is as specifically vague as its title. It is loose, and could be read as one long stream of highly caffeinated consciousness or as a collection of lots of very short poems. Minnis, like poetry itself, is a dab hand at finding the profound through exploring the surface. All of the writing is addressed to 'you'. It is never clear who this 'you' is: could it be the reader, could it be some thoroughly undeserving man that Minnis is trying to impress, or could she be observing her own self? It is certainly a collection about ego, about the poetic mind and the poetic temperament, brimming with poems about poems and full of aesthetic. Minnis demands that we admire her by admiring herself: she is both the painter and the painted. Each line is a snapshot from a bourgeois and liminal land of muse, where poems have independent existences. It is a fluffy pink trip of dark feminine fantasy – aphoristic, intelligent, sexy and absurd.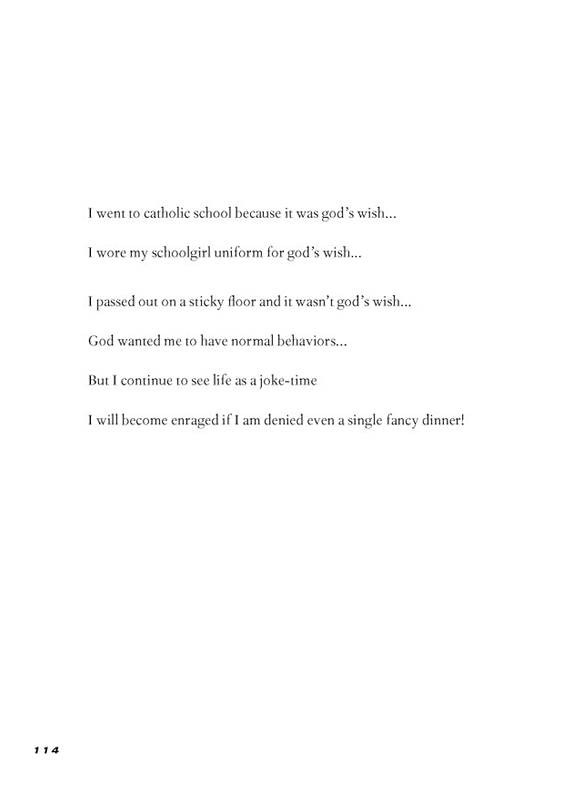 You can purchase POEMLAND from Wave Poetry here.