Mercy Baguma, tragic casualty of a barbaric immigration system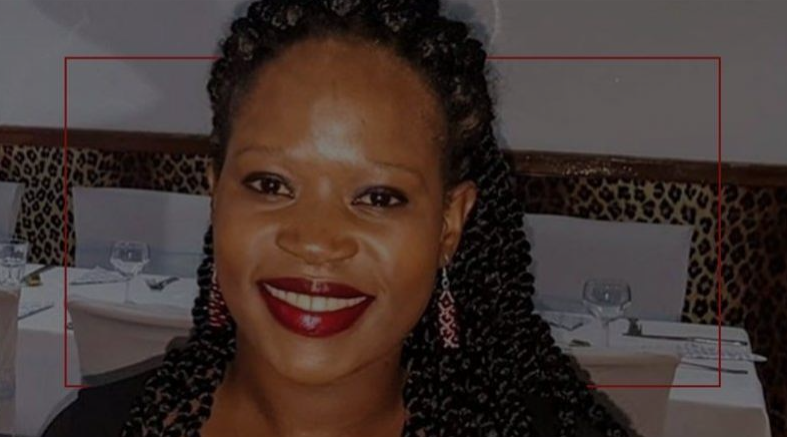 The initial shock and grief has turned to anger at the plight of Mercy Baguma, who was found dead in her flat in Govan on Saturday 22 August beside her one year old baby, Adriel. She had lost her job after her limited leave to remain expired and was no longer allowed to work. Living in extreme poverty, she was relying on food from friends and charitable organisations. That in a country of of abundant wealth a young mother should die in these circumstances is beyond disgraceful. The reality is that she was left destitute by a barbaric and racist immigration system. The reality too is also that hers is not an isolated case. We understand that the family are to release a statement and asked others not to speculate about the cause of death at this time.

Robina Qureshi, Director of Positive Action in Housing said:
"This is the third tragedy to affect the city's refugee population in as many months. Mercy was in touch with our charity on August 11. Our casework team contacted her within a day to assess her for a crisis payment from our Emergency Relief Fund – as a mother with a baby she was a high priority for a crisis grant, and Mercy had applied like hundreds of others left functionally destitute in Glasgow. Since Lockdown began, we are witnessing a humanitarian crisis in Glasgow. Very few other agencies are working physically on the ground. We are working on the ground with the support of volunteers and see first hand the misery being created by the asylum process."
"The question remains, why are mothers and babies being left to go hungry in this city, why is it being left to charities and volunteers to pick up the pieces? Does society have anything to say about that other than call them a drain on society?"
"The fact is there is no safety net if your a refugee or migrant. You are left destitute and without resources. And your left silenced by far right rhetoric for being forced to ask for help. Would this mother be alive if she was not forced out of her job by this cruel system that stops you from working and paying your way because a piece of paper says your leave to remain has expired?"
It's clear that the ongoing pandemic disproportionately affects those from black and ethnic minority backgrounds, and those seeking asylum in particular.
The Green MSP Alison Johnstone made a statement in Holyrood saying: "The death of Mercy Baguma came as a "direct result of UK government asylum policy".
The Labour MP Claudia Webbe has said: "This unspeakable, avoidable tragedy is indicative of the inhumanity that is embedded in our immigration system. Frankly, deaths such as these are a stain on our collective soul."
She points out that: "Thousands of UK residents who are undocumented, and those who have no recourse to public funds (NRPF), have already been driven into destitution during this crisis. Recent Home Office statistics show that the number of migrants with NRPF who have applied for destitution funds has increased dramatically, by 572% in the months spanning the coronavirus crisis.
This means that nearly 3,000 migrants facing total hardship could be waiting to hear if they and their families will be able to avoid severe poverty. This includes only the limited number of migrants who are aware of the destitution provision – given the "hostile environment" for migrants, many do not know that they are eligible for any state support."
BEMIS Scotland, an umbrella body that supports Scotland's black and minority ethnic voluntary sector, described the news as "heartbreaking". A spokesperson said:
"The asylum system needs to be ripped up. Humanity and empathy must be at the heart of it, not suspicion and punishment. The pandemic has illuminated just how heartless and dangerous it is."
While some have suggested this tragedy might be a tipping point for the Home Office policy, Dianne Abbott MP has noted: "Days after tragic death of Mercy Baguma, Home Office wants to deport up to 40 asylum seekers fleeing violent conflict in countries such as Yemen, Iran and Iraq, Prito Patel should cancel charter flights and review these cases."
However this seems unlikely given that the Home Office yesterday put out this message on social media:
Small boat crossings are totally unnecessary and we continue to return migrants with no right to be in the UK.

Another flight left today with more planned in the coming weeks. pic.twitter.com/RCnLlqNGVM

— Home Office (@ukhomeoffice) August 26, 2020
Support the call for a full public inquiry here:
Call for public inquiry into failures of duty of care by Home Office and Mears Group concerning Glasgow's hotel asylum seekers.
Support the fundraising appeal for Mercy's child's future welfare here.