Many Voices Q&A: Aarti Joshi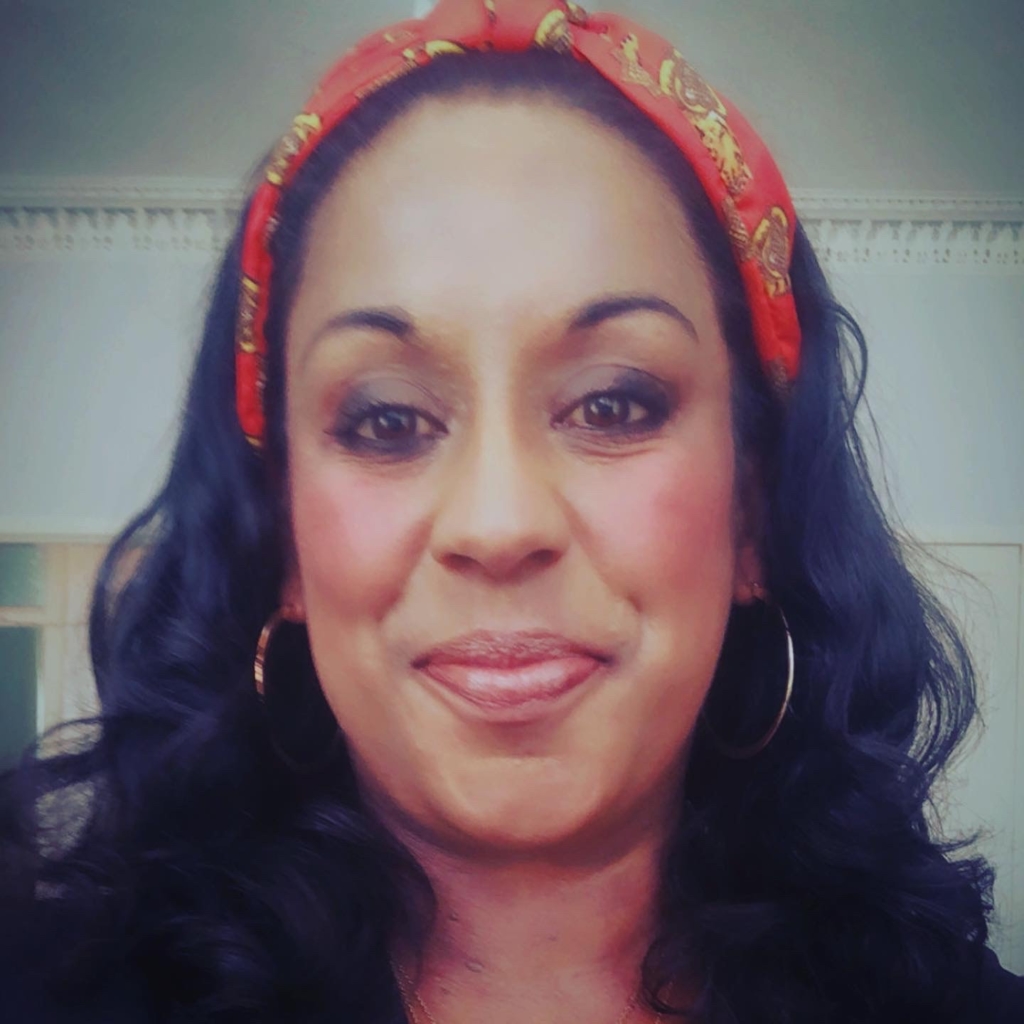 As part of her Many Voices project, Arusa Qureshi speaks to industry figures in Scotland to hear their thoughts on diversity and the inclusion of underrepresented voices in their respective fields
The music industry in Scotland may be small in comparison to the wider UK industry, but it is undoubtedly mighty, made up of tight-knit and supportive pockets of communities with extremely talented performers, creators, behind-the-scenes workers and more at every level. With new artists emerging all the time and innovative projects consistently in the works all over the country, the Scottish music industry's output is healthy and thriving. But as with the creative sector on the whole, though there have been countless discussions around the issue of inclusion, especially in recent years, there is still much work to be done in the area and action needed to improve representation.
As a Scottish-Indian woman in music, Aarti Joshi admits that there weren't many people around like her as she was coming up in the industry. Aarti currently leads the DF Concerts & Events Marketing and Communications team and is also on the Board of Scottish Women Inventing Music (SWIM). She started out in PR, going on to work with and manage bands and as a result, has an innate understanding of both the media and music landscape in Scotland. In this Q&A, Aarti explains why she is passionate about the need to encourage more diverse voices to get involved and consider careers in music and also discusses some potential goals for the future.
When you entered the industry in Scotland, did you see anyone like you that you could look to for mentorship or support? If not, did that put you off?
It's weird because if you had asked me that two years ago, I would have said no. I would have said that I didn't think that it had affected me, but with recent events and with the advent of Black Lives Matter and also, with all of us having had such a reflective period, I can say that it definitely did affect me. There were people of colour from diverse backgrounds scattered across the Scottish music industry when I started out, and there still are. But there are very, very few of us.
As a woman of colour, do you currently feel well represented within the music industry?
If you include the rest of the UK, there is representation. But is there enough representation? Absolutely not. In terms of the barriers that are in place, I think that we have to look at these barriers before we look at how to grow that representation. That is to me, the immediate goal. If I'm the only person that a young girl can see in Scottish music that works for a promoter, that's not enough. Over time, I've had three other Indian girls work for me in my team and I would say that I definitely always try to keep in mind the diversity of my team. I don't think you can do the best work if you don't have representation.
I think that one of the reasons that people from diverse backgrounds face challenges in the arts is because there are ultimately cultural differences in their upbringing. For example, my cousin's an actor and is doing very well and we had a conversation recently where he said that he really liked it when I came to see his shows. I asked why and he said, 'because you can talk the same language as everybody within that art form.' And I really had never thought about it like that. Whilst my parents are super proud, they grew up in Kenya, they didn't go to festivals. They didn't go to gigs and it was the same with his parents, they never went to the theatre. That wasn't a part of their cultural experience. So even though they're really proud, they don't really understand what we do and there's a bit of a roadblock there.
How open do you feel the Scottish creative industries are in terms of discussions of diversity, equality and anti-racist work?
In my personal experience, time has taught me that if you are quiet and retiring, no one will talk about these issues. So I definitely learnt to be that person and I don't know whether it would have been my choice to be this way, but I would definitely go into a room now and say that I need to be listened to. I do think it's a bit easier now because you can't be ignored. But before that, I mean, literally, it was like watching sex scenes with your mum and dad on the telly. That's how awkward having these discussions was! People would say 'you're talking about your skin colour, I don't possibly know how to respond to that.' But if I'm doing the talking, why should it be a problem for anyone else? Sometimes when you raise the issue or you talk about it, people feel embarrassed. And that was always what stopped them from doing anything before. But really, people need to stop looking at us as if we're different. We're literally the same, but with a different Pantone colour – that is genuinely it.
One reason individuals don't pursue such an industry is because they don't see people of colour in senior/management positions and don't feel as if they could ever be in those positions as a result. What's your opinion on this? Is it a concern you share?
With visibility itself, even until three or four years ago, I never really gave it as much proactive thought as I do now. I think that visibility is so important because it's an underlying thing; if you can't see something, you don't know it exists. So you literally cannot envisage yourself in that role. I hate to use the word lucky but I genuinely have never felt that my ethnic background has held me back in any way. However, I definitely see people's faces change when I walk into a room and they expect me to be white.
I've definitely been in situations where people will tip-toe around weird stuff too. I remember at the very start of my career, I would go out for dinner and clients would say things like, 'maybe we shouldn't go to that restaurant because Aarti probably doesn't eat pork or beef or whatever else.' So they had cast assumptions based on my race and chose not to speak to me first.
I find myself questioning certain things as well in terms of visibility. I realised recently that I don't know that many people in the nighttime industry who are not white and I know I need to change that. I actually emailed my friend and said, we need to put together a database or something similar. And I know it sounds ridiculous, but it's so that there's never an excuse for someone to go, 'oh, I don't know anyone so I just won't bother.'
What can be done to get more creatives of colour involved in the arts in Scotland in a way that is genuine and not tokenistic, with attention also given to sustained support?
I think that education is key and school is the point where it starts. I don't think that our careers are talked about as viable choices. So that's number one. Number two, I think for a lot of Indian and Asian kids at least, the parents are a huge part of the process. So for example, if you're trying to sell a ticket to a kid, you sell it to their parents. So in the same way, you need to get them on board first.
As people of colour in the industry, we need to be visible and talk about what we can do, because we're the gatekeepers right now. And so we have to take some of that responsibility on. So first of all, we educate. Second of all, we create pathways, whether that be that through internship programs or work experience. And possibly, we think about affirmative action and actually create roles specifically for people from diverse backgrounds. I always used to be against it but not now, because we've been trying to fix this for decades and what we've been doing doesn't work and hasn't worked.
My belief is, let's make the world better for those that come after us, let's make it less difficult for them. Let's make sure that they don't walk into a room and have people look at them any differently to their peers.
What steps would you like to see the music industry take in getting more diverse voices involved more broadly?
We need to create pathways and we need to change the infrastructure from the bottom up. Personally, I'd like to see every company have aims and objectives by 2022 in terms of how they are actually going to engage diverse talent. So for example with things like internships and initiatives that can demystify it, because I do think people have this view of the industry as unreachable. But really, it's still just a bunch of people doing jobs. Anyone should be able to do it.
We have to make people of colour more visible on line-ups, behind the scenes and across every job from accountants in music to PRs to journalists. And the only way to do that is to celebrate diversity. I think rather than see it as something that you should avoid, consider it an opportunity. This has been proven in studies but it's true that the more diverse your workforce, the better your results. And you know what? Most people like talking about the bottom line and so the more diverse your workforce, the more money you'll make. Because you bring a variety of thought to the table. To me, it's a no brainer; I don't understand why you wouldn't do it.
From a promoter perspective, in order to extend the pool of acts that we pick from, we need to go right back to where that figure falls off and that's at higher education. It'll be 50/50 at that point and then as soon as you move into the world of work, it falls off the side of a cliff. Publishers and record labels need to be better at signing and working with women and people of color. Literally if you fix that, you would fix the rest of the supply chain because then record labels would have the product and therefore people would be able to see it, more people would buy it, promoters would then book those artists, agents would take those artists onto their rosters and they would have more representation on their rosters.
Has Covid set us back in this goal? I don't think so and actually, I've probably had more conversations about this topic over the past few months than ever before. It feels to me like we as an industry are working towards a better version of our industry to go back to. And I think that when we're back, yes, the work will kick in and kick off, but I personally believe, and maybe I'm being optimistic here, that once you start making change, you can't go back.