Why We Need to Re-set Our Strategy for Equalities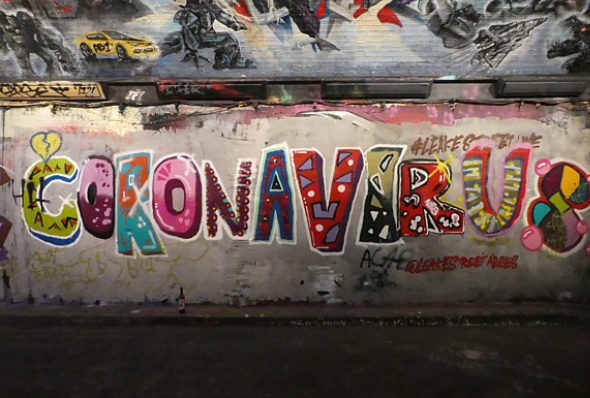 Covid has changed everything hasn't it? It isn't just a global pandemic shaking us to the core, it is the shuddering, awful impact this will have on our society as we move forward. From Brexit to Covid, change is being thrust upon us, and, if we are to protect our people and communities, then we must re-build something much better: a new independent Scotland that benefits us all.
I have spent the last 5 months running Dundee Thegither – an emergency food delivery service set up just before lockdown. Our group understood that this virus would knock the life out of our city. Because after ten years of austerity we have had to fight very hard to even stay still. Across Scotland childhood poverty has increased, our mental & physical health has deteriorated, and our women and disabled people have been hounded by the DWP; Dundee has very much felt the brunt of this.
And, as most of us knew from the start, Covid thrives on poverty. Our most deprived communities are twice more likely to die from Covid than those who are the least deprived. The impact of the (inevitable) economic collapse on our society, however, must also be addressed. Because we run the risk of yet another generation experiencing deeper, more brutal poverty than we can possibly imagine.
A post- Covid Scotland cannot allow this to happen. And for me, this now has to become our urgent focus. If we do not take steps to tackle the ever-increasing gap between rich and poor, then it will impact on all of us. As a society, we risk literally crumbling under the weight of the bigger poverty gap that looms on the horizon.
But a post-Covid Scotland is almost inevitably becoming an independent one, giving us an opportunity to think and build accordingly. And if we want to genuinely build a fairer and more equal society then we have a lot of work to do. A new Scotland allows us to embed equality into its very foundations. And if we can do even a quarter of what we imagine to be possible, then we will do something genuinely remarkable.
I have decided to stand for election as Equalities Convener on the SNP National Executive Committee. And I do this with a call to all members. Firstly, we work on the assumption that we will be independent within the next 5 years. And secondly, we think creatively and build practically, offering tangible structures that can create the widest reaching and most effective socially inclusive society we can, within the time-frame we have.
The SNP and the Scottish Government are developing strategies for building a new, sustainable and fairer Scotland. The Scottish Investment Bank, the Public Energy Company, our Just Transition and the Social Justice & Fairness Commission all have the capacity, and will, to create a more equal & inclusive society. But there is a lot more to do. As Equalities Convener I would try to build consensus for tangible and workable solutions that would complement, add to, and even challenge, these developing visions and frameworks.
With independence coming then, I see the role of the Equalities Convener changing, spearheading tangible initiatives that works hand in hand with the Social Justice Commission, or the strategy for a green economy; to offer our voices and make these frameworks as inclusive as they can be. Discussion and debate must now be transformed into action. So we build an equalities manifesto, acting as a template, perhaps, for equalities in our coming constitution for an Independent Scotland.
But importantly, we put these principles into practice. We can look at our housing strategy, say, and think about what more is needed to create maximum social inclusion. We could look at a universal Basic income through an equalities agenda lens and show how this can reduce poverty across all marginalised groups. These examples are not set in stone but we can bolster and create practical solutions that puts equality into the very heart of our new Scottish society.
My proposal would be that we work on an anti-poverty agenda. Not just because it now becomes so very urgent, but because it impacts on so many marginalised and excluded communities: our women and our BAME women are particularly affected by poverty, for instance, as is our disabled people. Reducing the gap between rich and poor becomes the springboard for developing new political processes for inclusion across the board.
I am aware of the enormity of this task and my campaign begins with a note of caution: we are not building a Nirvana. We must approach these tasks with pragmatism and restrictions of time, prioritising practical decisions based on their widest and most powerful impact for social inclusion. But these must be concrete proposals and they must create a genuinely positive impact on our day to day lives. It must give stability and security. These are the issues I would start from should I be elected as Equalities Convener. Because people must feel an equal society in every single thing we do.
An Equalities Manifesto – building the foundations of a new Scotland
Health and Wellbeing first
Financial security for all
Inclusive transport, energy & housing
Community engagement in everything we do