Mental Health Recovery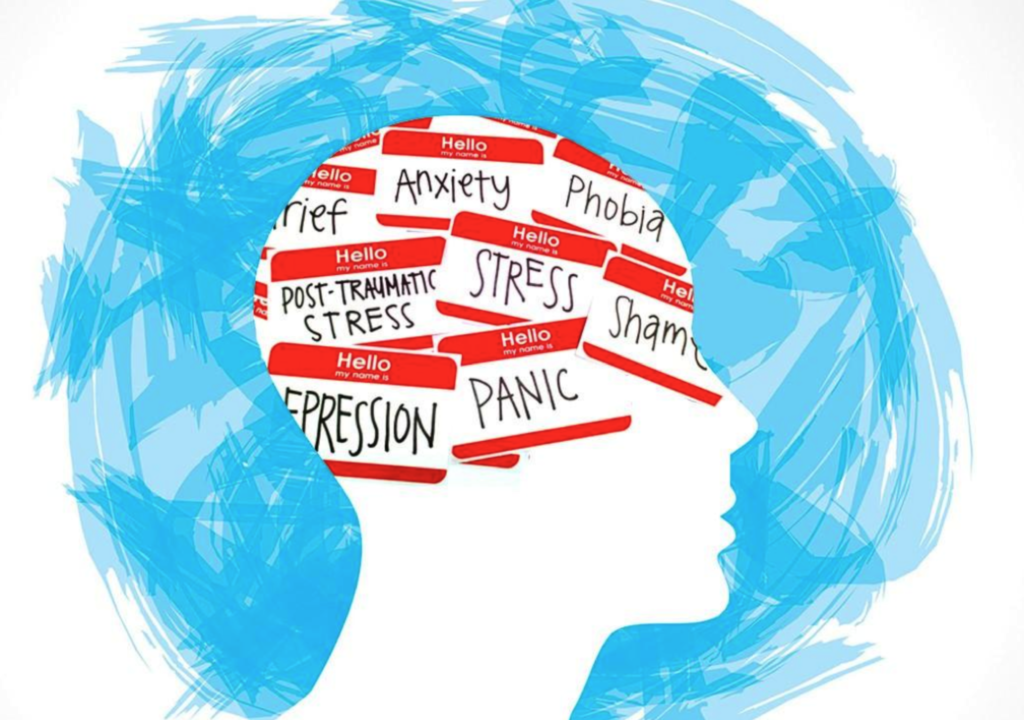 The Covid-19 crises will almost certainly increase existing mental health problems in society. There is understandable focus on economic recovery given the scale of the job losses in particular sectors of the economy. There is a significant link between unemployment and mental health problems. As the Institute for Work & Health[1] points out, there are likely to be a range of issues, including; loss of self-esteem, loss of income with resultant fall of living standards, and loss of social contacts. Though, there is a cause and effect situation with people not in employment suffering from mental health problems and those with mental health problems finding it hard to get into employment.
According to the Scottish Association of Mental Health (SAMH), mental health problems affects one in four people in Scotland[2]. Mental health problems encompass a wide range of conditions, including; anxiety, depression, bipolar disorder, schizophrenia, panic attacks, psychosis, and personality disorders[3].
There are likely to be a range of factors as to why people develop mental health problems. They commonly include; childhood trauma, abuse or neglect, genetic factors, bereavement, domestic violence, alcohol and drugs, significant trauma, poor housing and homelessness, long-term or severe stress, and social isolation or loneliness[4].
Loneliness has become increasingly prevalent in our society. Traditionally it was viewed as a circumstance of older people living alone. However, even significant numbers of millennials are reporting feeling lonely[5]. There may be a wide range of reasons for this, ranging from projects closing down through lack of funding to increased reliance on social media. Those suffering from prolonged loneliness have a higher risk of depression, cognitive decline and dementia.
As a Hypnotherapist, I often see people who struggle to manage stress. This has a detrimental affect on their life, often resulting in disrupted sleep and exhaustion. Stress is a necessary component of life. The problems arise when people feel they can't manage their stress levels. Prolonged stress can lead to a range of problems, including; lowering of immune system, headaches, stomach issues, muscle pain, and depression.
The Scottish Government's Mental Health Strategy: 2017– 2027[6], illustrates actions to improve services to people experiencing mental health problems. These include; increasing the number of mental health workers in hospitals, GPs, police stations and prisons and improving support for prevention in child and adolescent mental health services (CAMHS).
However, many young people are having to wait a significant time to have support through CAMHS, the Scottish Government has a target of 90% of young people starting treatment with CAMHS within 18 weeks. However, only around two thirds of young are being seen within this time period[7]. There is also clearly a need to increase the capacity of services with mental health professionals so that people do not need to wait for months to get help, as well as provision in schools to offer relaxation techniques and coping strategies.
The past ten years have also witnessed a closure in many projects which provided a place and service for people to socialise and develop. For example, in 2015, The Engine Shed in Edinburgh closed after 25 years of helping vulnerable adults develop skills and act as a stepping stone to employment. These projects are really important to tackle loneliness and stress.   Though, we are facing an economic crisis, it is an investment to provide such services and can reduce costs if it prevents people reaching a crisis point.
There are changes which could be made to reduce stress, such as to Universal Credit, which has caused misery to many claimants. The five-week wait for a payment, has led to increased demand for foodbanks and increased debt[8]. Though Universal Credit is reserved to the UK government.
Similarly, there is research evidence from Finland that a Universal Basic Income (UBI) can improve confidence, mental wellbeing and life satisfaction[9]. A full national roll out of UBI may be very challenging given the current constitutional arrangements, though a pilot scheme could be on the cards[10].
One of the aspects of the Covid-19 lockdown was the significant rise in people working from home. There is some evidence that flexible working patterns can improve job satisfaction[11] and likely reduce stress through fitting around existing commitments and less commuting. In Finland, the majority of full-time employees have the right to decide where and when they work for at least half their working hours[12]. The Fairer Scotland Action Plan published in 2016 contained an action to help more people in Scotland work more flexibly[13], though at present employment law is not devolved to Scotland[14].
Mental health tends to deteriorate when people do not feel in control of their surroundings. Lesley Riddoch has written on local authorities in Scotland being too weak and large[15] and therefore often detached from constituents needs. What would be empowering for residents is a radical reshaping of local government in this country, possibly from far more powerful community councils, with their own budgets and decision making, that locals can readily get involved in.
There is a well-recognised link between mental health and nature[16]. Being surrounded by nature can reduce the stress hormone cortisol and blood pressure. What would be beneficial is utilising urban wasteland and increasing the number of urban forests, community orchards and allotments. Exercise is also key to improving mental and physical health. Indeed, a significant increase in safe cycle lanes and better walking paths would be helpful. As well as an increase in access to low cost gyms and exercise groups, such as walking groups, yoga and pilates.
Stress and poor mental health can blight people's lives. The Covid-19 crises has highlighted existing mental health challenges. As we renew our economy, lets take the opportunity to properly invest in all aspects to improve our mental health, and with that benefit our economy and society.
[1] https://www.iwh.on.ca/summaries/issue-briefing/unemployment-and-mental-health
[2] https://www.samh.org.uk/about-mental-health/mental-health-problems
[3] https://www.samh.org.uk/documents/SAMH_Understanding_Mental_Health_Problems.pdf
[4] https://www.samh.org.uk/documents/SAMH_Understanding_Mental_Health_Problems.pdf
[5] https://www.theguardian.com/society/2019/oct/08/millennials-social-media-loneliness-epidemic
[6] https://www.gov.scot/publications/mental-health-strategy-2017-2027/
[7] https://www.bbc.co.uk/news/uk-scotland-51720404
[8] https://www.jrf.org.uk/blog/end-five-week-wait-universal-credit
[9] https://www.theguardian.com/society/2020/may/07/finnish-basic-income-pilot-improved-wellbeing-study-finds-coronavirus
[10] https://www.thenational.scot/news/18486311.universal-basic-income-make-scotland-world-leader/
[11] https://www.som.cranfield.ac.uk/som/media/images/research/wbl/moreless.pdf
[12] https://www.bbc.com/worklife/article/20190807-why-finland-leads-the-world-in-flexible-work#:~:text=Flexible%20working%20has%20been%20embedded,for%20more%20than%20two%20decades&text=Due%20to%20come%20into%20force,half%20of%20their%20working%20hours.
[13] https://www.gov.scot/publications/fairer-scotland-action-plan/pages/10/
[14] https://news.gov.scot/news/devolution-of-employment-law
[15] https://www.scotsman.com/news/opinion/columnists/lesley-riddoch-local-democracy-needs-hand-1452129
[16] https://www.health.harvard.edu/mind-and-mood/sour-mood-getting-you-down-get-back-to-nature