Andrew Wasylyk on new album Fugitive Light And Themes Of Consolation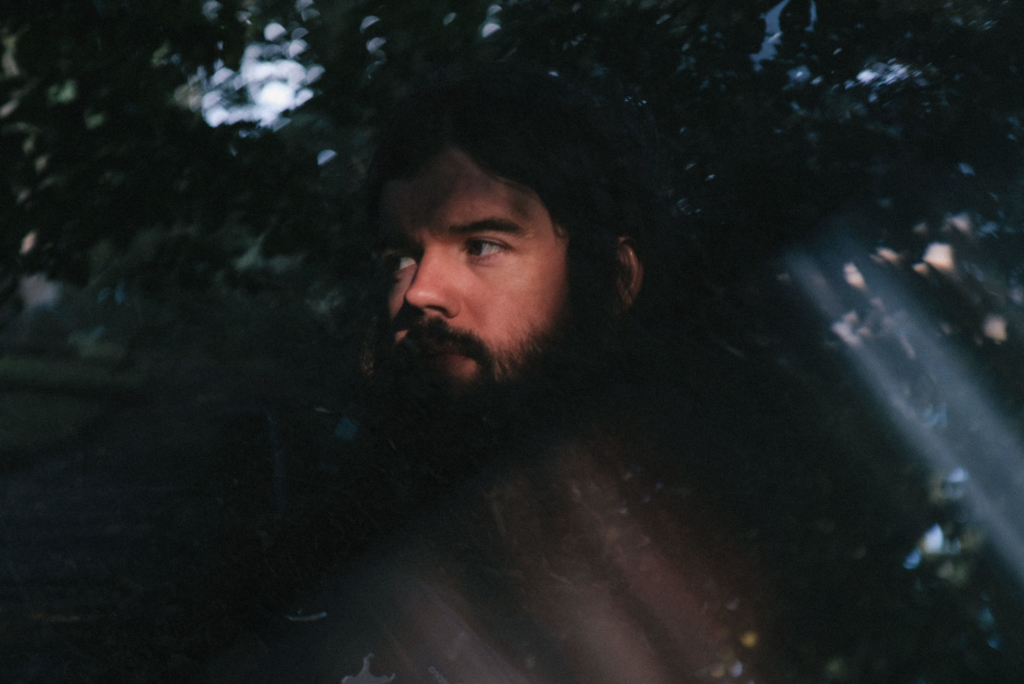 Arusa Qureshi speaks to the Dundee musician about his latest release – the third in a trio of records, which follows the SAY Award shortlisted The Paralian
It's natural to be influenced by your surroundings, and even more so for your immediate environment to have an impact on what pours out of you creatively. But for Dundee-based composer and multi-instrumentalist Andrew Mitchell, the landscape of Scotland and in particular, the east coast, is deep-rooted in his consciousness, finding its way into the thematic core of each release and becoming a character of sorts in his musical output.
"I think you're always, certainly from my own point of view, trying to search and learn," Mitchell notes when asked about his surroundings in the east of Scotland. "It's an infinite journey you go on as an artist. These are just things that I enjoy and that were naturally folding into the kind of work that I was making. I think living in Dundee, you're very aware of your geography, whether that's having the estuary directly in front of you or going 15 minutes up the coast and having these panoramic views of the North Sea. Given the opportunity, there are quite evocative subjects that you can escape into either physically by being in front of them, or mentally, and even metaphorically."
Under his solo moniker as Andrew Wasylyk, Mitchell's latest release Fugitive Light And Themes Of Consolation is the third instalment in a trio of records which reflect on the landscape of the east coast. But as Mitchell explains, the continuation of this theme wasn't necessarily purposeful but rather organically interspersed in his work, an ode to the history, architecture and environment of his native city.
"I don't know how intentional it was but I would say that [2017 album] Themes for Buildings and Spaces was kind of a study and celebration of architecture and urban decay in and around Dundee. The Paralian was a coastal study of the relationship between Hospitalfield House and Arbroath where the project was initially commissioned and the presence of the North Sea and the horizon and coastal light. And if that album looked outwards to the North Sea for its influence, I think Fugitive Light is probably looking back up the estuary and in and along these metaphorical sunlit empty streets."
Known for his work with Idlewild, The Hazey Janes and psych duo Art Of The Memory Palace, Mitchell is in many ways a musical polymath, turning his hand at a number of projects and collaborations with great success. As Andrew Wasylyk though, he has found somewhat of a niche in the composition of formidable pieces of instrumental music, cinematic in their arrangement and masterful in their sonic make-up, always evoking a particularly immersive feeling of time and place. His 2019 album The Paralian was shortlisted for the Scottish Album Of The Year Award for this exact reason and Fugitive Light And Themes Of Consolation is similar, its rich textures and dramatic and diverse instrumentation transplanting you along the River Tay's inner estuary with ease.
"The record itself was started last year." He explains of Fugitive Light's beginnings. "I like to try and maintain a fairly regular work ethic and it was not too long after the SAY Award shortlist nomination happened with The Paralian that I was just trying to process everything. I've never really had that kind of acknowledgement before and one way of digesting it and I guess not letting myself be defined by The Paralian in my own mind was to just begin work on a new project. And other external and internal changes happening around that time encouraged me to get on with this project. I was drawn to this idea of Fugitive Light being this metaphorical place where light and dark gather in a sort of purgatory."
Despite being threaded with various strands of anxiety, it's a record that is also underpinned by optimism and a feeling of hope too. "I write to a lot of titles that I have scribbled down in a notebook and around the time of the record being finished, Alasdair Gray passed away. And I was revisiting a lot of his work and re-reading a paraphrase of his, 'Work as if you live in the early days of a better nation.' I ended up paraphrasing that on my track 'Awoke in the Early Days of a Better World.' So there's all these little external things seeping into the concept and the compositions, as well as influences like Virginia Astley, David Axelrod, Alice Coltrane's Journey in Satchidananda, John Barry and Les McCann."
It is, of course, impossible not to question the influence of current events on the creation of any new works of art and Mitchell admits that he did consider postponing the album's release to next year. "I'd considered the idea but then I thought, this is happening now, this is where I am. If it just sinks and disappears into the distance, then that's just the effect of the circumstance and that will also have some kind of effect on what I do next. I just thought let's get this out and somehow I'll take something positive from it, no matter what happens and carry that on into what I do next."
It's a positive sentiment to hold and one that many fellow musicians would undoubtedly agree with but Mitchell is also explicit in his fears for the wider industry and its immediate future.
"I had full intentions of playing some shows and trying to promote the record in that way, bringing it to audiences in a live capacity." He says. "But obviously that's been completely dashed. I've had other tours that have been cancelled or rescheduled but I feel really fortunate and grateful because people who put on live events – electricians, engineers, agents etc. – their work has just completely had the tap turned off and I really feel for those people. It is a concern in terms of when the live industry does come back, what will be left of the infrastructure and that ecosystem? I think it's just so important now that we all pull together in the same direction, and try to kind of tackle it head on."
Mitchell ultimately believes that it's a responsibility that we should all share, to ensure that the wellbeing of not just the music industry, but of society on the whole is consistently at the forefront of our minds.
"As far as I'm concerned, I think you have a responsibility as a human being in society to react to these situations in terms of this unprecedented thing that's affecting our lives. I think you have a responsibility to be mindful of one another, whether that's looking after and checking in on a neighbour or cousin, or smiling at somebody in the street. I think we really need to keep our empathy in check and I think it's a time to make sure people aren't left behind because there's a lot of people that are going through an incredible amount of difficulties and doing so alone. In that respect, we have a responsibility. And if that spills over into your work as an artist, and you can highlight that somehow then that's obviously a positive thing. But I would say first and foremost, as people who are sharing a society, we have a responsibility to look after one another."
While the next few months remain bleak for the live industry, the upcoming 2020 SAY Award announcement will offer a much-needed moment of celebration in the Scottish music community, and as he reflects on his own nomination last year, Mitchell agrees that it's a hugely significant element of Scotland's musical landscape.
"I was very humbled and really grateful to be in there amongst such amazing artists. I think the SAY Award team do so much positive work for Scotland, and it's a great magnifier and amplifier of artists out there that maybe wouldn't have had the light shone on them otherwise. When they announce their initial list, that's arguably one of the most exciting stages of it as you see the breadth and the depth of the music that exists in such a small part of the world."
While at the time of our conversation the longlist hasn't yet been announced, Mitchell has a few favourites that he's hoping to see on there. "The artists I've been enjoying that are eligible for the SAY Award include Rev Magnetic, Free Love, SHHE, Modern Studies, The National Jazz Trio Of Scotland and Erland Cooper," he says.
So with Fugitive Light And Themes Of Consolation now out in a world that's very different to what he envisaged a year ago, what does the future hold for Andrew Wasylyk?
"I would really, really love it if I could play some live gigs next year," he says. "But I'm not going to put too much hope into that right now and focus my energy on working on new projects." One such recent project is Still Life, Sweetheart, a collaboration with poet Liz Lochhead which was recorded pre-COVID when the pair were stranded on Mull because of ferry cancellations. The collection of five voice and piano pieces fuses spoken word with gentle melodies that ebb and flow around sharp observations on love and longing.
"In terms of what's next," he continues, "I've been working on bits and pieces through lockdown at home. So there are things simmering away. But I would just love to get in a room with other musicians really, and feel that simple synergy that comes from it. And I would really like to go and see some music myself and feel the presence of others. I guess we all have to try to keep those feelings of community close and not let them diminish because we have to remain optimistic that things will return. This period has highlighted the frailty in a lot of areas as well so it would be nice to think that the infrastructure can be reinforced. I'm hopeful that all will be well!"
Fugitive Light And Themes Of Consolation is out now on Athens of the North.
Image credit: Fraser Simpson