In Defence of Youth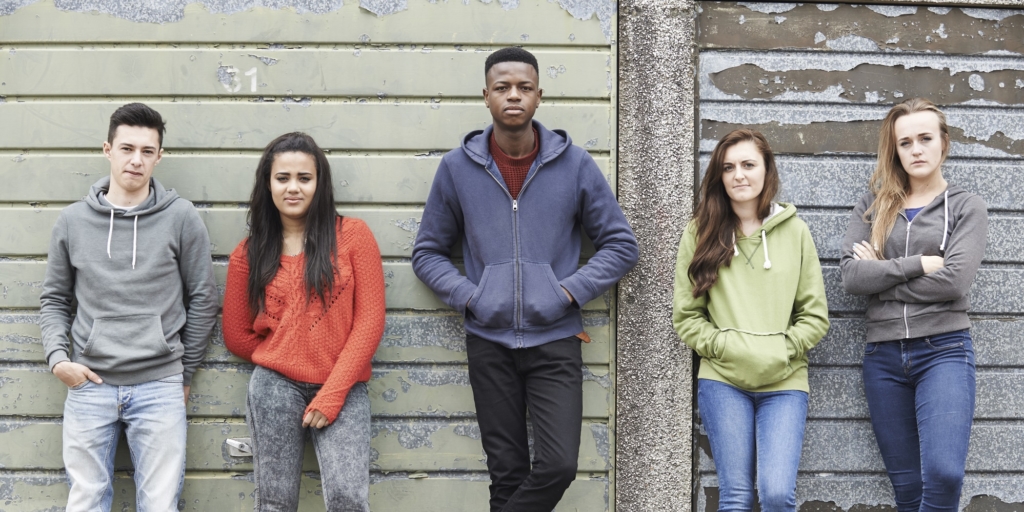 As thousands of Scotland's young people head back to universities and colleges across the country this month, student life post-Covid19 will look considerably different to what they're used to. With the social aspect effectively- but understandably- being put on hold, many new students leaving home for the first time will, regrettably, be missing out on an array of formative experiences. Of fully embracing their first taste of freedom and the lifelong friends you stumble into in the halls of the student union, after sharing a portion of chips and a few rounds of whatever sickly-sweet cocktail you can buy in a fishbowl to share. Things that now have you reaching for the hand sanitiser.
It is fair to say that young people have had to sacrifice a lot during 2020; from exam upheaval to going without graduations, grad balls and end of school celebrations; they've given up a great deal. Now, as we move slowly out of lockdown, they are being blamed by experts and the media for the rising infection rates, with cries on social media for the under 24s to be the ones subject to any new lockdown restrictions and rumours of impending curfews.
Not only has their demographic been arguably the hardest hit in terms of loss of employment and opportunity as a result of the pandemic, but we're being made to bear the brunt of the blame, while, by the nature of living and working conditions, simultaneously being the most likely the catch the disease themselves.
A disproportionate number of young people work in customer facing jobs across retail and hospitality; pulling our pints in our locals, waiting on and wiping down a never-ending line of tables in our cafes and restaurants and making sure our stores are clean, stocked and sanitary. All while dutifully wearing a veritable armour of PPE for the duration of their shift, to keep the public safe, and allow the rest of us the little luxuries of shopping trips and dinners out that we had so missed during lockdown.
On a daily basis, young people working in customer facing roles come into direct contact with hundreds of people from outside their own household, putting the safety of themselves and their families at risk, often in return for a minimum wage pay check at the end of the month, and the regularly less-than-pleasant dealings with the general public.
Statistically, more young people will be relying on trains and busses to commute to their low-paying jobs, (which they are commuting to in order to save the economy, while simultaneously being told that we should avoid public transport.) Mixed messages aside, this adds in another layer of risk to their days; a risk that many other adults who drive will not have to factor in.
For young people working from home, while their likelihood of actually catching Covid is reduced, their working conditions are still far from ideal. Many low-paid office workers will be living in shared, and regularly cramped housing, with little personal space, let alone a separate, designated office area to see out their nine to five's. I know of young professionals who have spent the past few months haphazardly balancing laptops on kitchen stools for a makeshift standing desk or else packed tightly around the kitchen table because there's no room for a desk anywhere else.
Not only is the mental impact from existing in such a restricted space, especially during an already isolating lockdown, mentally draining, but on a physical level, it is harder for young people to stay separate from each other. When you have groups of adults, each with their own separate life and social circle co-habiting in the one flat; sharing kitchens, bathrooms and other communal spaces; it becomes difficult to remain socially distanced from five housemates in a tenement.
If anything is certain about this virus, from the stories now circulating of the debilitating long-term effects Covid suffers are having to endure month after initial infection; nobody wants to catch it. Yet young people are overwhelmingly the ones on the front line every day, doing the most thankless jobs in increasingly difficult circumstances, and this, by large, has gone unacknowledged.
We each have a civic responsibility to do our part in keeping infection numbers low and our communities safe as the disease continues to circulate among us, but there will be rule-breakers, lockdown sceptics and anti-maskers in every demographic. Demonising young people as a homogenous group for the reckless actions of a few is neither fair nor conducive to maintaining a united effort in the nation's efforts to keep the virus under control and, ultimately, save lives. For every person caught flouting guidelines, there will be hundreds more doing their upmost to keep themselves and other safe, at great personal sacrifice.
Before we're quick to point fingers, or pass the blame, remember who it was that last served you your coffee and what they're risking to gives us back a semblance of normality.