The HDP cannot be silenced – but they need international solidarity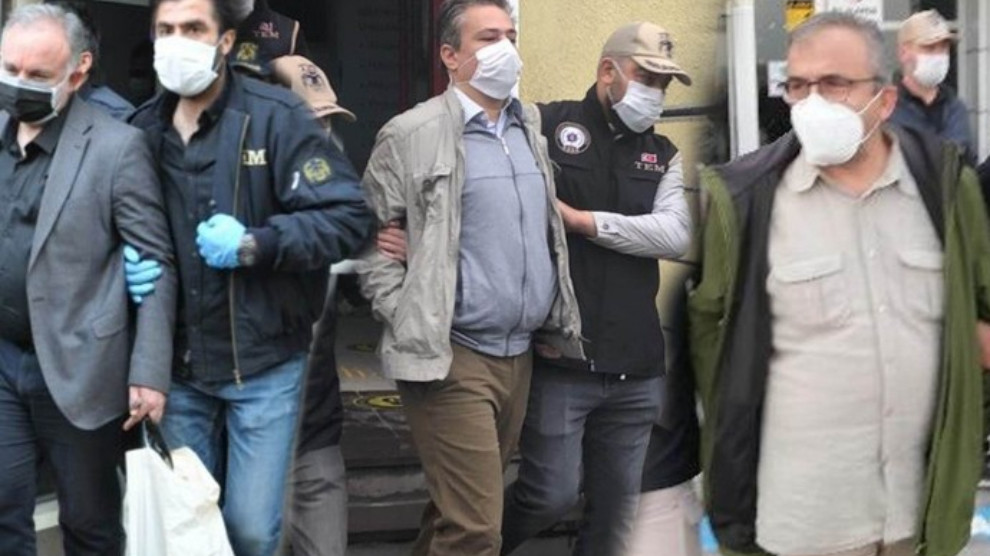 The strength of Peoples' Democratic Party (HDP) members in the face of relentless and brutal attacks by the Turkish government is a testament to their commitment to a progressive and democratic future. They always have to wonder what the morning will bring, and when they might expect police at their door. On Friday, party members woke to arrest warrants for 82 of their comrades, with many taken into custody in early morning raids and barred from meeting with lawyers for 24 hours. One of those arrested is the co-mayor of Kars, Ahyan Bilden, who is from the Turkmen ethnic minority. In July he told the Washington Post, 'Every night when we go to bed, we think of the possibility that we might be taken in the morning… Of course, we joke with one another, wondering whose turn is next.'  
A lot has happened since the world celebrated the HDP winning eighty seats in the June 2015 Turkish election, so depriving Recep Tayyip Erdoğan's AKP of its overall majority. Back then, news commentators dared to discuss the possibility that this could lead to a better future. The HDP works through constitutional politics to promote a progressive agenda, including the recognition of the culture and rights of the Kurds and other minorities; but every step forward has been met with repression. This repression has only got worse since the AKP reached an agreement with the even more reactionary MHP – on whom they are increasingly dependent for support – and since the attempted coup of 2016 – which has been used as an excuse to clamp down on every person and organisation that makes any criticism of the government. Thousands of HDP members have been imprisoned, including MPs, mayors and the party's former co-chairs, Selahattin Demirtaş and Figen Yüksekdağ. Of the 65 HDP mayors elected last year, six were prevented from taking office, and a further 47 have been replaced by government-appointed trustees.
The excuse given for this latest attack on the HDP is the party's call for protests back in October 2014, when ISIS attacks had reached the centre of the Kurdish city of Kobani, just across the border in Syria. Turkey was the main gateway through which jihadi fighters entered Syria, and the main market for smuggled ISIS oil. Now Turkish tanks were preventing Kurds crossing from Turkey to Syria to help the YPG defence, and the Turkish government publicly welcomed the imminent fall of Kobani. The Kurdish protests were violently put down by the Turkish government, aided by Islamist sympathisers, and many lives were lost –  predominantly those of protestors. The 82 arrest warrants were all for members of the party's Central Executive Board of 2014.
The HDP explain these arrests as the actions of a government desperate to distract from their own failures, and so using these divide and rule tactics to restore their fading popularity.
Turkey's internal repression is paired with external aggression, but the 'international community' has done almost nothing to try and prevent the country's slide into fascism. In fact, many countries, including the UK, continue to sell Turkey arms and to welcome their politicians as business partners. Despite all the lip-service paid to democracy, self-interest mitigates against actions that would upset the Turkish government. If the EU does something Turkey doesn't like, Turkey threatens to open the boarders and push through millions of refugees. If other NATO members question any actions of their NATO partner, Turkey draws closer to Moscow. And trade deals trump all other concerns.
If we want the world to take action in support of democracy, those of us with the freedom to speak up and to protest need to make our voices heard. We need to show our support publicly and to put pressure on our politicians to show solidarity with their HDP counterparts. In recent years we have held demonstrations, we have sent hundreds of postcards to politicians in Turkish prisons, and we have organised twinning between HDP politicians and politicians in Scotland. But this is a long war of attrition and we can't stop – in fact we need to do much more. Some European politicians have already spoken out in support of those who have been arrested, but we  need to hear from many, many more – and we also need them to back up solidarity statements with actions to promote targeted sanctions against Turkey's AKP-MHP government.
#HDPSusturulamaz – The HDP cannot be silenced
To keep in touch with what is happening, check https://www.facebook.com/ScottishSolidaritywithKurdistan