BLM and the music of change, an interview with Joseph Malik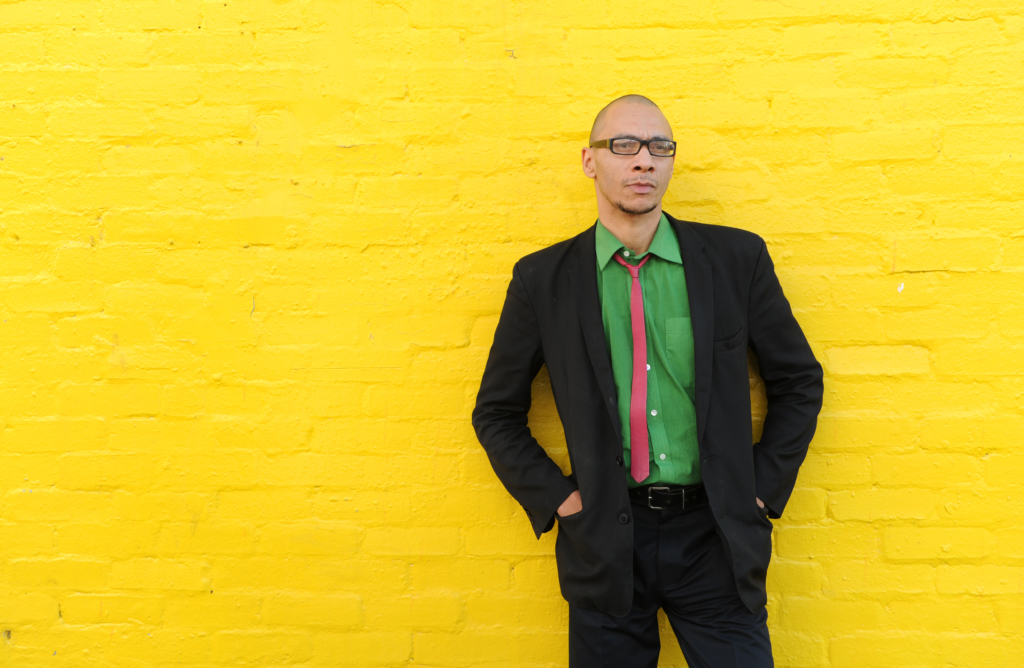 Described by Irvine Welsh as "one of the most versatile and talented musicians in Scotland", Joseph Malik has long been a unique voice in Scottish music, bringing together soul, hip-hop and as diverse a range of influences as you could imagine. His previous albums "Diverse" part 1 & 2 are often cited as favourites by many influential critics including Stuart Cosgrove. He is currently working on a new album in a flurry of creativity following a summer of activism in Edinburgh's Black Lives Matter protests. I caught up with him between recording and mastering of the forthcoming album.
I started by asking him about the BLM protests in the capital over the summer months.
The event was organized by Cynthia Gentle from Black lives matter and for me this sister is a vanguard of the black community I seen the post for the event ,and reached out to her and i joined BLM that day, it was truly a day that changed my life, as i had fought many battles over 3 decades and it was time to stand up again and be counted to help the next generation so that they never have to suffer the way I did. 
Were you surprised at the level of support? 
Yes, indeed, it was a site to behold as I reached the park there were hundreds of folk all arriving and as I spoke to Cynthia I said "look", and within a hour there was 5000 folk there, the biggest gathering of the black population in Edinburgh, but this time there were white families with the mums and dads who personally told me that they wanted their kids to see history in the making and also the LTBQ family in full support. I'm lucky it was filmed as I took that footage and sampled it for the BLM protest songs I've been working on for Diverse 3  [see here]

Do you think there are problems with racism in Scotland that differ from other places? 
Great question, yes and from what I've learned is each city has different problems due to the level of numbers of the black community. For instance, its way harder for black folks in smaller towns they are outnumbered and face much more harsh racism as the white folks who attack black folks think they will get away with it. We're trying to change that with BLM members traveling to the other protest's to back each other up as a show of peaceful force to say "NO MORE".
But I also would like to add it also depends on the local police force, I've been pretty blown away by the Edinburgh police who have reached out to us saying we don't want what happened in Bristol and London to happen here so lets work in unity to stop it happening here. That was a real turning point for myself as I had a deep hatred for the police after I was beaten close to death by four officers when I was 14 years old in Glasgow. If I can overcome that and shake hands and talk to find solutions of race hate to benefit the people of the city of Edinburgh who I dearly love.
The BLM movement in Scotland quickly made parallels between the killing of George Floyd and the killing Sheku Bayoh in Kirkcaldy 5 years ago, do you think that shaped the events here in Scotland?
The killing of Sheku Bayoh is the shame that Scotland will carry for ever. He is, sadly, our George Floyd and the fight for Justice for his family is still ongoing. I don't think the SNP are doing enough and I also don't think they are even aware of a Black Scotland. 
Scotland has many deep slavery past crimes to face up to. African blood was spilled to create such wealth for grand houses we see today. But that's the past. I'm dealing mainly with the present and as far as Edinburgh goes, things have changed. I've been out there on the streets talking with those who started race hate crimes and by speaking with them and their elders and got it through to them that next time there will be no talking but action taken against them as racial hatred will never die, but more people like myself are standing up to fight against it for the next generation. 
Is the movement led by black people and what should white people do to help? 
Black Lives Matter in Edinburgh is led by mainly black and Asian folk with white allies. I've seen it grow with more white folks joining the movement for the sake of future generations. We are open to everyone and at the Dundas statue protest in Saint Andrews Square Irvine Welsh had contacted me a few days before asking what he could do to help. I asked him to speak and it was one hell of a speech that brought major press to the cause. And when you looked at our side of a thousand protesters it was a sea of all colours, races, genders, LGTBQ, pensioners, children.
And then you looked to the other side at the 30 right wing thugs who showed up to "protect" the statue. They were all angry white males with pure hate in their veins. They looked pathetic.
But there are major risks for speaking out against hate. I and other black speakers have been attacked after the protests. This even extends to white people, as my close friend Kevin Williamson's house was attacked with a metal pole through his window which shocked him and his family. Kevin and his daughter have been to every protest and had a BLM poster in their window. These cowards could have really hurt his family but Kevin and his daughter told me they will keep going and still stand in unity. That fills my heart with pride, to know his family are not walking away from this battle. 
What are the next steps for the BLM movement in Edinburgh? 
I can't speak for the other cities but I've been linking up with other activists from each BLM family all over the world, hence joining up to record BATTLE CRY with the brothers and sisters of the African-American movement. It's a battle-cry, a call to stand up against race hate. We are using music as our weapon, not our fists. We are better than that as we have to show the kids we can protest without violence. 
Diverse 3 will be released later this year by Ramrock Records. You can find out more about Ramrock here Ramrock records