Capital City, City of Capital
A major new report published today ('A Just Capital: Actions to End Poverty in Edinburgh') confirms what residents and citizens have been saying for years, that the housing crisis is at the very heart of the problem of poverty and inequality in Edinburgh. It outlines that: "1 in 3 families in the city living below the poverty line are only in that position due to their housing costs, compared with 1 in 8 households who are in poverty across the country as a whole."
As housing campaigner Niamh Ní Mhaoileoin puts it: "One in three families living in poverty in Edinburgh have been put there by their housing costs. In other words, if those families had lower rents and secure tenancies they wouldn't be in poverty. It's time to build the social homes Edinburgh needs."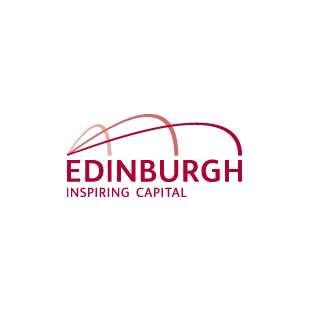 The report notes: "Throughout the course of our work we have heard, perhaps more than anything else, of the intolerable toll living in poverty takes on people's mental health. People have told us they are exhausted physically and emotionally, having to make impossible decisions about living costs. They have told us they struggle to find support, often feel shamed and judged by others, and feel trapped in a system that does not care about them.
Read the full report here and the supplementary data and evidence paper here.
We'll be reporting separately on the recommendations later but here are some key findings:
Housing is 'the single most important' factor in reducing poverty in Edinburgh.
In the wealthiest city in Scotland its estimated that almost 78,000 people are living in poverty, representing some 15% of the population and as many as 1 in 5 of all children.
As the Covid recession begins to bite, the report estimates that number could rise by at least 4,500 people by spring 2021 unless significant action is taken now
Inequalities are entrenched in Edinburgh. A boy born in some affluent parts of the city can expect to live 21 years longer than one born in a poorer area.
In schools, the city does better than the national average for pupils from affluent areas but worse for those from poorer areas.
The majority of people living in poverty in Edinburgh are of working age, in employment, living in rental accommodation, with the highest rates experienced by families with children. Such families live in every area of the city, in every type of neighbourhood and community. The majority of people in poverty in Edinburgh do not live in those areas commonly considered as 'deprived'. Very often these families will be affected by illness, disabilities and mental health problems brought about either as a cause or a consequence of the poverty they experience.
Edinburgh is the least affordable city in Scotland to buy or to rent a house. Average house prices are more than six times average earnings. The cost of buying is too high for many and the lack of social housing and growth of the short term let market means many are trapped in unaffordable private rental accommodation.
The report heard of the fear that rising housing costs are making ever larger parts of the city 'unliveable' and the isolation felt by the large number of people living in temporary accommodation, disconnected from family and friends.
The report outlines: "Covid has shone a light on pre-existing inequalities. Edinburgh experienced one of the largest drops in job vacancies in the UK between March and June, while the number of people claiming unemployment related benefits in July 2020 was more than three times the level recorded a year ago. Already, those in low paid jobs have been impacted most by a cut in working hours and redundancy and longer term an increase in the number of people pulled into poverty is likely. In our interim report we reflected the significant trauma felt by many of those having to claim out of work benefits for the first time."
Premature mortality rates for people from the most economically deprived parts of Edinburgh have always been significantly higher than average, and there are significant fears for widening health inequalities flowing from both the health and economic impacts of Covid.
The experience of those struggling previously has been made significantly harder during the current crisis with particular impacts for young people, disabled people, black and ethnic minority groups, and women. Our interim report spoke of the overriding sense of fear in which many people are living.
None of this will be news to those of us living in poor quality sub-standard housing, exploited by our landlord or struggling to make ends meet. We didn't need a report to tell us this. But maybe a city that glories in self-congratulation, endlessly deflects criticism, operates a clandestine network of power and patronage, and designed this housing crisis did.