Nova Scotia the Truth on Re-Up, lockdown life and post-pandemic plans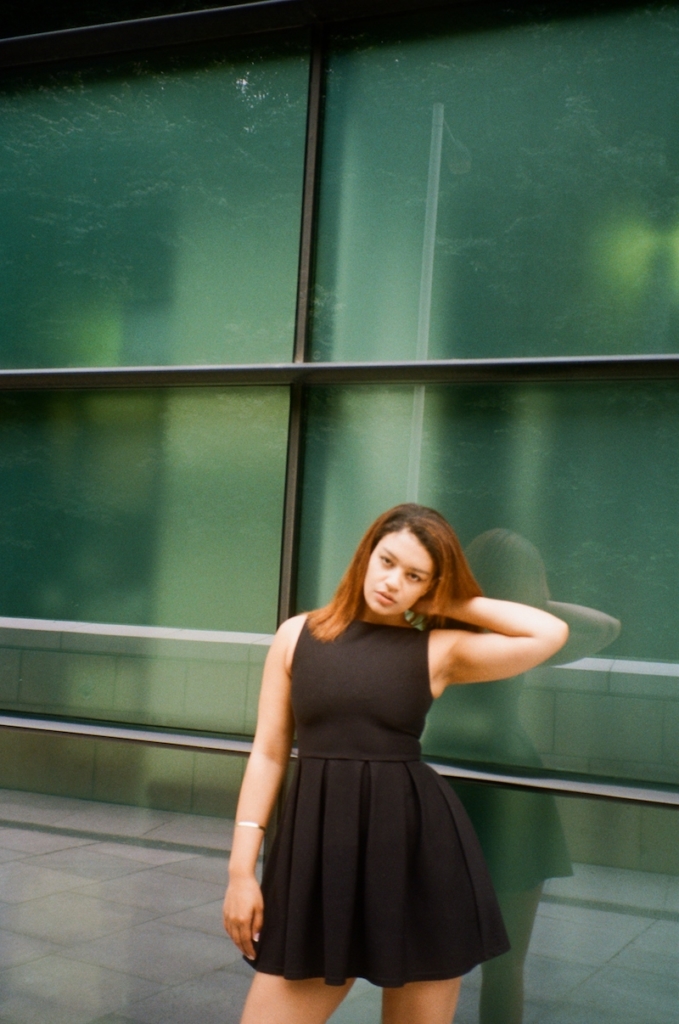 Having recently been longlisted for the SAY Award for her debut album, Shaheeda Sinckler tells Arusa Qureshi about what to expect next.
There has been a vibrant and steadily growing hip hop subculture in Scotland for decades now, with artists continuing to add their own twist to the genre, carving out a niche while also creating new iterations. The talent is undeniable; proof of which exists in the fact that every few years we're introduced to a new wave of rappers and producers that are ready and willing to make their mark and exemplify exactly how varied Scottish music really is. One such artist that has been a big part of a recent wave is Edinburgh's Shaheeda Sinckler aka Nova Scotia the Truth, a multi-faceted performer who has been on the up since the release of her first EP mixtape in 2018. Having been nominated at last year's Scottish Alternative Music Awards and recently longlisted for the Scottish Album of the Year Award for her debut album Re-Up, Sinckler is quickly making a name for herself as a DJ, rapper and producer, as well as a reflective and rousing storyteller.
"I'm not one of those artists that can say 'I've been performing since I was six' or 'I've been playing piano since I was 10', it's not really like that." Sinckler explains about her start in music. "I've got a creative family so it was more of a subtle influence that music had in my life. I know that in primary school, I wrote songs with poems and then in high school, obviously the days before Spotify, there was a lot of downloading of music. My parents were quite strict because they're Muslim so I wasn't allowed on the internet just willy nilly. So I used to write these long, long lists of songs and song titles and artists and then give them to my stepdad so he could download them for me.
It was an eventual move to Glasgow and getting involved with the DIY art scene in the city that really exposed her to new art forms and genres, enabling a deeper connection with electronic music, trap-style hip hop and Scottish grime, which ultimately led her to her current sound. Re-Up is a culmination of influences; honest in its lyricism and delivery and bold in its foundations.
"My first release was called Risin' Up so Re-Up is kind of a sequel to that. The first release was a mixtape and it contained instrumentals that are well known. There were two local producers on the first release, but then Re-Up has like, all of them!"
Being longlisted for the SAY Award is no easy feat, with a record-breaking 362 albums having been submitted this year for the prize. It's certainly a huge honour for Sinckler, but also one that she wasn't necessarily expecting.
"It gives me a little bit of imposter syndrome, to be honest," she says, "because I don't really feel like I represent that whole pocket of music in Scotland. I feel like there should be maybe at least one other artist. But obviously, me being nominated at all and me being a young woman and all these other intersections, it's great that I have been longlisted and it's great to be included. But I would say that I think there should be more like me.
"Self-belief is a big part of it." She continues, when asked about how we can get more people involved and thriving in the hip hop scene in Scotland. "It really shocks me sometimes when you hear someone so talented, their music is chart ready sometimes and they just don't reach because they're lacking in information or they don't have the belief and the drive to reach where they could go. So it's self-belief but also showing examples of role models that do break through the glass ceiling. Of course, there are going to be other kinds of social and political barriers for people. A lot of people in urban, hip hop scenes are immigrants or their parents are immigrants so there are varying barriers up for them as well. But as long as there are people normalising our visibility in the Scottish music scene, then it should be moving forward."
Sinckler is a positive presence, living in the now, however unusual that now might be, with an eye firmly on the future. Like all musicians and performers, she has had gigs cancelled and the virtual sphere hasn't always worked smoothly for livestreams, but she's staying busy and trying to keep her head up.
"I feel good, I don't feel crushed by lockdown. I feel like I've had a lot more time to write songs and learn more about sound production because I'm studying that as well. So learning about recording myself and mixing my own vocals and arranging vocals in a digital audio workstation, stuff like that. I had a few live gigs on Zoom and Facebook Live and whatnot but I had loads of trouble with tech. I've never really had to cancel a gig before, but that's what it kind of felt like because the audio was really bad or the connectivity or the device I was using didn't work. But I did a prerecorded gig in Paradise Palms a couple of weeks ago and that was so sick! Honestly, it was so good to be able to just do it, provide the backing track and do the performance."
The gig in question in Paradise Palms' Pollyanna: A real life show!, which is being streamed from today (1 Oct) until Sunday, with a packed line-up of alternative and queer cabaret performers, DJs, dancers, drag queens and more. Sinckler filmed her performance live, in one take at Paradise Palms and audiences can now watch the show from anywhere in the world.
Sinckler hopes to do more similar gigs, depending on restrictions, but of course, like all musicians, she misses performing in front of live audiences the most. But despite the doom and gloom of our current situation, she is hopeful and enthusiastic about what comes next, with plenty of projects already in the works.
'I've worked on a couple of features lately and then also I'm working on a project which is at demo stage right now. That's going to be with Glasgow producer $1000 Wallet, and he also produced the first track of Re-Up, '30 Mins'. So we're going to work on a project just us two exclusively and it's going to be really cohesive and there's going to be a lot more melodic vocals on that. And I'm really super excited for that because obviously with the SAY Award, I've got that nomination now so what's going to happen with the next thing I do? That's the feeling that I've got right now."
During lockdown, she also made her own music video for her track 'Status Quo', in conjunction with producer Yesha. "I edited it and it was a painstaking process," she says, "but it was cool to get more involved in that side of things. So now, I'm collaborating with a photographer and we're developing this really cool music video for my next single. But we're going to wait until there's a full package of video, artwork, song and then we're going to put it out pretty much in one go or a short flurry. So I'm really excited about that and it's been another long process, but I've been putting in a lot of work. I've been working on the costume for it as well, like actually sewing. I can't believe I'm doing it but it's turning out alright!"
Pollyanna: A real life show!, until Sun 4 Oct. Re-Up is available now on Bandcamp.
Image credit: Zaynab McGroarty