Theatres With Walls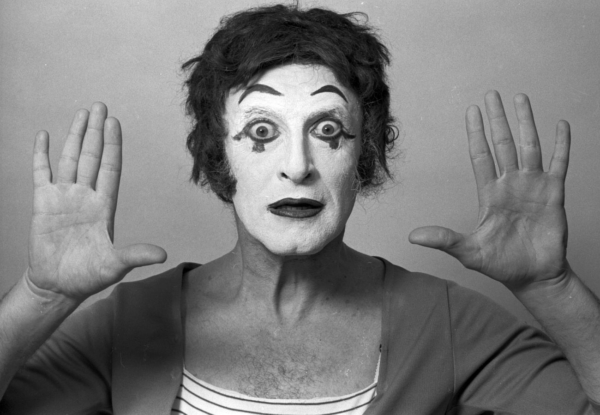 Theatre is in decline. It has been for years. Lockdown has merely drawn attention to an industry which was already suffering through long-term neglect.
Ever since televisions became cheap and popular, theatre has suffered from a false comparison. As theatre-going has declined, the number of places where theatre is produced has declined. As theatres close, or stop creating original work, people get out of the habit of visiting the theatre, which means that funding bodies find it harder to justify the support they offer, which means that theatre's funding is squeezed.
As fewer people attend theatre, theatre-going itself comes to be seen as rarefied and elitist; and theatre criticism seeks to justify itself by promoting theatre as Art, rather than as Craft or Entertainment, so emphasising its elite status. When something is perceived as elitist, it is easy for people to ignore, underestimate or misunderstand its significance. The Arts in general have long suffered from this malaise. They have been undervalued for decades.
However, a myriad of facts and statistics have recently been published enumerating theatre and the Arts' vital contribution to jobs and the economy. For example, the Creative Industries in Scotland contribute £5.5 billion to the economy every year, and employ more people than the energy sector. Visitors to the theatre in the UK outnumber the crowds at the English Premier League. In 2008, a study commissioned by Perth and Kinross council and Scottish Enterprise found that Pitlochry Festival Theatre alone brought in an estimated £13 million per annum to Scotland's economy.
But we can't judge things purely on their monetary value. I have something of a personal investment in the survival of Scotland's theatres: I was raised by two actors. As a result, I spent much of my childhood backstage, observing the intricate workings of a theatre. These buildings were my home. Theatre normally demands the suspension of disbelief, and this means, if it is done well, that audiences will be unaware of the team of passionate and hardworking craftspeople and creatives working assiduously behind the scenes to bring the spectacle to life.
It is too easy, I think, to conflate 'theatre' with 'actors'. In fact, theatre is a collaboration across a multitude of crafts and art forms.
Actors, playwrights and directors tend to be transient – whether they want to be or not – they move from job to job. They are also likely to be self-employed (the issues and implications currently surrounding that would be a whole other article). Backstage crew, however, manage the spaces in which theatre occurs. They are more likely to be under contract, to stay with one building for sustained periods, coming to know it intimately.
The most general reaction to the current theatre crisis has been cries of 'The show must go online!'. The National Theatre of Scotland, an organisation that proclaims itself 'a theatre without walls', produced Scenes for Survival – a series of 55 original, digital artworks in response to COVID-19 – which provided much needed work to a handful of actors, directors and writers (only some of whom were rich celebrities). Of course, these filmed performances are no substitute for a full theatrical experience, but in the face of an unprecedented global crisis they were a brave attempt at providing opportunities and an alternative to live performance, given the current circumstances. They were lovingly crafted pieces of work, which, as some pointed out, succeeded in being more accessible than the average theatre-going experience.
However. This medium can only offer work to a very small few; it must not become an excuse for closing theatres. It must not be exploited by government to squeeze the industry even more than it already is.
A Zoom play with a small cast is all very well, and honourable enough, but where does it leave the teams of stage management, sound technicians, scenic artists, production management, lighting design, stage crew, props department, set design, wardrobe and costume design, carpenters, front of house, box office, ushers and bar staff?
As a senior technician told me: "I know that funding has been allocated to producing houses and yet they are still going ahead with redundancies, which are predominantly technical and front of house staff … in a lot of management's eyes we are easily replaceable."
These are unfathomable circumstances that we find ourselves in, and some theatres have had to make difficult decisions. Pitlochry Festival Theatre has made almost half of its staff redundant. On the 17th of July, The Traverse in Edinburgh put out this statement: "We have (…) had to make the painfully difficult decision to enter into redundancy consultation with a number of our team in customer-facing and technical roles, with the likelihood that almost a third of our staff will be made redundant."
On the 5th of August 2020, the very same day that The Macrobert in Stirling was awarded £485,213 from the Performing Arts Venues Relief Fund, they informed their technical team that the equivalent of three and a half specialised technician roles would be lost, making two permanent staff and one temporary staff member redundant. The specialised technical skills of The Macrobert have been reduced by 82.5%. An anonymous source told me: "This is not simply the loss of jobs. The Macrobert is losing 44 years of specialised skills and expertise that has built over the last 11 years, solid reputation, community engagement, camaraderie and trust within the creative and cultural workforce of Scotland and beyond."
Of course it is not just the employees that find themselves in a difficult position, the management do as well. A representative of The Macrobert responded with this: "Two permanent members of technical staff are in the process of redundancy and we are saddened that the COVID-19 closure means that any staff are being made redundant. It is a terrible position to be in that dedicated and skilled people will lose their jobs because of COVID-19 closure and the resulting uncertain future for live performance. All those connected to Macrobert will feel this deeply, as will others in similar situations in venues throughout Scotland." 
Many of these people will have based their lives in the locale of the building in which they work. They will be part of the community, vocationally trained and possessed of specialist knowledge about their workplace through years of commitment and experience. A stage manager working in a theatre in a more remote location, for example, might have children in the local school, a social network, a home. Their redundancy pulls the rug out from underneath their lives, and if they need to move, their specialist knowledge of their workplace leaves with them.
As an out-of-work front of house manager told me: "Those of us who work in theatre are completely cut off and cut adrift from our existing networks. I'm speaking about colleagues as well as our audience members too, many of whom I know by name as well as sight after sixteen years in the business."
At the time of writing, The Lyceum is offering five jobs, the combined salaries of which amount to about £180,000 per annum. Job titles include 'Director of Corporate Services' and 'Digital Delivery Producer'. Now, it may be that the appointees to these jobs will be in a position to provide real help to a theatre in crisis, but the public at large should not judge the income of the average theatre worker by the salaries offered here. Most theatre workers earn less than £20,000 a year.
And herein lies the problem . . . Ultimately, because people work in theatre for the love of it, they have in effect, subsidised the medium. Because the jobs are low paid, the jobs tend to be undervalued.
With the majority of theatres at risk of closure, we must remember that there is a real point to theatres having walls. As an actor and usher told me: "You cannot have a theatrical experience online, it's the beauty of theatre. It is a collective, shared experience with a live audience." A theatre can, and often does, provide a community hub, a space for youth theatre and touring companies, outreach, employment, interaction, a bar and restaurant, a meeting place. They are an opportunity. An arena for culture, discussion, empathy, dissent, craft, entertainment and creative collaboration.
We must guard against theatres closing their doors, never to reopen as theatres again. The show must go online, for now, but that can not become a substitute. Not only would that leave a huge number of skilled workers cut adrift, it would represent society giving up on all that a theatre can be. A theatre has much more potential than just becoming the latest Wetherspoons.
As a stage manager who was recently made redundant by a Scottish theatre after ten years of work there told me: "The theatres will hopefully survive – but without the people that have made them what they are, what's left is an empty shell."