Buying Bitcoin to Fight the Dollar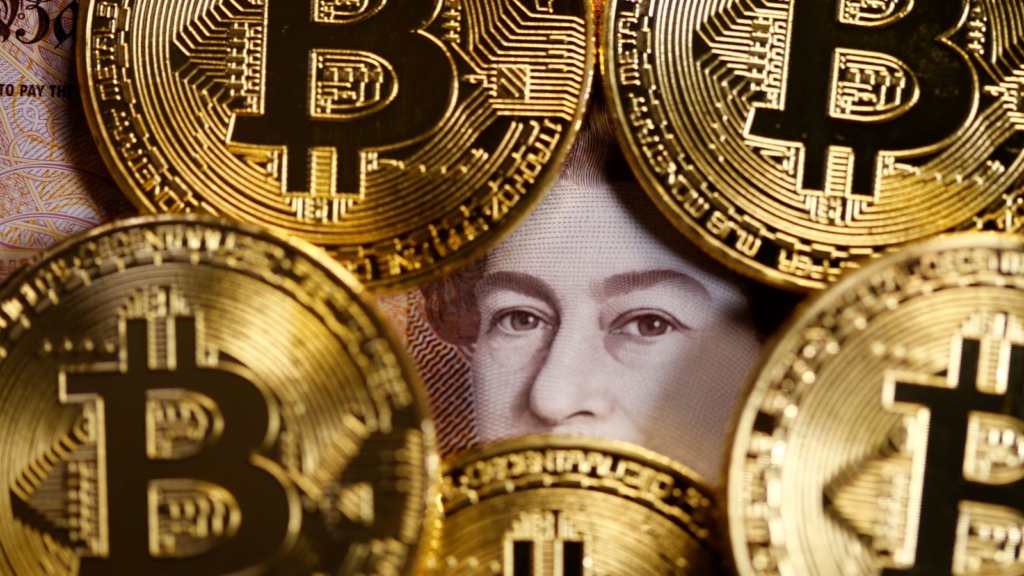 In an early response to Black Lives Matter activism, economist Max Keiser made this statement in 2017:
"I told America's black community to load up on Bitcoin (BTC) in 2011. If they had, they'd be able to buy the white community by now."
What he meant was that in his view, African American people have always been oppressed by the dollar. Even before America existed, this oppression was happening. For over 200 years, the wealth of minority communities has been confiscated In 2008 when home repossessions began in the US, black communities were harder hit and more vulnerable. The bankers who had made the loans in the first place were not punished but were bailed out. The homes were taken back, and Max Kaiser states:
"The biggest landlord in America now is Berkshire Hathaway, ie Warren Buffet, who inherited suddenly as a gift from the government, thousands and thousands of housing units."
The benefit of Bitcoin Max Kaiser is selling here is that 'they' the State, can't take it away from you. No one can take it away in fact.
It is probably one reason why in 2020 both America ― where under the ABC Act, Congress will authorise the Federal Reserve to create "Digital Dollar Account Wallets" ― and in the UK ― where as per George Kerevan's article of 1st October on Bella ― the UK Government scheduling a Central Bank Digital Currency.
At the start of the year, when I began blockchain development, this was actually happening in other places in the world ― but in the most unexpected places.
At the end of 2019, the Bitcoin centre of the Universe was China, which had mining pools close which combined would have amounted to half of the world's entire control. But that has changed and the two countries which have led the way this summer have been the most unlikely: Iran and Venezuela.
Iran and Venezuela have developed this sudden interest in BTC because they have been sanctioned against using the US Dollar ― unable to use the SWIFT money transfer system, they have figured out successfully, how to escape US Dollar hegemony.
The fact that these countries are now mining and purchasing Bitcoin strategically increases the security of the currency, and that increases the price. Both countries have cheap energy, which helps them.
Max Kaiser recently added to his thoughts on BTC and BLM, saying: "America is fooling around with the Dollar, the world's reserve currency, and that's not good. We know from history that always ends catastrophically."
I wonder if anyone feels that digital currency is now an inevitability? I think many do.
Bitcoin and digital currency is not to everyone's liking, nor in fact anyone's understanding ― and that includes its developers. And George Kerevan stated in his Bella article on 1st October:
"The trouble with Bitcoin is that it is a gigantic financial bubble."
The words 'may be' would be accurate, as opposed to the assertive 'is'. To be fair, the US dollar is much more of gigantic financial bubble than Bitcoin, and I would predict that Bitcoin will outlast the US Dollar and will be used long after the Dollar has either been written off, or otherwise cancelled. This is just an opinion. As with all matters financial, if we knew what the future was going to hold, and which bubbles were going to burst and in which order, we would all be millionaires and there would be no capitalist global economy to speak of.
If there is a bubble, though, it is the US Dollar. The Bond markets in the States and the UK are as high as they have ever been. To fuel this multi-hundred year bond-bubble requires a perpetual infusion of more debt money, all created to support the ever-growing bond-bubble of debt. That is deflationary because it places an enormous stress on the global economy.
It is my feeling in fact, that our economies died in 2008. These economies of ours remain insolvent to this day, and the creation of further debt money in the form of fiat currency, perhaps kicks the can further down the road, delaying the inevitable.
2020 is however the year that the future began. After demonising the idea of cryptocurrency, after calling it a 'bubble', and after saying that it is a fad and only used by criminals and other undesirables, governments in 2020 have realised that cryptocurrency is a useful idea and is here to stay.
They want in on the act.
Firstly, if countries like the US and UK look at countries like Iran and Venezuela and see them beginning to control the world's Bitcoin, they will worry that Iran and Venezuela will end up being rich. And they really don't want that to happen.
Then, at the same time, crypto is great for governments because it is cheap and is exceptionally easy to tax. When we cease to exchange cash, but make a digital exchange, there is absolutely no way this can be hidden. It's taxation paradise.
I can't get this Jay-Z song THE STORY OF O.J. out of my head in regard to the idea of our taking hold of value for ourselves. In the song, Jay-Z wonders why Jewish people in America have managed to maintain and embed wealth, while his own communities have never been able to hold on to it. He laments not buying property and he talks about his artworks which he can't wait to pass on to his children.
I find myself hoping he has BTC too. Bitcoin was the first digital currency, and as long as it is not outlawed by impending Digital Dollars and Pounds, it will remain the best, and along with ETH (Ether, the currency of the Ethereum blockchain), the digital reserve.
Meantime, and speaking of Ethereum, Scotland's own stake in this future, which is Scotcoin (SCOT) is in the process of moving to the aforementioned Ethereum blockchain. I haven't any comment or recommendations regarding this at the present time, but with your permission ― I will return and offer an opinion.
In the meantime, your take-away from this article is a good one: BTC is not just a reliable investment in the future, but may well be useful in the fight against Dollar ― and Sterling ― hegemony.