Bemz on new EP Saint of Lost Causes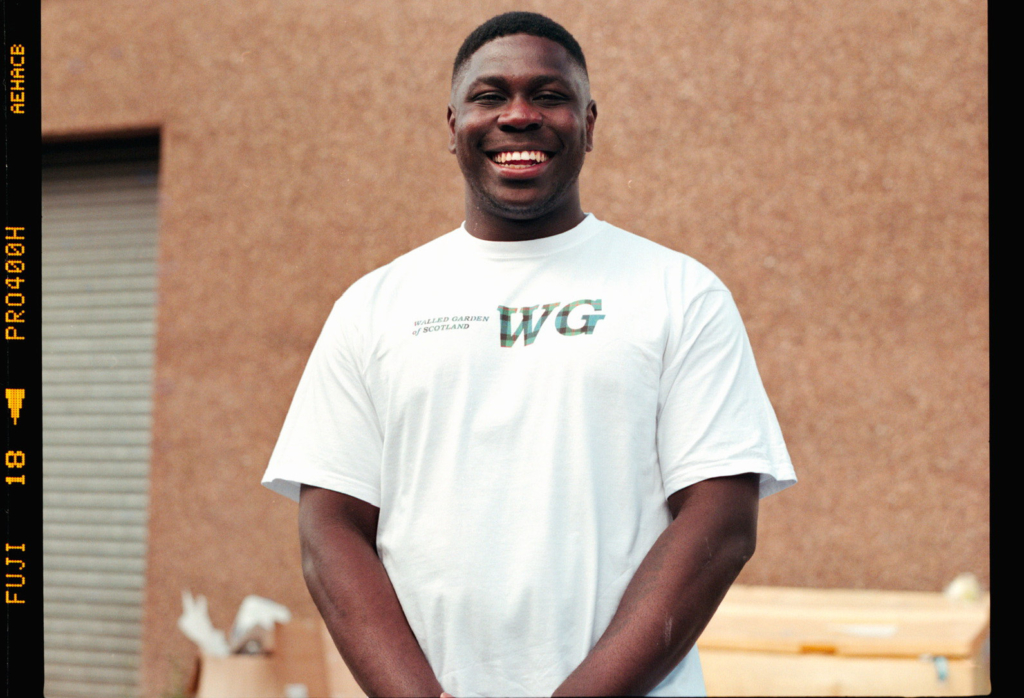 Glasgow-based rapper speaks to Arusa Qureshi about his new six track EP, which is out today.
At the age of 26, Jubemi Iyiku has a maturity that many rappers would only be beginning to work towards. Under the moniker Bemz, his sound and lyricism is honest, raw and commanding but having been involved in music on and off for almost a decade, he's not a totally new face in Scotland's hip hop scene. With the release of his new EP Saint of Lost Causes this month, he's also not one that is likely to remain unknown for much longer.
Saint of Lost Causes is Bemz's return to music following his Life EP in 2018, with six tracks that explore where he has been and where his potential next steps will take him, both personally and professionally. Working with people like Axor, Cold North and Kobi Onyame, who features on the track 'Suddenly', Bemz takes on a number of styles, emphasising his strengths as well as his desire to grow and progress as an artist. Ahead of the release, we caught up with Bemz to chat about the EP as well as his thoughts on hip hop in Scotland and his future plans.
On his start in music and how he ended up in Glasgow
My journey in music has been a very complicated one. As a child I actually wanted to be an English teacher, which seems very surreal now. I'm Nigerian by birth, spent a lot of my youth in London and then I moved up to Scotland when I was 14. I realised at school that being in a classroom didn't really excite me but I was good with poetry and words and music. So I started making music and decided I was going to rap as a hobby, as something to do and a bit of banter. It wasn't until I was about 17 or 18 when I finally released my first EP, called Sky's the Limit. Now that EP . . . it's nowhere to be found and only people who knew me back then will have it. Honestly, it's the worst bit of music you've heard in your life! But everyone has to start somewhere. I moved to Ayr when I was 18 and that's when I started taking it just that wee bit more seriously. But at the end of the day, it was still a hobby at that point.
I went to do some production at college and then I met a guy called Axor, who became my producer and engineer. We made a couple of tracks here and there but again, it was just a bit of banter, it wasn't serious. I was more focused on life because at that specific time, life was a bit stressful. Then in 2017, I released a tape called Black Kid White City, which was a play on the title of Kendrick Lamar's album Good Kid, M.A.A.D City. The reception was great so after getting a couple more shows and putting on my own events, I decided from then on that I would do more and work a little harder.
On his last release as Bemz
I released a three track EP called Life in 2018, and that was the last anybody heard from me. I literally just fell off the face of the earth. I was caught up in this idea of being a perfectionist. But the older I got, the more I realised that it wasn't being a perfectionist, it was insecurity. I genuinely didn't really feel confident in the music I was making then and I didn't really want to put it out. Lockdown was good for me in a way because I'd started working on my project again and then I just hit the ground running. Obviously this new EP is the first thing that a lot of people are going to hear from me, even though I've been in the game for eight years now. It kind of lit a fire in me again.
On Saint of Lost Causes and the themes behind it
My EP is called Saint of Lost Causes because my name is Jubemi Jude Iyiku and the patron saint of lost causes is Jude. A lot of people know me as Jude, and that's because they all struggled to pronounce my name. So when I first came here, I told them to call me by my middle name. Also, the EP is coming out on 28 October which is the feast of St. Jude. So it's based around this idea but also linked to the point in time when I was naming the EP, when I generally felt like I was lost. The last two years have been difficult for me with mental health issues and just life in general. I thought, this just fits.
The first track from the EP is called 'Bando 2 Studio' and it's because in those two years, I was doing things I shouldn't have been doing. But I decided to move away, get a job and just keep my head down. And that is the intro to the tape; it's me trading one lifestyle for this and from then on, the EP talks about people who have doubted me, about my relationships, me meeting a girl, things that were just a wee bit more important to me at the time.
When I first tried to break into Glasgow, a lot of guys didn't rate me because I wasn't from the city and I wasn't part of the clique. The track 'Who Dem' is me asking why I'm spending so long caring about all of them and what they think. The last song 'Quarantine' was a freestyle I did during lockdown and I thought it was the perfect track to end the tape on because it's just a common experience for everyone at the moment.
I have a friend who unfortunately passed away this year called Cleo and she was a very important person to me. She died during lockdown and what I'm doing with the EP once it's released is that I'm going to put it on Bandcamp and every bit of money that I make in the first month, it's going to get donated to a diabetes charity and a mental health charity which her family has chosen. Because without her, the God's honest truth is, I probably wouldn't even be here making this music.
On hip hop in Glasgow and wider Scotland
The craziest thing about Glasgow and Scotland's music is there's a lot of talent, there's a lot of potential and there are so many people making good music. But the thing that I struggle to comprehend sometimes is the lack of unity. It can be a struggle to get people to collaborate and it just baffles me a little bit because people would get further if we all actually came together as a scene and worked with each other rather than hating each other. Where I come from and in terms of my relationship with music, I'm a firm believer of good music is good music. It doesn't matter if it's my friend making it or some random guy that I don't know. If I think it's good, I'll share it or reach out to the artist.
On his current sound and whether it's still evolving
My sound is definitely, definitely still improving. I can't even say that I've got a sound or a style, and you'll probably notice that on the EP. Each beat sounds completely different. So I genuinely feel like I'm still finding my feet and at the same time, I'm trying to still be a little bit more experimental. I still feel like I've got a lot of growing up and maturing to do in the music that I make and the message I'm putting out.
In terms of my style from way back when till now, I've been trying to be a bit more conscious of my music. When I first started making music it was all about 'look at me, I've got money, I've got this, I've got that' and people who knew me, they knew this guy is talking shit. I remember the day very vividly; I was sitting on a bus, I had a show coming up and I was just listening to my music. And I thought, this is embarrassing man. I'm going to have to go up there and basically lie to these people and ever since that day, I've made a conscious effort to change what it is I'm talking about. Now, don't get me wrong, there are still a couple of tracks where I'm just vibing but I try to keep it to a bare minimum and basically tell a story about my life because I feel like I've got an interesting story to tell. I've been through a lot and I've got a lot to say and a lot to talk about. I started using music as a way to deal with my traumas and my past so it became therapy to me. And what's good is that when I did make the effort to change my style of music, that's when I realised that a lot of people were enjoying it more.
On the artists he looks to for inspiration
It's so crazy because Kobi Onyame was the guy I looked up to and I ended up supporting him in 2018. Honestly, I remember standing in the crowd and I was watching Kobi, watching his performance, thinking 'people in Scotland are really doing it like this?!' He came out with a live band and I just thought, this guy is the truest. Ever since then, I fell in love with his style and his approach. To get a feature from him on my new EP, honestly ask my friends, I was doing backflips! I don't know how to explain that feeling to anyone, because this was a guy that I looked up to so much.
On what the future holds
This is just the beginning for me and because I've been out for so long, there's no way I can just let this die. I've obviously spent a lot of time mastering my craft to the best of my abilities. And so now for the near future, it's about churning out new music, but good music. Not just putting out tracks for the sake of putting out tracks. I'm working on an EP to follow-up Saint of Lost Causes that I'm potentially trying to drop soon. And I'm also going to be a dad soon, which is just surreal! For me it's about making sure that I have everything in place musically, because I know I will need to take a bit of a break to be there for my daughter. The future just holds new music, being creative and then working on a new album.
I am 100% excited for the challenges that life is going to throw at me. I'm excited to hear what people think of this project. I'm nervous too because I feel like this is me exposing myself to a larger audience. I'm hoping it'll get a good response because that'll just add more fuel to the fire and encourage me to keep going.
Saint of Lost Causes is out today (Wed 28 Oct.)