The Limits of Macron's Liberté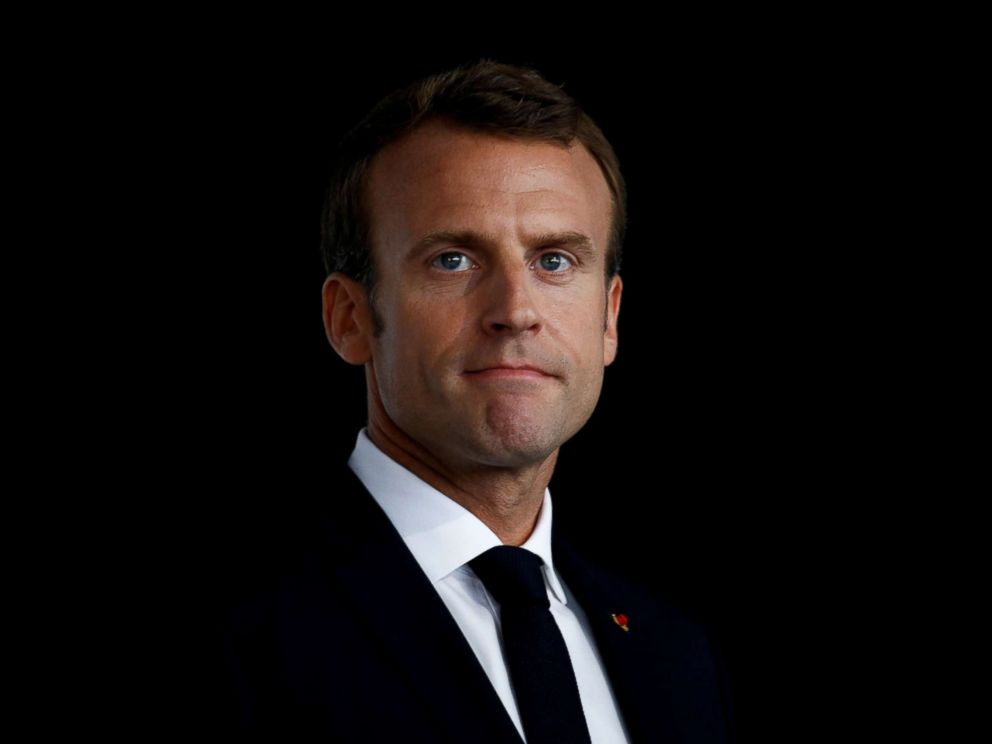 In 1996, Samuel Huntington published a book entitled The Clash of Civilizations and the Remaking of World Order, in which he reduced geopolitics to a simplistic view of a world divided between the West, Islam and China – conveniently ignoring all forms of economic exploitation. His arguments can be easily refuted, but his ideas persist because they provided a politically useful narrative. They were adopted by people on the right, such as Henry Kissinger, who didn't want any questioning of the economic order and needed an external threat as a focus for discontent. And they also chimed with the world view of Islamists who divide humanity into believers and non-believers.
Those without the political motivation to adopt Huntingdon's thesis could see its limitations, even if they didn't always appreciate the dangers in both what it said and what it left out. But every so often, something happens that encourages people to seek out this type of binary understanding – and so play into the hands of reactionary forces, both Western and Islamist.
The brutal murder of Samuel Paty, the French teacher who showed his class a Charlie Hebdo cartoon of Muhammad as part of a discussion on freedom of speech, was such an event. And this has been brought into even sharper focus by the equally violent murders of three churchgoers in Nice. In giving public expression to almost universal feelings of horror and sympathy, and in stressing commitment to free speech and secularism, political leaders need to choose their words carefully. They must take care not to alienate the great majority of Muslims who are equally appalled by this violence carried out in the name of their religion, and also not to say anything that could encourage popular feeling against all Muslims.
President Macron has been resolute in defence of freedom of speech, and for that he should get the support of all democrats. Free speech is fundamental to democracy, and this includes the freedom to criticise and satirise other people's interpretation of the world. It should make no difference whether that interpretation is guided by a religious text or a political philosopher or a Facebook conspiracy theory.
But freedom of speech also means freedom to argue against free speech and to criticise the French stand, and here the French government seems blind to its own hypocrisy. The problems with the government position were exemplified by Macron's plans for a new parliamentary bill on secularism, to be introduced in December, as outlined in a speech he gave on 2 October. (This was before Paty's murder, but was a response to earlier Islamo-fascist attacks.)
Many people have quoted Macron's description of Islam as 'a religion which is experiencing a crisis today, all over the world', to claim that he was criticising Muslims as a whole. In fact, what Macron did was attempt to draw a line between Muslims for whom faith is a private matter, and Islamists who openly use it as the basis for their political philosophy, which he regards as unacceptable. He, thus, effectively argued that freedom of speech should not extend to putting forward ideas that are not in tune with French secularism.
Macron spoke of Islamism leading people to repudiate the laws of the Republic and so to normalise violence – an argument with a huge logical leap that he does not attempt to justify. In practice, like any religion, Islam can be interpreted by its followers as an encouragement to civic responsibility or as a message of intolerance. Similar 'logic' to that used by Macron has also been employed in the UK, and this approach is doubly worrying. It gives official recognition to the idea that Islam is uniquely and intrinsically violent, and it opens the door to an outlawing of dissident political thought of all kinds on the grounds that it could lead to violence, even when it has not actually done so. That can affect anyone campaigning against the political mainstream, and is the type of thinking that labels environmental campaigners 'domestic terrorists' and (as recently announced in England) outlaws discussion of anti-capitalism in schools.
Macron's speech also made it clear that he would not tolerate arrangements to accommodate cultural difference – such as women-only swimming sessions – which would be regarded in the UK as basic elements for friendly coexistence. Secularism only means the separation of religion and state, and provides an important basis for religious freedom, but the French version, which came out of the revolution against church-sanctioned monarchy, has tended to be particularly insistent on banishing public religious expression. Such rules can actually reinforce separation and distrust.
And, in a further example of hypocrisy, commitment to secularism has not prevented the French state from trying to intervene in how Islam in France should be expressed. Continuing a line of argument developed by Nicolas Sarkozy, Macron explained that he is supporting the French Council of the Muslim Faith (which Sarkozy established) to build an 'Enlightenment Islam'. (There seems to be no space allowed for Muslim communities that are not Islamist but don't fall under the Council umbrella.) In Macron's understanding, freedom of religion only goes so far.
Promotion of an approved 'moderate' Islam has been government policy in the UK, too, accompanied by the disastrous 'Prevent' system, which appears to put all Muslims under suspicion of terrorist sympathies. Policies such as these only encourage alienation and suspicion, feeding into the radicalisation and Islamophobia that they are meant to combat.
It is easy, though still essential, to condemn the hugely dangerous statements of political leaders such as Turkey's President Erdoğan, who have exploited the situation in order to heighten divisions between Muslims and non-Muslims. For Erdoğan, attacking Macron and France feeds into his own self-promotion as a leader of the Muslim world, and he is also glad of another excuse to threaten one of the few European leaders who has not been afraid to criticise him. But we should acknowledge the culpability of Western liberals, such as Macron, too.
If they are concerned with the growth of support for an Islamist world view, then these Western leaders should be asking why there has been a turn back towards Islam. It shouldn't be difficult to understand why people might look for an alternative to a capitalist system that has created unprecedented levels of inequality (especially in former colonial countries and for people of immigrant background), that has brought years of war to the Middle East, and that threatens to destroy the planet.
In the recent past, people looking for a better world turned to socialism; but after relentless attack by liberal elites, Left politics in both the UK and France has been reduced to a low ebb. Where socialism is no longer able to offer comradeship and hope, Islamists have been able to build in the vacuum. Religion can't be contained by law, however people can be persuaded that there is another solution to the world's problems.
Macron is neoliberal to the core, and would never look to the left for a counter to Islamism, even though it is only socialism that is wholeheartedly committed to the attempt to create a system based on liberty, equality and fraternity.