Cahill Costello on their new partnership and debut single 'Io II'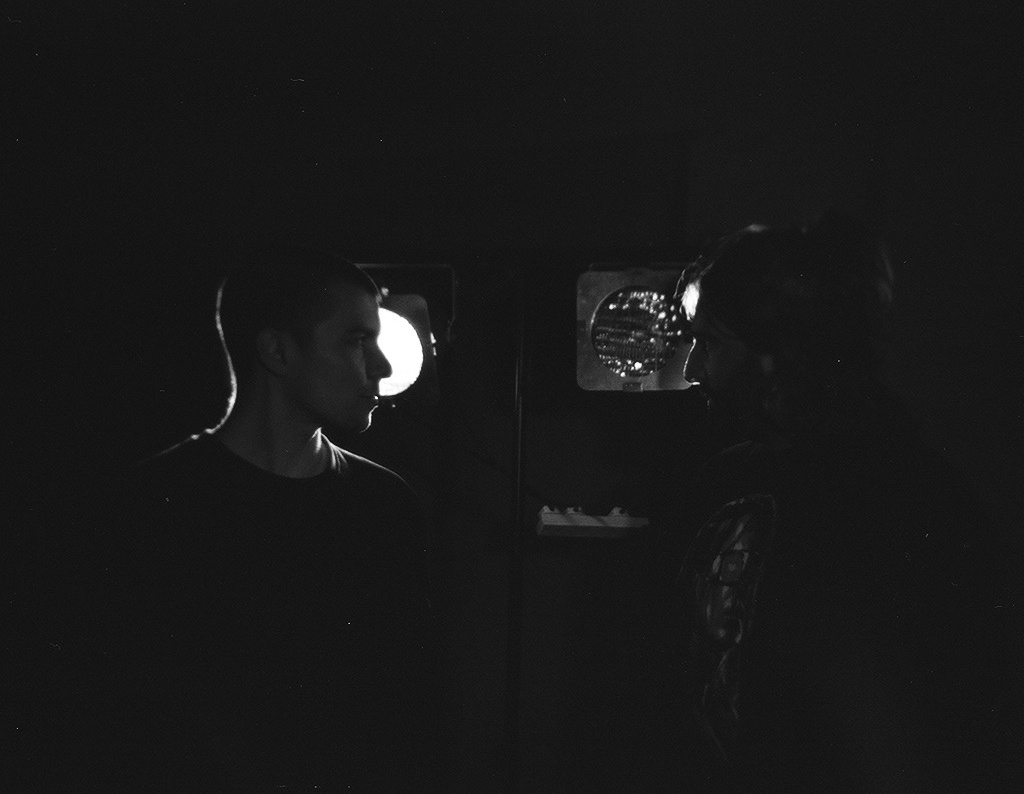 Kevin Daniel Cahill and Graham Costello speak to Arusa Qureshi about teaming up and recording an album together
Sometimes collaborations work out beautifully, as if they were always meant to be. As phenomenal and highly respected musicians in their own right, guitarist/composer Kevin Daniel Cahill and drummer/composer Graham Costello's new partnership as Cahill//Costello falls under this category, with the pair bringing their unique musical disciplines together to create something ambient yet exciting. They first encountered each other at the Royal Conservatoire in Glasgow back in 2012, although not actually crossing paths professionally until graduation when Costello asked Cahill to perform at the first night of his band STRATA's residency at Bloc. From here, a strong musical bond was formed, eventually leading to the beginnings of this new duo in late 2019.
"Graham actually collaborated with me on a number of my solo projects." Cahill explains. "Mainly on my debut album Future Relics and a new EP titled 'Łø' that was released earlier this year on the Last Night From Glasgow Komponist label. It was in that session that our duo began but it took some time for us to actually realise that. It was the last track of the day and I had an idea for a song that I wanted to be freeform and improvised. We recorded it all in one take and we knew we had something quite special at that moment because we realised we were bringing together our individual musical languages and different approaches to improvisation."
This track would turn out to be their debut single 'Io II', which takes its name from one of Jupiter's Moons, serving as an rousing meditation on this distinctive musical language. From here, the pair decided to take the project further, honing their sound up north in a cottage in Sanna, Ardnamurchan where they recorded their debut album.
"Our single is basically an introduction to our duo and it's very telling of what we are and what is to come," Cahill continues. "The nature of the piece itself is quite bardic and emotionally driven. What you hear is both of us lost in the moment and simply expressing ourselves. Enjoying working with each other and creating these sounds."
Theirs is clearly an alliance forged through friendship, as well as a professional appreciation for one another's craft. As Costello notes, "We really do bond over our love of minimalism and the beauty of simplicity. I love just sitting on one groove or section and really letting it breathe. I've been experimenting with this kind of stuff already with my own band, but with Kev it gets even more concentrated, and in a way a purer form of minimalism. I always joke with him that we were separated at birth purely because we share so many thoughts and attitudes towards music . . . and we wind each other up so easily too!"
'lo II' is gloriously cinematic, with elements of nordic jazz, classical/contemporary guitar and hand made tape loops working together to form an otherworldly and ethereal sound. But it's also just a taste of what is still to come from the duo as they look ahead to the release of their debut album as Cahill//Costello.
"We recorded the entire album on location in the Scottish highlands with Luigi Pasquini." Cahill says. "To be somewhere so remote and focusing solely on our music was such a privilege and saved our year in a sense. We are really proud and excited about it and can't wait to release it. We are also looking at different ways to present our duo in a live setting as we have a specific aesthetic and presentation we'd like to achieve so that it's a very intimate and meaningful show."
The album will be out in 2021 but both musicians continue to work on their individual projects in the meantime, with Cahill writing a lot of new music and working on new commissions for sync music and theatre and Costello planning a new STRATA release next year, as well as a debut album with his trio AKU. Both are glad to be busy though, while also acknowledging how strange and difficult these past few months have been. "It's been a weird change to life," Costello says. "Like many musicians, I'm usually all over the place either playing shows, teaching, rehearsing, recording, or touring – and a lot of that just hasn't been able to happen. I'm looking forward to the first live gig I'll play, as well as the first one I'll go to. I've missed live music so much. I'm specifically looking forward to everyone hearing this duo's music for the first time and us presenting it live – I think it's pretty special."
Cahill echoes this sentiment but is also hopeful for the future of the wider industry. "I do feel that there is now a bigger sense of care, compassion and appreciation for people within the arts and beyond. There always was, but perhaps people are looking after each other now more than they normally would and that fills me with hope. That is something that I have been focusing my efforts on, finding ways on how we can help move things forward in the best way possible.
'Io II' is out now and available on Bandcamp.