Have a Very Scary Christmas, Let's Kill Granny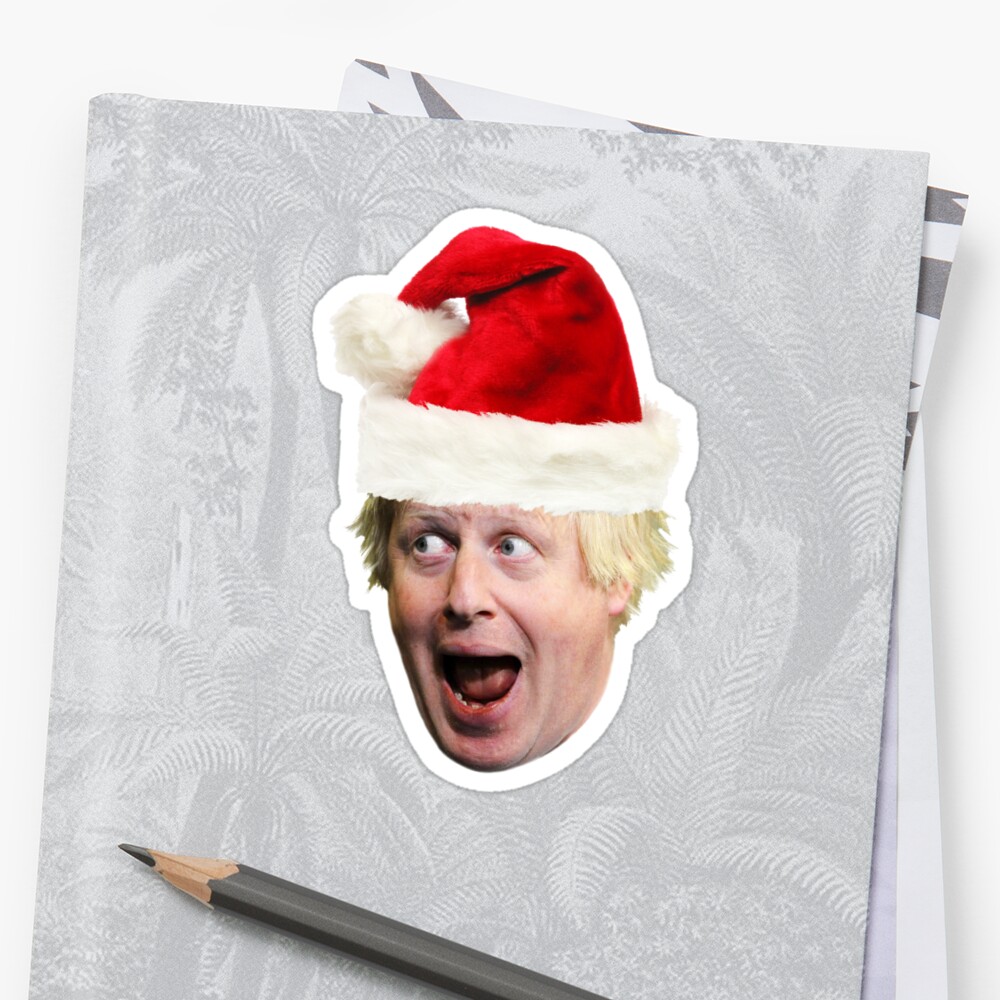 When Santa Johnson comes bearing gifts, we should have a long, hard think before succumbing to his seasonal blandishments. This is a man who plays to the gallery, often with disastrous consequences, as when – presumably egged on by Jockey Club steward Dido 'track 'n trace' Harding and MP for Newmarket, Matt Hancock (though they deny it) – he supported backing the Cheltenham Gold Cup on March 10th, long after Covid 19 had gained a foothold in Britain. Gloucestershire soon became a hotspot, with 147 recorded deaths, and 150,000 racegoers subsequently spreading it around Britain and Ireland.
The Liverpool-Atletico Madrid match, held on March 11th – the very day the World Health Organisation declared the outbreak a pandemic – was another act of madness. It was attended by around 3000 fans from Madrid, which was already hoaching with Covid and under lockdown.
Talk about asking for trouble. The first confirmed cases in the UK were found in York on January 29th, when two Chinese tourists were taken ill, however there were almost certainly cases in Scotland on, or shortly before, January 22nd when three students from Wuhan were hospitalised in Edinburgh with respiratory problems – yet for some inexplicable reason the first officially recorded Scottish case was on March 1st.
Could it be that old feeling of deja vu all over again? With the Christmas 'relaxation' it isn't simply a matter of bah! humbug! versus Ho-ho-ho, but a finely balanced judgment as to the likely death count – for make no mistake, these anticipated inter-generational family get togethers will exact a toll. There will be other outcomes, too. Covid-19 isn't just a grim reaper who's going around harvesting the elderly. The young, it is now emerging, can be vulnerable to 'long Covid'. This can have devastating effects – neurological, pulmonary, cardiovascular, among them. It not only delays recovery. It can also devastate lives, possibly leaving some bed-bound with Chronic Fatigue Syndrome for years. Fate should not be tempted.
I was intrigued to note that while Radio 4 was reporting a 'four nations' approach to the Christmas parole as if it was a fait accompli in which the devolved authorities had fallen in with Boris's 'bread 'n circuses' yuletide parole scenario, Radio Scotland seemed to think it was still under consideration as far as Nicola & co were concerned. So which is it? The First Minister was expected to make up her mind in a few days after further discussions with Michael Gove, apparently. No-one seemed to pay the least bit of attention to Hogmanay, which many Scots regard as the highlight of the year.
She will, I hope, take into account the well known fact that attitudes to Christmas are very different north and south of the border. Although Jesus (remember him? The guy who threw the moneylenders out of the temple?) plays a vanishingly minor role in his eponymous winter festival, insofar as it remains a date on the liturgical calendar it isn't the most important one. That's Easter, by a long way. So why not forget Christmas, on the whole, and delay all the razzmatazz until the 4th April, resurrection day, at least if you're vaguely Christian? Let's face it, for our Lord, being born was the easy bit. We've all managed that. The real unique selling feature was the coming back from the dead. Those of a sceptical turn of mind have other options.Scotland's spiritually unattached could perhaps delay their hoolie until Burns Night, which should leave plenty of time for memorising Tam O'Shanter.
It wasn't all that long ago that the closest you were likely to come to anything resembling a Christmas tree north of Dalwhinnie was a sitka spruce plantation mantled in snow. In those parts, the Kirk took a fairly dim view of these Anglo-Teutonic appurtenances as popularised by Charles Dickens and Prince Albert – but then came TV spectaculars with Andy Stewart, annual repeats of It's a Wonderful Life and High Noon, until Bond and The Muppets took over. and pantos in Eden Court Theatr. Then there was that incoming species the locals referred to as 'white settlers' who traded up from the south to sample the rural delights of places like Dornoch and Portree, bringing their Christmas decorations with them.
The annual jamboree, in any event, has long degenerated into a shopping event, courtesy of Chris Cringle, the retail industry, and Bernard Matthews. We needn't kid ourselves. No longer does a stocking with a bright new penny, a mandarin, and a Mr Potato Head or a Barbie Doll suffice. Parents are now regularly being emotionally blackmailed into buying their children electronic gizmos which lie well beyond the understanding of any pretend daddy-cool, while messrs Bezos and Gates buy up the world.
In the dreich midwinter, of course, having a bit of fun fair lifts the spirits. After all, the Druids had their Solstice, and the Romans their Saturnalia, so why shouldn't we let go a bit? It's only fair. But fun can be deferred, especially if it saves Granny's life. It isn't as if we're all condemned to the Gulag. After all, apart from Mr Graham-Bell's excellent telephonic apparatus, we can Zoom and Skype until we're blue in the face, meet up in the local park, and shout at The Crown and similar saccharine Netflix fictions all day and all night. Not so bad, really.
Apart from that, have a terrific lockdown Christmas, an even better New Year, and make a date with Granny sometime in the spring.