Keir Starmer's Scottish non turn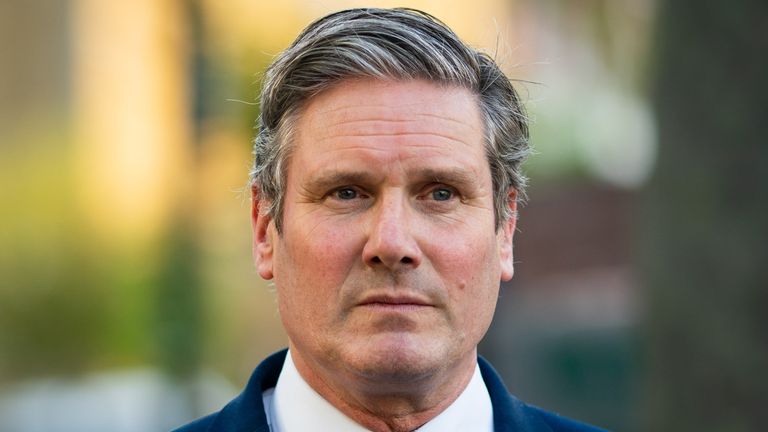 Pre-released extracts of a long-awaited speech by Keir Starmer on Scotland and the Union leave English Labour Party member Mark Perryman nonplussed.
Keir Starmer in 2020 has got Labour back to neck-and-neck with the Tories in the UK-wide polls, all but those of an infantile disorder persuasion will applaud this.
He has done this principally by appearing as likely to prove at least as efficient as Johnson managing the Coronavirus crisis, a pretty low bar. Quite what Labour's actual position on the crisis is entirely beyond my comprehension, does it actually have one?
Despite Johnson's worst efforts the medical impact of Coronavirus will presumably pass at some point in '21, the socio-economic impact however last considerably longer.
Apart from this Keir in '21 will face three huge tests, the Labour Conference vote on electoral reform and should Labour finish third or a distant 2nd in the Scottish Parliamentary elections the urgent need to work with other parties towards a coalition government as the only way to defeat Johnson in '24, on both he has had nothing to say.
On Scotland itself he is due to make a speech today which has been trawled in the weekend's papers. It is profoundly disappointing. When will Labour get that the moment for 'devolution' and even more devolution has passed. Gordon Brown tried that as the Tories' little helper in the '14 Referendum, it reduced Labour to 1 Scottish seat in '15. The Corbyn surge got Labour back to 6 Scottish seats in '17 and turned a 18 others into SNP/Labour marginals but even that was nowhere near the 41 Labour used to win with considerable ease
Labour's likely disastrous showing in Scotland in '21 will be blamed on what looks like lacklustre Scottish leadership. Afterwards the most likely replacements will be bash-the-nats arch Labour Unionists. Which will only accelerate Scottish Labour's decline and rule out a Labour General Election victory in '24.
Keir's 'more devolution' position is wrong on three counts.
First, if in '24 Labour does enough to be the biggest party to form a government with other parties its biggest partner in terms of number of MPs willl be the SNP. Towards that end there has to be a fundamental, and long overdue, recognition of Scottish national self-detetminaton.
Second, it will take a generation for Scottish Labour to recover but that recovery will only begin once the party north of the border comes out as a party in support of independence.
Third, Keir's sudden embrace of 'No Borders' as a slogan reeks of either opportunism or hypocrisy, or perhaps both. As far as I know Keir has never signed up to the politics of the 'no borders' movement so why does this now apply to Scotland but no other nation-state?
And why should I as a Labour member in Lewes, East Sussex be remotely bothered? Because, quite simply I don't believe economic reform is remotely possible without democratic reform and fundamental to the latter is the break up of the Union. An early reading of Tom Nairn convinced me of this intellectually but it was a postgraduate student at Aberdeen University 1981-82 that the cultural significance of this became obvious. The raucous singing of Flower of Scotland on the buses back to the Hillhead halls of residence from town, the glares across the refectory when I grinned from ear to ear following England's 4-1 thrashing of Scotland at Hampden. The pride in the social-democratic values of Scottish civic society while Thatcherism ripped through English society, which of course she infamously denied existed. None of this, contrary to popular mythology I found remotely threatening, we were different, and one day I hoped we'd be equal too, two states, neighbours, one island. I can't tell the Scottish Labour Party what to do but rest assured those who fight for the cause of independence inside it plenty of us in England have your backs.
Keir doesn't, there's not the remotest hint what to do as support for Scottish independence, including crucially amongst Labour voters rises ever higher. Instead he offers a rehash of bad old-fashioned Labourism's defence of the constitutional status quo. If this is what he delivers, eventually, with similar set-piece speeches on electoral reform and working with other parties a lot of people, including those who voted for him in the leadership election, are going to be disappointed. What a waste.