Sovereign Individuals, Ourselves Alone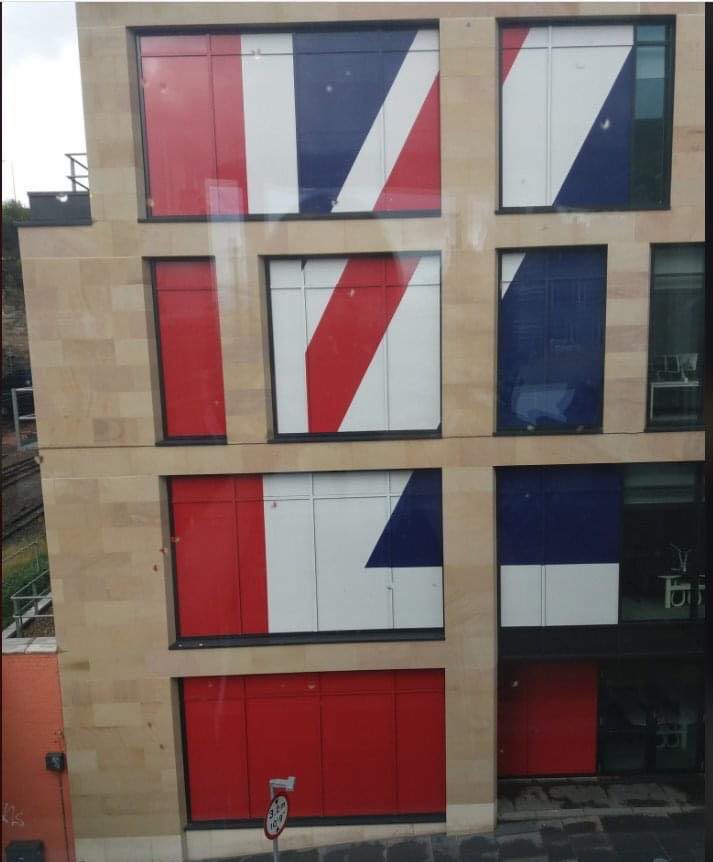 As 2020 fades like a bad trip we are immersed in Spitfire Nationalism and Disaster Unionism. As the Scottish Tories (and Iain Macwhirter) blame both Brexit and non-Brexit on the SNP, the dark hypocrisy surfaces. Here's the feisty Baroness in full flight calling out the lies:
📢Ruth on Boris and Brexit 👇

Hypocritical ? pic.twitter.com/GGlkmGhn3K

— Ruth Henderson (@RuthHen05786097) December 29, 2020
Johnson's deal (choreographed to within an inch of its life), is now celebrated and salvaging basic logistics from collapse is held up as a sign of our glorious future.
The past is being erased, speech by speech: 
Meanwhile, in an alternative dimension, Alister Jack the most discredited and duplicitous Scottish Secretary of State (from a group that includes Michael Forsyth and Malcolm Rifkind) declares ('Brexit trade deal: Historic moment benefits us all'):
"After a long and tough negotiation we have secured a fantastic deal with the EU. This is great news for Scottish businesses and families. Having delivered a deal for the whole of the UK in record time, there are opportunities ahead. It is the first time the EU has ever agreed a zero-tariff, zero-quota deal, giving Scotland's businesses exceptional access to the EU."
This is pure double-speak, "by withdrawing from the EU we have assured access to the EU".
In reality:
"Our freedoms are to be slashed and an immense bureaucracy imposed on us. Next Friday Britons will lose the freedom to live, work, and trade in goods and services as they choose throughout the EU. Once natural rights are to be torched. Our goods exporters, previously able to treat Europe as their home market, will have their goods painstakingly checked and controlled at EU borders, and VAT and excise duties paid immediately. More than 200m customs declarations will have to be filled in as lorries wait in new vast holding pens disfiguring our land. We will need visas to stay in the EU beyond three months. Fifteen thousand British students a year will lose the right to study with no fees in European universities under the Erasmus programme. Britain is out of the European Investment Bank, which lent billions to the depressed parts of the UK; also out of Euratom, Europol and Eurojust. We are out of the EU Emissions Trading Scheme, crucial in the fight against climate change…"
There is nothing to celebrate other than the Brexit fiasco causing irreparable harm to the Union. The relationship between Northern Ireland and Europe has driven Irish Unification, already warmed by the rise of social and cultural progress and the decline of religious orthodoxy.
As Dublin steps in to fund EU health cards and Erasmus for Northern Ireland Jane Morrice writing in the Irish Times points out ('Scotland is the key to what happens with Northern Ireland'):
"Combined with the catastrophic impact of coronavirus and the impoverishment of the most vulnerable, Brexit can only be described as a disaster waiting to happen. It threatens the integrity of the UK and the stability of the Irish peace process. It has put food imports and supply chains to the UK and Ireland at risk and it has curtailed the freedom of British citizens to live, work and retire in the EU many love to hate. In global terms it has already shaken the standing of the UK and could eventually reduce Britain to a shadow of its former self."
But she also points out: "At no other time in the post-partition history of Britain and Ireland have all five nations faced the current level of constitutional challenge. Brexit, brought on by the UK vote to leave the European Union supported by two of its four nations, is already cracking under the heavy weight of its irresponsibility."
As the circle tightens around the Scottish Conservatives and May elections beckon, the language and policies of the government veer right.
Halima Begum (head of the Runnymede Trust) has said that ministers have  failed to respond meaningfully to the "seismic shifts" represented by Black Lives Matters and the hugely disproportionate effect of Covid-19 on black Britons. It is argued that the entire framing from Priti Patel and Boris Johnson – with references to "lefty do-gooders" and "activist lawyers" has created a notion that human rights are some kind of luxury in the culture wars. She writes:
"I think the government's long-term plan is to work up white nationalism for the next elections," said Begum. "What we should be saying is that working-class black and white communities have been left behind, because they've seen industries demolished in the north of this country. We haven't seen the economies built back, we haven't seen investment in our education system for years so that our black, white and Asian working-class children will thrive. What I see instead is the Conservatives pushing through [a narrative of] a white working class that's been left behind, which by the way is where [Donald] Trump was at about six years ago."
This was the year when Patel's office suggested building a giant wave machine in the English channel; processing asylum seekers on a volcanic outcrop in the South Atlantic, a thousand miles from the nearest landmass; and housing asylum applicants on decommissioned oil rigs in the North Sea as deterrents to people seeking asylum in Britain.
Post-Brexit Britain is an unhinged and dangerous place.
I'm no fan of either Alastair Campbell or Tortoise media, but this article lays out the background thinking to Brexit, and the vision for Britain as a deregulated hub of "pure freedom" where tax evasion will become the norm for the wealthy. He is reviewing a book called The Sovereign Individual by James Dale Davidson and Lord William Rees-Mogg, former editor of The Times and father of Jacob. The blurb tells us:
"The Sovereign Individual details strategies necessary for adapting financially to the next phase of Western civilization. Few observers of the late twentieth century have their fingers so presciently on the pulse of the global political and economic realignment ushering in the new millennium as do James Dale Davidson and Lord William Rees-Mogg."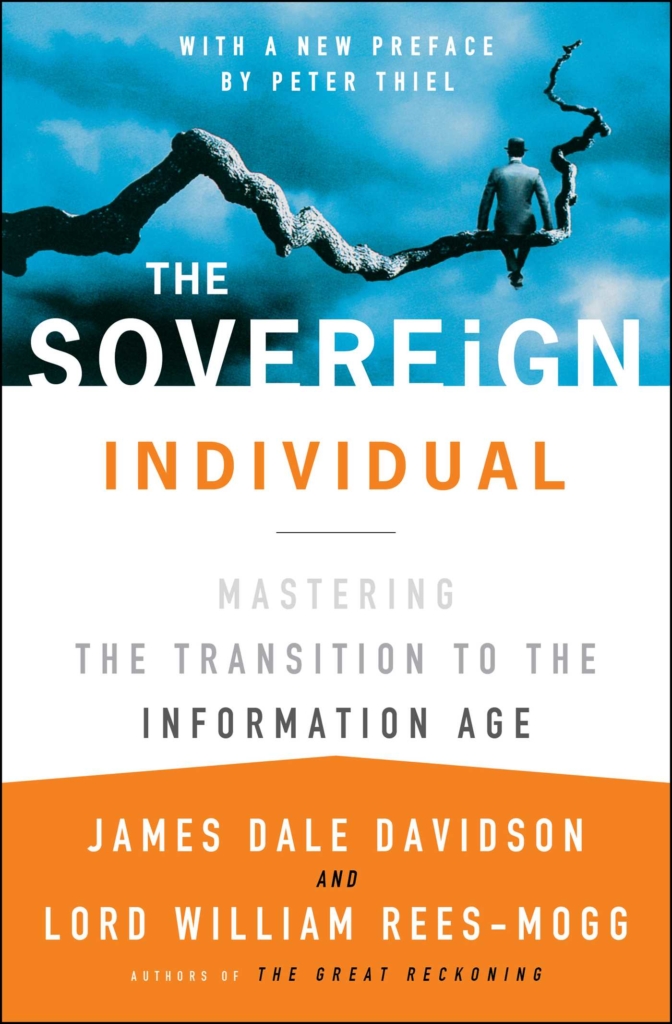 As Campbell writes: "It is prefaced by a quote by Tom Stoppard, from Arcadia: "The future is disorder. A door like this has cracked open five or six times since we got up on our hind legs. It is the best possible time to be alive, when almost everything you thought you knew is wrong." To most people, disorder is threatening, scary. To Rees-Mogg and the radical right it is a source of opportunity, the chance for the Sovereign Individual to rise above tedious constraints lesser mortals take for granted – tax, regulation, government, even politics and democracy itself."
The dark irony of a project billed as a grassroots revolt of populism against the elite having its origins in the recesses of the aristocracy won't have been lost on you.
Nor will the reality that a nationalist movement such as Brexit is cultivated by individuals who see themselves operating above and beyond national boundaries. As Doug Antin writes:
"The Sovereign Individual is increasingly willing to shop around the world for nation-states with preferential policies. Because they are globalists by nature, they will increasingly covet citizenship in multiple government jurisdictions. This will allow them to effectively vote with their feet should a government implement policies that harm them."
The Sovereign Individualists even have a vision of class structure of the future: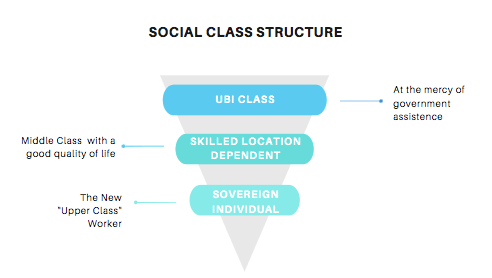 But if this dystopian vision might seem abstract, the vision of deregulation, Freeports and Tax Havens is confirmed by a report today by the IPPR.
Marley Morris, the IPPR's associate director for immigration, trade and EU relations, said: "This thin deal is better than no deal at all, but still creates major trade barriers with our closest neighbour, which will inhibit growth and slow the economic recovery.
"The protections it offers on labour and environmental standards are also surprisingly weak and appear to leave considerable scope for a UK government to weaken EU-derived protections. This leaves protections for workers, climate and the environment at serious risk of being eroded."
All of this we knew, all of this was predicted. But the task of extricating ourselves from British rule is not one of nationalism, it is one of democracy. Democracy takes different forms: economic, social, cultural. In Brexitland all are under attack.
The challenge for a Scottish democracy now is to protect human rights and workers rights and the rights and future of our young people. It is the challenge to engage with our neighbours and the wider world with the task of responding to climate breakdown, the task not just of our era but of our species.
As Caroline Lucas writes today: "This hardest of Brexit deals, for which there was no mandate – the first in history that increases barriers and costs rather than decreases them – is one that cuts British jobs, sidelines Britain's service sector, undermines hard-won protections for the environment, workers' rights and consumers, and turns Kent into a diesel-stained monument to hubris and political myopia."
"And what of Global Britain? We will no longer be able to use our position as one of the EU's most influential member states to persuade others to fight poverty, maximise global action against climate change and international terrorism, or contain Iran's nuclear ambitions. Our international policy is rudderless, and our overseas aid budget has been holed beneath the waterline, inflicting serious damage to our global reputation. On top of that, we're condemned to living in a poorer, more unequal, more isolated Britain. With the UK about to chair the G7, and host the critical UN climate summit in 2021, we should have spent recent years building bridges with our friends and allies. But this government has chosen instead to burn them. It's hard to imagine a more deliberate act of diplomatic and economic self-harm."
2021 must be the year in which we reject this fantasy of the far-right and regain a vision of the collective against their vision of national isolation and the hyper-individualism. Scottish independence has become a challenge for socio-ecological reconstruction and restoration.