Little Richard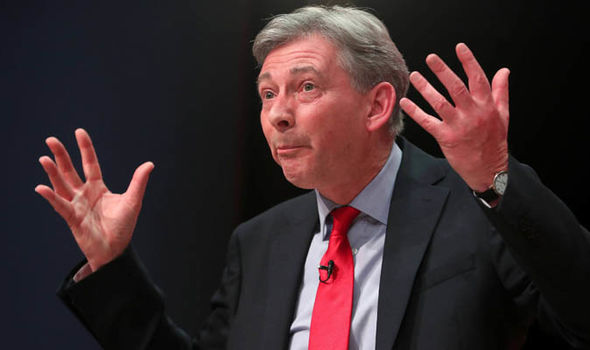 As the news broke of Richard Leonard's resignation on Thursday afternoon BBC Radio Scotland valiantly tried to respond. In a moment that would make you wince the presenter John Beattie asked his political correspondent: "So, who was he?" The question goes to the heart of his problem, a complete inability to make an impression, to handle the media, to project ideas or to develop a profile. While the problem was compounded by Labour's policy black-hole and fatally undermined by their constitutional position, it was also exacerbated by Leonard's lack of spark and his comedic liability to discern what policies were and weren't devolved.
Even his resignation letter was a bit vague, suggesting that his departure was somehow something to do with the virus:
"Both governments have mishandled its response to Covid, with devastating consequences not least in our care homes. It is essential now that we have an accelerated vaccine roll out – 24 hours a day, 7 days a week – to ensure that the most vulnerable and frontline workers are protected against Covid, and that the general population is given greater protection as quickly as possible after that. I have thought long and hard over the Christmas period about what this crisis means, and the approach Scottish Labour takes to help tackle it. I have also considered what the speculation about my leadership does to our ability to get Labour's message across. This has become a distraction."
"I have come to the conclusion it is in the best interests of the party that I step aside as leader of Scottish Labour with immediate effect. This was not an easy decision, but after three years I feel it is the right one for me and for the party."
Leonard came across as a decent man, but one promoted above his abilities into a vicious and dysfunctional organisation. Neil Findlay MSP – from the left of the party reflects ('How not to save Scottish Labour'):
"People who have spent three years repeatedly undermining, briefing against, and openly attacking the Scottish leader Richard Leonard finally won their war of attrition, and he resigned. In the last three years I have sat in dozens of private meetings of Labour MSPs, during which these cowards would send out anonymous tweets and text message accounts of what was being discussed to their pet journalists to run negative stories. I have watched as one of them ran their own media operation through which a journalist on their payroll openly and repeatedly wrote newspaper articles attacking Leonard, Corbyn, and anything or anyone attached to them. I have seen people with a level of self-entitlement you only get from a private education use everything in their box of tricks to grind down those whose only crime was to try and change the Scottish Labour Party for the better."
The specific accusation is that Leonard's resignation was not a spontaneous personal choice but an internal coup facilitated by Jackie Baillie, Angela Rayner, Jackie Baillie, and Ian Murray met with wealthy peers and labour donors. It was made clear that no money would be donated unless Leonard was removed and Anas Sarwar installed as leader and once this was relayed to Starmer he asked Leonard to stand down. If true it does everything to reinforce the idea of Scottish Labour as an adjunct to UK Labour, and a body beholden to big donors rather than ordinary members. It also represents a victory for the right of the party and those wedded closely to the Union.
If the pundits frame Leonard's failure as being a Corbyn man in a post Corbyn Labour Party, or the consequences of the Labour Party knifing him in the front Scaramucci style, this is only part of the story. The deluge of fabulously wrong 'hot-takes' from the commentariat reinforced that the 'left' and the media class are completely at sea about Scottish politics and the national question.
Labour peer and ex-Blair-era cabinet member Andrew Adonis came out arguing that: "The best leader of the Labour Party in Scotland would be Gordon Brown." He followed up saying that: "A good indication that Gordon Brown would be a great leader of the Labour Party in Scotland is that the SNP seem to hate the idea so much. Just look at their vitriol & personal abuse in my timeline when I suggested it Gordon would be a brilliant First Minister of Scotland."
Adonis was joined by George Eaton, editor of the New Statesman saying: "
Given how high the stakes are, there's surely a case for Gordon Brown becoming Scottish Labour leader.
"
"… speak to Scotland and to the tens of thousands who slipped from Labour to the SNP, because they thought the nationalists knew where they were going and Labour did not. But he would also speak for the Union, to the UK audience. He was not very popular among the English when in Downing Street: but he would be speaking from Scotland for the retention of a Union which polls show most English would prefer to have, even if they believe they cannot stand in the way of the will of the Scots."
Very little of this is true.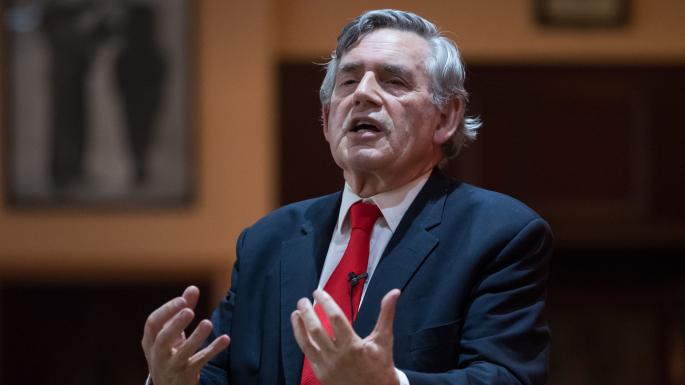 But it's a quaint idea that the time has come for a retired politician who has shown no real interest in the Scottish Parliament since its inception to step up, that he would, or that he would be successful.
Brown has long ago operated at arms length from the public, appearing fleetingly at stage-managed events surrounded by party colleagues and supporters. The idea that a fresh new energy would be born from a Brown leadership is jaw-dropping. The entire generation of Brown's Scottish Labour colleagues contained some impressive names, but none of them sought to run for office in Scotland. They were a generation who had instinctively known that political power rested at the heart of the British State. Returning to Scotland was something you did to visit the constituency, or the family. Westminster was what mattered and where you could advance your career.  The ambitious left for London. Scotland was the domestic space and the place you went on holidays or to go Munro-bagging. That's not really their fault, that view of the world was pretty pervasive (and not just in politics) up until the 90s.
That London-centric worldview was true of much of pre-devolution Britain and we are still extricating ourselves from a vision of being endlessly peripheral.
It's extremely unlikely that Brown will take charge. He's currently an outsider at 20/1 with Anas Sarwar hot favourite at 8/11. Unless Monica Lennon or Jackie Baillie have ambition and a plan, Sarwar is a shoe-in; dropped in to the chaos from on-high without a real plan of change or vision.
As Chris Deerin suggests in the New Statesman: "The party goes into May's Holyrood election in terrible shape. And it is an election that matters more than most, as a majority for the SNP would give it a mandate for a second independence referendum. Labour, which had once been the Union's bulwark in Scotland, now barely registers. Its repeated, confused shifting of position on whether to support a referendum has allowed the Tories to become the nation's main Unionist force, and also to push Labour into third place at the Scottish parliament, while the SNP has stolen its clothes on the centre left."
There's other factors than just the personal that make Scottish Labour's predicament dire. The most obvious is the constitutional question and Labour's complete inability to resolve it, oscillating between vague re-treads of a mythical Federalism, grandiose talk of UK-wide 'constitutional conventions', and occasional embracing of a hyper-Unionism, depending on who's emphasis holds sway at that moment. Everything is reactive and chosen for tactical opportunist advantage (take for example Labour's bizarre positioning on Trident).
Added to this Labour's entire Brexit stance is massively confused and indefensible.
As the commentator Will Hutton put it: "The position of the once proud Scottish Labour party is tragic. Keir Starmer's decision to embrace the unfolding debacle of Brexit means it has nothing to say in pro-EU Scotland. The resignation today of leader Richard Leonard changes nothing. Disaster in the May elections looms."
While it might seem there's some glee at all of this, there really isn't. While Labour's participation in Better Together was a terminal political event and their endless parade of leaders has made them a laughing stock, the reality is that Scotland needs far better opposition to hold the government to account and badly needs a strong left wing party to articulate radical ideas and confront the multiple social crises we face. Sadly the changes in personnel that we are about to see are unlikely to bring any of these things nearer.