Edinburgh Food Social + Classic Soda Bread
Many Voices Many Kitchens, a series of interviews with Food-in-Community groups, charities, CICs and initiatives, as well as a recipe sharing scheme, returns today with a bang as I chat with Steve Brown, Head of Food Education at Edinburgh Food Social. Also, Soda bread!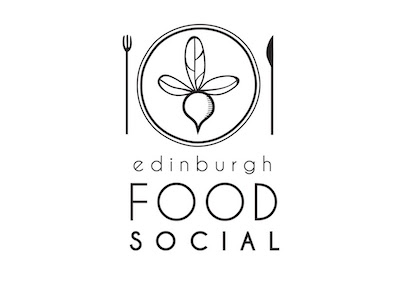 SWK: Could you describe what the Edinburgh Food Social is and how it came to be?
SB: We were founded in 2015 by Eleanor Cunningham of Edinburgh Larder, with the aim of teaching young people and communities about local, seasonal produce. We're a social enterprise and we work all over the city, while we also have a training kitchen in the Castlebrae area of Edinburgh.
SWK: What kind of services do you traditionally provide? Is it all education-focused?
SB: Everything we do we hope will have an educational slant, whether it's through our DIY dinner kits or our school visits! Food is such a wonderful tool as it can capture and inspire folk of any age and anchor so many subjects, from numeracy and literacy to history and language. Pre-pandemic we taught in schools, ran food truck projects and were also kicking off our Good Food Apprenticeship, which would offer those on special timetables and school leavers a programme of seasonal food inspiration opportunities including farm visits, chef masterclasses, work placements and more!
SWK: I'm also intrigued by your work with Edinburgh Gin! Could you tell me more about how that side of the Social came about?
SB: The gin really just plays a part in our much bigger retail offering that we're really proud of, which also includes fundraising delivered-dinners, meal kits, hampers and a range of produce made by young chefs we employ, many of whom have studied with us. We believe that it's hugely important that we supplement our funding with money that we earn for ourselves, which of course goes back to the social enterprise model that we're so proud of!
SWK: Where do you source your ingredients from?
SB: We're really proud to support as many local, artisanal suppliers as possible and as such we use produce from Belhaven Smokehouse, Peelham Farm, Twelve Triangles and Mossgiel Family Farm. We also use Edinburgh Community Food for our fruit and vegetables, which in turn supports their own social enterprise, which is great!
SWK: How have you found adapting to the COVID situation over 2020?
SB: It became really clear to us, quite quickly, that people were going to struggle. There's such little resilience in the food system and so much food and energy poverty in many of Edinburgh's communities. So we co-founded a coalition of individuals called Food for Good, and together we ended up cooking and distributing 65,000 meals to those in need, focusing on the three pillars of community, dignity and sustainability.
SWK: What are your hopes for the future?
SB: Along with our training kitchen in Castlebrae we're excited about the possibility of being part of Edinburgh Palette's Stanley Street project, which has incredible potential to be a hub for creativity and food education. In the meantime, we're looking to find some stability within our own educational and community food offerings, as well as supporting as many displaced chefs, young people and local suppliers as possible.
SWK: How can people support your work and activities?
SB: There are a number of ways for people to offer their support; you can buy any number of delicious things from our website (edinburghfoodsocial.org/shop) as well as donating or even volunteering with us!
—
Steve was kind enough to provide a recipe for a classic soda bread, which I can confirm is incredibly delicious!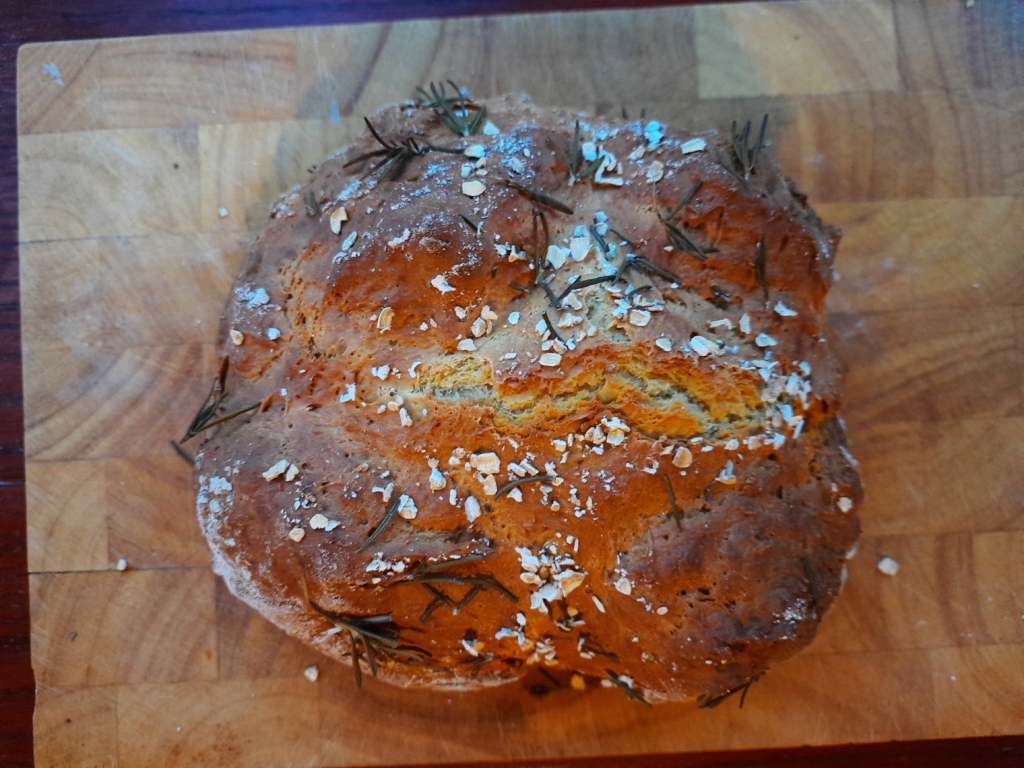 Classic Soda Bread (Makes 1 loaf, which won't last long!)
We love teaching people about bread and it doesn't get much simpler than this – local flour, organic yoghurt, salt and bicarb, and you have a loaf to enjoy with any number of things within an hour! There are many recipes for soda bread out there, this is ours:
400g plain flour (we use Mungoswells)
300-350g natural yoghurt, organic if possible
8g sea salt
1 tsp. Bicarbonate of soda
A scattering of oats
Optional Extras: grated apple, chopped thyme or rosemary, grated cheddar
Method
Preheat your oven to 210C
Pop the flour, salt and bicarb into a bowl and add enough yoghurt to achieve a sticky consistency.
Pop onto the bench and knead lightly, shaping the bread into a boule.
Use a sharp knife to create a deep cross in the loaf and scatter with oats.
Bake in the oven for 40 minutes (check it after 30 minutes) before turning over and giving it another 5-10 on its back until the loaf sounds hollow.
Take out of the oven, allow to rest for 10 minutes, slice and slather with salted butter.