Tackling Coronavirus via the Taiwan Model, or Boris Boosterism: the fabled and the flatulent in public policy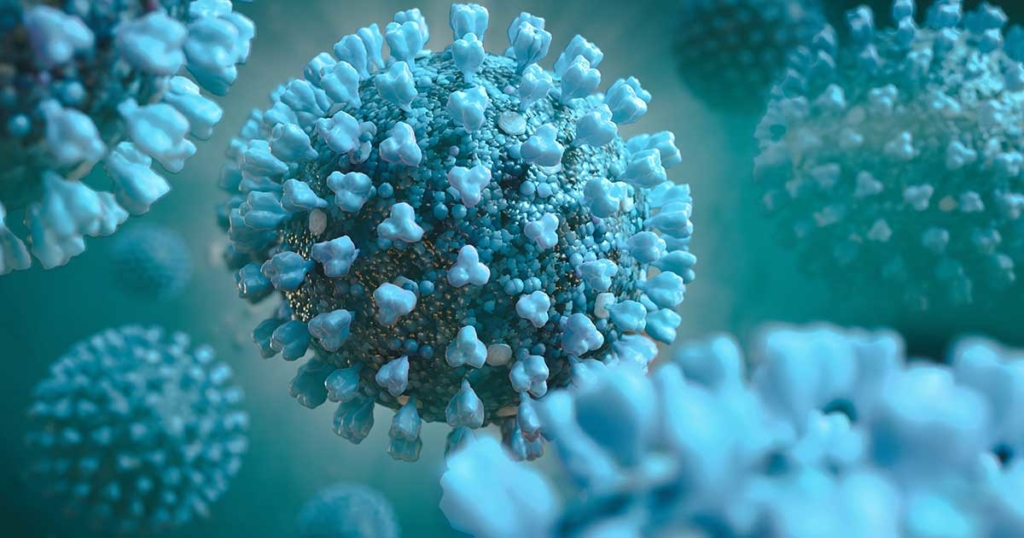 Taiwan is a Pacific island located approximately 100 miles off the south-east coast of China. The population of Taiwan as of 2019 was 23.6m. As of 11th January, 2021 the Taiwan Centers for Disease Control report that Taiwan has had 851 confirmed cases of Covid-19, and 7 (seven) deaths. The UK population in 2019 was 66.8m: confirmed total cases of Covid-19 are over 3.3m; and total deaths, with Covid-19 on the death certificate, over 89,000. The comparative statistics (even allowing for differences in measurement methodologies) speak for themselves.
There is even an admired 'Taiwan model' for pandemic management; successful, proved protocols and action for tackling Covid-19, implemented by Taiwan in South East Asia since an earlier SARS outbreak, in 2003. Taiwan has systematically been preparing for this pandemic, for seventeen years. Covid-19 did not come as a surprise to the Taiwanese, and they did not allow the demolition of the Public Health structure, or the decay of established Public Health resources built up for just such an eventuality, as the British Government wantonly carried out, 2010-2020. An act of political negligence carried out irresponsibly by a Conservative and a coalition government, in the name of austerity; and which has catastrophically undermined the economy, the health, the NHS and care services, and the security of the country itself in the process.
Taiwan closed its borders to China from late January, 2020 and when the virus switched to Europe, Taiwan closed its borders to European travel in March, 2020. Some very cautious lifting of restrictions occurred over the summer, but many restrictions on travel remained in place throughout. As of January, 2021 an idea of the rigour of the Taiwanese approach to border control may be elicited from the UK Government website advice on instructions to travellers to Taiwan, of the entry restrictions they will find on arrival. The link is here: https://www.gov.uk/foreign-travel-advice/taiwan/entry-requirements.  
The Taiwanese authorities have been executing policies similar to those that British Public Health professionals and social psychologists (like Sridhar, Pagel and Reicher among many others) in Britain have been begging is conducted here, but which the British Government have refused to bring in, until – at the very last – the alarming, fast spreading South African and Brazilian new variants of Covid appeared; and even then without a systematic or effective plan. Self-isolation, the British euphemism for quarantine in the UK is effectively a laissez-faire matter, left almost entirely at the discretion of the incoming traveller. For the avoidance of doubt, border control is a reserved matter; the Scottish Government can and do invent indirect methods to restrain travel, but it has no power over the critical factor – entry to Britain through the border access points (principally airports), and that is how Covid-19 arrived here; and continues to arrive here with British free market, laissez-faire self-isolation in operation.  
The British Government advice on Taiwan usefully provides the best, unbiased illustration of its own incompetence, by providing the rules the Taiwanese impose on travellers, for our own public education. It is a sobering experience, simply to read it. The results speak for themselves. For the British Government advice on Taiwan, which is an instruction leaflet how to execute self-isolation for incoming travellers, and unintentionally, even an outline of the 'bare bones' of pointers towards necessary, but not sufficient guidance for the close support network for your own population at home, when self-isolation is required there, see below: the matter is not left to the  discretion or resources of the individual traveller, but is a state responsibility; and by implication the Taiwanese entry requirements provide an example that speaks out against the catastrophic failure of Boris Johnson – without doubt the worst Prime Minister since Chamberlain – and his demonstrably failed government: 
From 1 January 2021, foreign nationals are not permitted to enter Taiwan. The local authorities have confirmed that resident visa holders, diplomats, business passengers with special entry permits and spouses and children of Taiwanese nationals will be exempt from this restriction. Please refer to your local Taipei Representative Office for further information regarding obtaining travel exemption permissions.
In addition, all direct passenger flights between Taiwan and the UK will be suspended. We encourage any passengers to contact their airline if they believe they may be impacted and to monitor advice provided by the local authorities.
Any passengers who arrived in Taiwan between 13 and 22 December 2020 who have spent time in the UK in the previous 14 days, will be contacted by Taiwan's CDC or the local health authority to take a COVID-19 test at the end of their quarantine period, or immediately if they have already left quarantine. There will be no charge for the test itself; however, those affected will need to pay for any related fees depending on their individual circumstances, including whether or not they are enrolled in Taiwan's National Health Insurance scheme.
Since 23 December 2020, all passengers arriving directly from the UK, or those who have been in the UK in the previous 14 days, are required to have a PCR test upon arrival in Taiwan. If the test result is negative, they are then required to complete their mandatory 14 day quarantine at a designated quarantine centre. A positive test will mean hospitalisation. This applies to all nationalities and is irrespective of the purpose of travel. Upon completion of this 14 day quarantine, all passengers are required to provide a negative COVID-19 test before they are allowed to leave quarantine. An additional 7 day self-health management period is then required.
The Taiwanese authorities have provided the following information about the quarantine centres:
Quarantine centres are designated locations selected by the Central Epidemic Command Centre (CECC). Designated locations include: Government owned facilities, student dorms and hotels. 
There are currently a total of 29 quarantine centres located across northern, central and southern Taiwan.
Upon arrival in Taiwan, transportation will be arranged by the Taiwan Centers for Disease Control (CDC).
Costs for travellers in the UK programme will be paid for by the Taiwan authorities.
All travellers in the UK programme will be transferred to a Quarantine Centre designated by the CECC, and will not be able to request a specific location or room.
Quarantine centres provide 3 meals per day. Meals will be delivered to people's rooms and consumed there.
You will not be allowed to leave your room or go into another individual's room during this period. In a case of an emergency, all individuals must follow the instructions provided by the quarantine centre.
In principle, only 1 person is allowed per room. For young children under the age of 12, and individuals who may require health and medical care, one family member would be allowed to stay in the same room with this individual, however, masks must be worn at all times. Requests for exemptions will be reviewed by the quarantine centre in question.
Relatives are not allowed to have physical contact with any individual during quarantine; however, they would be able to deliver packages to the individual by handing this to the reception staff at the quarantine centre. This would then be passed to the individual.
Due to safety concerns the following items are not accepted: fresh products including fruit and vegetables, high power-consuming electronic appliances and other dangerous items such as lighters and knifes. Alcohol consumption and smoking is prohibited in the quarantine centre.
Room facilities: All rooms are equipped with Wi-Fi, a kettle and a television."
It is remarkable that the proponents of 'take back control', of Brexit and of border control are so singularly incapable of controlling their own borders when there is a real and urgent need to control them; or more likely, they have simply and unconsciously revealed to the public that the government of Brexit has no interest in, and no intention to control its borders.