Today is Say A Gaelic Phrase Day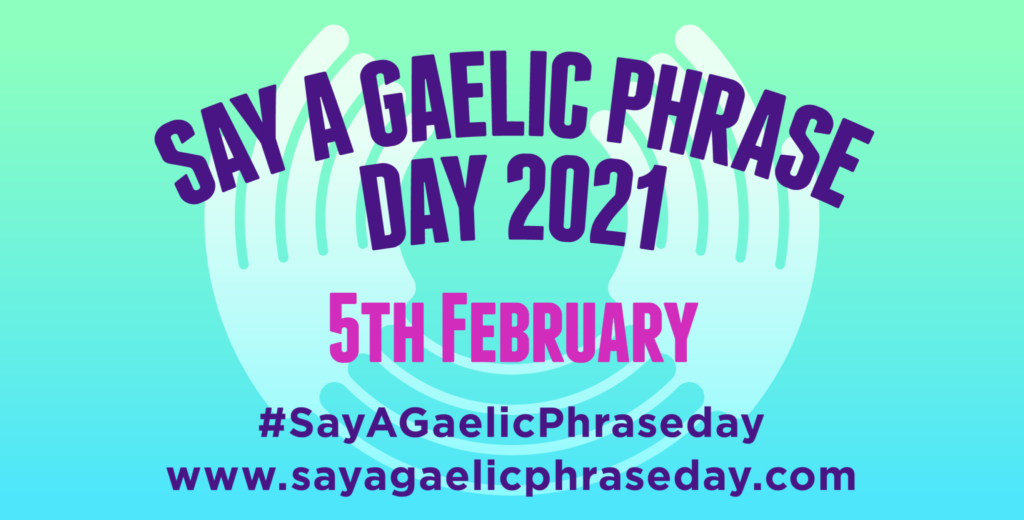 Today is #SayAGaelicPhraseday organised by Hands Up for Trad. It's aimed at people trying out their tentative learning. They say:
"Friday 5th February 2021 is the first ever Say A Gaelic Phrase Day. This is an new initiative, to encourage people to have a go at speaking Gaelic! Hands Up for Trad are asking folk to pick a Gaelic phrase from below (or make up your own one), learn how to say it (by listening to the audio file), make a video (on your phone, tablet or computer) and post it on social media using the hashtag #làbairtnagàidhlig or #sayagaelicphraseday. Simple as that!"
More details here: http://www.sayagaelicphraseday.com and across Twitter and Instagram.
Share with the hash tags: #sayagaelicphraseday #làbairtnagàidhlig #scotlandloveslanguages
So that's the challenge. Try out your gaelic and share.