Holyrood Election Polling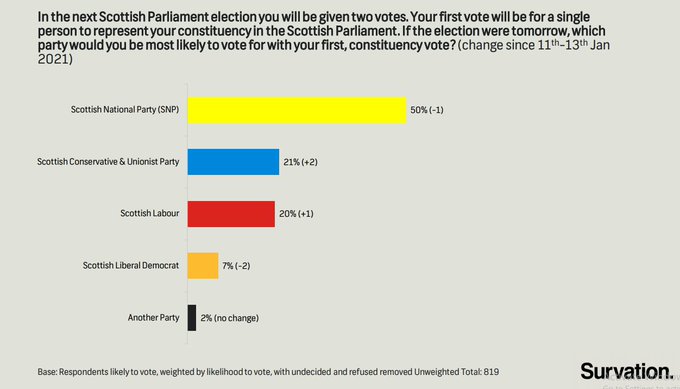 *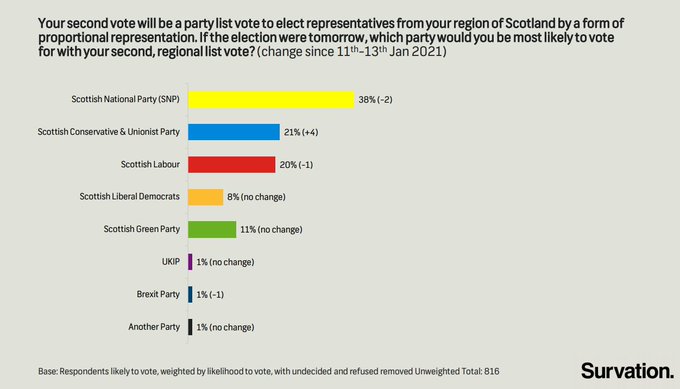 Despite the spin from the Record – and the surround sound attacks against the SNP and the First Minister – the Survation Polls out today are very good news for the SNP, but also for the Scottish Green Party.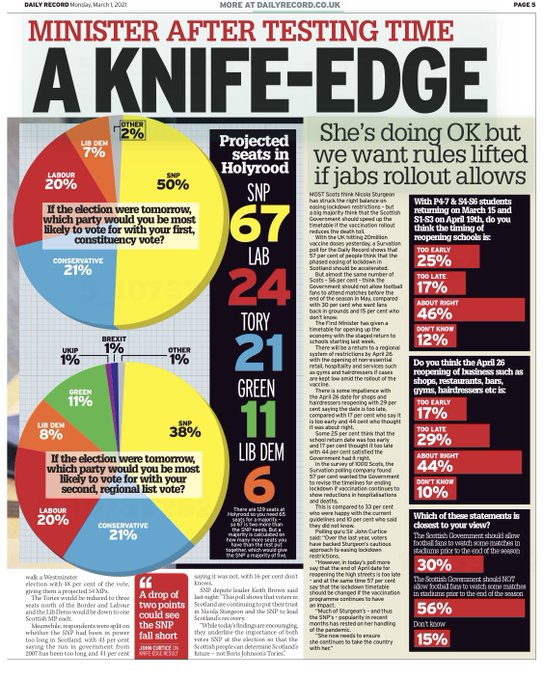 The combined seat total of 67 for the SNP and 11 for the Scottish Green Party give a built-in pro-indy majority of 27.
Given that the polling would also show the main party of the Union shunted into third place under their new leader, and the dramatic rise of the Greens to overtake the Liberal Democrats, who only recently held office, it's difficult not to analyse this as a fantastic endorsement of independence and further mandate for a referendum.
Would Willie Rennie and Douglas Ross survive such a result? Possibly only in the context of low aspiration and a lower talent pool.
The Record and other media are pre-spinning these results.
If, as seems almost certain the Greens and the SNP build into their manifestos a claim for a second referendum, this would be a resounding endorsement of that position and to spin it any other way is a deception.