Fred Deakin: Lemon Jelly and the Food Fight at the End of the World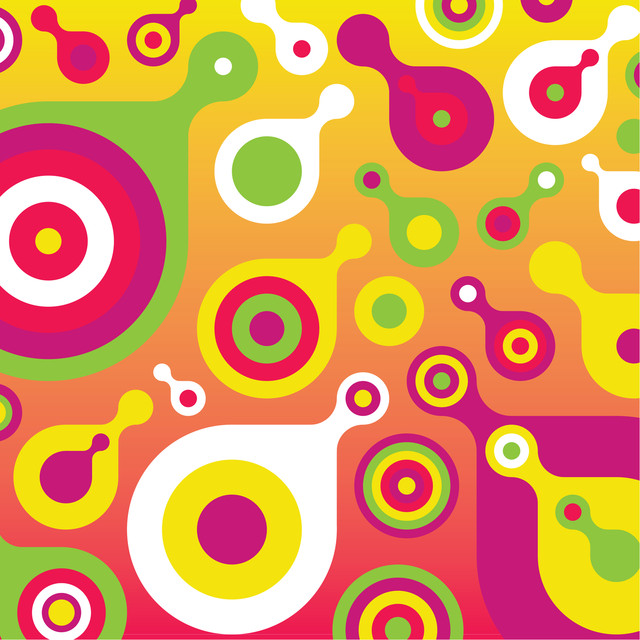 Lemon Jelly's Fred Deakin may look cherubic but he has presided over more chaos than many self-styled rock and roll hell raisers. Best known as one half of the Brit and Mercury-nominated Zeros electronic pop duo, Deakin is also a trend-setting graphic designer known for his much imitated 'vector' style featuring ultra-bright cartoonlike images. His aesthetic seemed to encapsulate the optimism of those high tech but pre-apocalyptic times and Airside, the agency he set up with two friends in 1998 took off, picking up awards and blue chip clients like magnets with iron filings. By the time they finally shut up shop in 2012, the company had mushroomed and its designs are now considered iconic.
Meanwhile, the Jelly were demonstrating a similar facility for packaging the musical Zeitgeist. Their hooky digital lounge shared a fashionable post-party chilled groove with acts such as Air but with none of the Gallic pretension. Deakin and musical partner Nick Franglen, were given to staging kids' matinees, selling t-shirts as concert tickets and cheerfully indulging their kitschy sense of humour whenever they felt like it while selling loads of records. Naturally, they are beautifully packaged and have become collector's items.
As Deakin told Bella Caledonia, "I get bored easily: I don't like being po-faced or cool. You've got to plough your own furrow and for me that's where the joy is." He certainly seems happy. And that's just the highlights. The North Londoner's career feels like some kind of extended goal scoring scenario with a pleasantly neurosis free sexual undercurrent. So let's recap. Mischievous yet undeniably clean cut pop star. Ground-breaking maker of almost metaphysically vivid artwork. Successful entrepreneur. Charismatic and intelligent conversationalist framed with an attractive modesty. Not particularly chaotic sounding character, or even disorganised. Hardly the Lord of Misrule of our original thesis. Perhaps a taste for whimsy, even the harder edge of irony: only Lemon Jelly would deftly sample Edinburgh band Scars' post-punk classic Horrowshow and call it The Shouty Track.
Certainly a clue then. Anyone who went out clubbing in Edinburgh during the late Eighties and throughout the Nineties, already knows the answer. Deakin's easy going personality is absolutely sincere and this good humoured tolerance extends to the flamboyantly insane. A lifelong DJ and record obsessive, he began promoting clubs as a student in Edinburgh. Initially, his nights such as Blue at the sadly now vanished Gilded Balloon were fairly straightforward affairs, albeit impeccably trendy. Tiring of the scene's elitism, his next venture was genuinely innovative and characteristically ambitious. Thunderball featured pinball machines, comedy-themed live bands, game show skits and even a real TV show.
Building on the club's huge success, Deakin was destined to collaborate with a revolving cast of entertaining and increasingly eccentric characters. As a much younger man at a Marchmont house party, this Bella Caledonian once witnessed one of his circle walk into a smoky upstairs room, casually remove the sawn off plastic bottle before climbing on a dining chair and attempted to dive in, wedging his head and shoulders into the now vacated bucket of water in the process. Deakin is quick to confirm his affinity for exotic co-promoters. "Into the unknown! With a band of fellow hoodlums by my side. I love to be collaborative and innovate."
"My work often creates community and group transcendence: I'm a joy merchant. I'm always looking for how I can be the catalyst for moments of true magic – that's always elusive but definitely worth pursuing," he explains.
When Deakin teamed up with the legendary Murray McKean of Shavers Weekly and wristy late cut-fame, the pair hit upon a stroke of inspired lunacy. Misery was designed to be truly awful and it delivered. A typically depressing night featured McKean destroying a fridge in the middle of the dancefloor while Deakin span Max Bygraves' It's Your Birthday and DNA featuring Orville. The fridge began to vent Freon gas and the venue had to be (reluctantly by diehard Miserables) evacuated. Either predictably or incredibly according to your reading of the human condition, Misery was another big hit. Theoretically, the night should have never ended but the same team somehow survived to launch another, even more popular party called Going Places at the ABC Cinema on Lothian Road.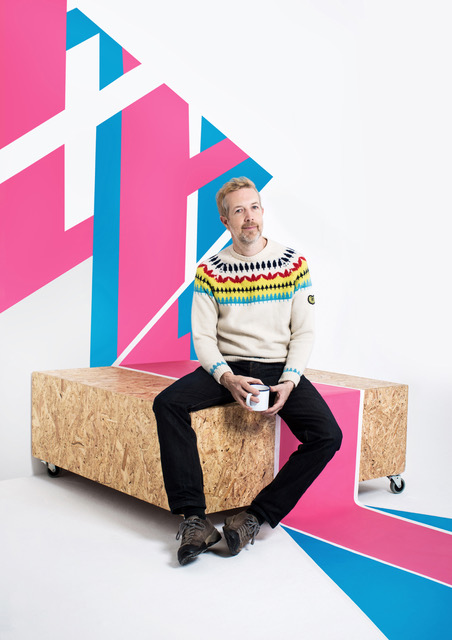 Returning to London to pursue his design career, Deakin continued to generate similar nightlife notoriety. Impotent Fury in London's hipster Valhalla Hoxton again exploited Deakin's trademark invention to good effect. The stridently theatrical environment including dressing up rooms and spin-the-musical genre-wheel tune selection was met with a mixture of bafflement, irritation and eventual Bacchanalia by the uber-hip East London crowd. It's rumoured that Charlie Brooker checked out the club and later based his Nathan Barley character on Deakin. Of course, if true it's a deeply unkind portrayal. Deakin is possibly a fashionable genius rather than the sociopathic fashion ninny of Brooker's hilarious satire. But you get the point.
It was inevitable he made a complicated and ambitious science fiction audio-visual concept album. I think even Mr Deakin himself would admit that The Lasters met with a somewhat mixed response on its release early last year but it spawned at least one undeniably majestic single in The End of the World, sung sweetly by ex-Ash person Charlotte Hatherly. A planned nationwide tour was cancelled after only a couple of dates amid mounting Covid paranoia. But if there's anything we know for sure about concept albums – what were Peter Gabriel et al getting at when they wrote The Lamb Lies Down On Broadway – it's that they are notoriously misunderstood. Not even Pete Townsend himself understood Lifehouse, his shelved follow up to the iconic Tommy.
Take the first ever rock opera for example. Rowdy r'n'b rebels The Pretty Things unveiled S.F. Sorrow in 1968 to an openly hostile critical reception with the usually spot on Lester Bangs branding the record "puerile". It was also too complex to reproduce easily in a live environment and contemporary performance was limited to a single disastrous show mimed to backing tapes at Covent Garden's Middle Earth club. These days the album is recognised as a psychedelic classic.
So now there's a feature length documentary film about the making of The Lasters with new visuals and remastered sound. Into The Darkness: Fred Deakin And The Lasters premieres free tonight at 8:30pm here.
As Leary nearly said, 'turn on, tune in and re-evaluate.' Let's hope that when Scotland secedes from Boris Johnson's Kovid Death Kamp after the May elections and we finally make good on the Auld Alliance as Macron gleefully ushers us into our future as a creative independent European powerhouse along Scandinavian lines, Fred Deakin decides to bring his record collection back North. "It's where I did my 10,000 hours in Scotland's clubs behind the decks. I spent my twenties there, I still have family there and to be honest it's calling me back for a while so let's see how it goes…"
If the world is ending, his playful sense of creative anarchy would be a bracingly surreal environment. And if it's not, it'll be down to people like him. Appropriate then, that he has the last word, a reflection on a visit to the Hacienda with a friend in the priesthood: "That music experienced together is truly transcendent! I think the church worked that one out a while ago but it gets remade anew by every generation and the Hacienda was the sound of my generation doing just that."