Billionaires will not rescue the world from Covid-19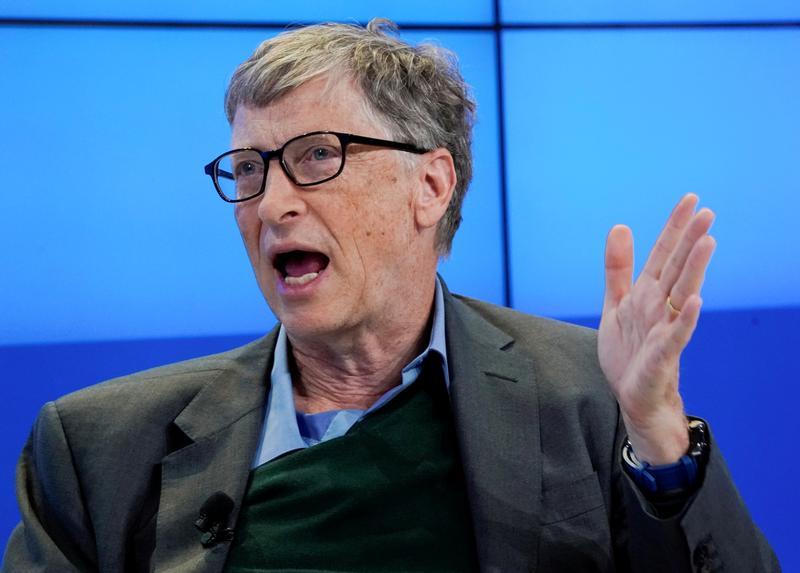 We are not safe until everyone is vaccinated against Covid-19. Altruistic arguments for everyone's safety dovetail with the scientific case: the virus is more likely to mutate the longer it takes until the last is vaccinated. Yet despite the remarkable roll-out across rich countries, hardly anyone in the Global South has been vaccinated. Universal access is limited by rich countries hoarding more than their populations need: sometimes ninefold. When Global South countries can access vaccines they are often overcharged. Only one in ten people in 70 impoverished nations are predicted to be vaccinated in 2021. This means everyone will not be safe for a long time.
It seems great that billionaires are backing the Covax vaccine scheme that aims to vaccinate 2.3 billion doses in 2021 across the Global South. It appears we face a stark choice: Rich countries will either hoard the vaccines or Covax will distributed them evenly. Research shows how a universal vaccine roll-out prevents 61% of deaths, whereas if rich nations hoard the vaccine there are only 31% fewer deaths that no vaccine.
However, the question is who is delivering the message. The Bill & Melinda Gates Foundation commissioned scientists to model the scenarios, and they paid the Financial Times to print the argument. The Gates Foundation spends £millions sponsoring media content including in the Guardian, New York Times and Pulitzer Center. Three places that remake this argument. But corporate nationalism verses corporate internationalism is a false dilemma: a non-corporate approach is necessary.
What is Covax: what is wrong with it?
Covax is a global public private partnership [PPP] with declared aims to give equitable access to the Covid vaccine. Founded April 2020, it is co-led by the WHO; philanthropic organisations, Gavi and CEVI; alongside nations and other organisations. Both Gavi and CEVI (Coalition for Epidemic Preparedness Innovations) are philanthropic organisations, backed and run by billionaires, including Bill Gates. He both cheerleads and channels many other billionaire charity donations.
The Covax scheme is better than nothing. But in 2021, it only aims to vaccinate 20% of the people in low-income countries. Whilst these countries – with limited resources – will try to make up the shortfall amidst a scarcity of vaccines. Not only are Covax's ambitions low, there are concerns they will not be met. Potential challenges include funding shortfalls, a lack of vaccines, and whether vaccines earmarked for Covax will pass clinical trials, according to Olivier Wouters et al. in the Lancet. Worst still, GAVI and CEPI – who are co-leading this operation – represent corporate interests.
CEPI was founded at Davos, 2017, aiming to eradicate diseases drug companies were not commercially interested in, such as Ebola. Today Ebola outbreaks continue in west Africa. In 2019, humanitarian organisation Médecins Sans Frontières (MSF) criticised CEPI for channelling public and private donations to drug companies, whilst CEPI allow the companies to profiteer, retaining property rights rather than sharing them to save more lives. No wonder perhaps, that alongside health experts, CEVI's governing body is littered with financiers and corporate lawyers. Even representatives from Pfizer and Johnson&Johnson – two of Covax's suppliers – sit on CEPI's Scientific Advisory Committee.
GAVI, founded in 2000, has similar corporate governance as CEPI, and has drawn similar ire. One issue is procuring expensive pneumonia vaccines when cheap alternatives were available. Katerini Storeng in a peer-reviewed paper, sets out how the 'Gates approach' of CEPI says it is strengthening health systems worldwide. But in reality its top-down business model circumvents local healthcare, weakening structures on the ground and creating dependency on this non-democratic provision. So despite their stated aims, including to resolve the problems of Big Pharma, CEVI and GAVI often back their corporate friends.
Broadly, pharmaceutical companies face criticisms for monopolising markets, overcharging for products and using patents to prevent others mass producing lifesaving drugs. For instance, drug companies are blamed for causing hundreds of thousands of preventable deaths from Aids related diseases in South Africa. There are too many incidents of how Big Pharma has put profits before lives to list here, many are catalogued by NGO Global Justice Now in their report: The horrible history of Big Pharma.
Based on Big Pharma and PPPs track records, it is not only a hypothetical concern that they will do the same again. Already big pharma companies, including Pfizer, have profiteered massively from Covid. Others are promising to either not profit – or at least keep prices low – until the pandemic is over. But it is not even that cynical to imagine massive price hikes once the Global North has eradicated the disease. Already big pharma companies stand accused of artificial rationing : meaning that they are not utilising all the available means to make vaccines, thus to inflate prices. Pharmaceutical business as usual will not make us all safe.
Open source for universal access
However, there are alternatives to the public-private partnership model.
The People's Vaccine Alliance is a network of global justice organisations, experts and leaders calling on rich countries to stop hoarding vaccines, and that drug companies should share all the intellectual know-how to enable mass production. An moral argument that is substantiated as public funding – not Big Pharma – predominantly funded Covid vaccine research and development.
It says a lot about the world that the World Trade Organisation, not the WHO, is a key battleground. South Africa and India have proposed to waiver all trade related intellectual property rights [TRIPs] for Covid vaccines. This demand of the People's Vaccine Alliance has support from another 160 nations, or about two-thirds at the WTO. Currently it is being blocked by high-income nations, including the UK, US and others, many of whom are hoarding vaccines.
The Serum Institute in India is one example of how through the Covax scheme, some intellectual property is being shared, but this sharing needs to be done on a far greater scale. The Associated Press has identified three drug factories – in Bangladesh, South Africa and Denmark – with the infrastructure to start mass producing generic vaccines straight away if there was a TRIPs waiver. In Dakar, Senegal, a yellow fever vaccine plant is being touted as somewhere else that could be easily converted to make generic Covid vaccines. Big Pharma upping vaccine production to their full capacity (without any artificial rationing), alongside an effort to appropriate other factories, would clearly give us a better chance to vaccinate everyone swiftly.
The model for open sourcing medical knowledge, without TRIPs, to save as many lives as possible already happens regularly. Half-yearly scientists share knowledge about the latest flu strains, a internationalist not-for profit collaboration from which the seasonal flu vaccines are created. Another example is virologist Jonas Salk, who created the polio vaccine in 1955. Asked whether he would copyright his life-saving research, he famously responded that would be like 'patenting the sun.' With similarities to the way that flu knowledge is open sourced, Costa Rica's President Carlos Alvarado encouraged the WHO to set up the COVID-19 Technology Access Pool. However, to date Big Pharma is not opting to join this voluntary scheme.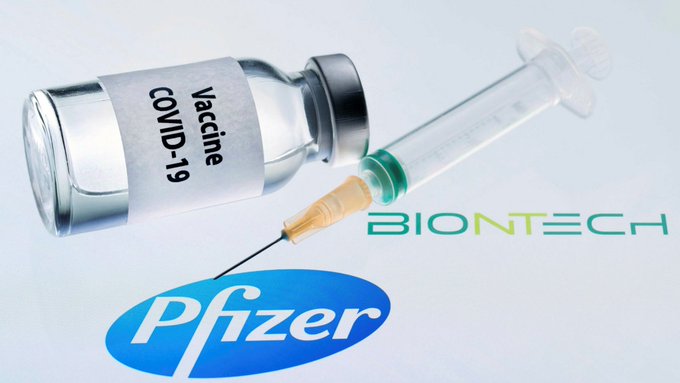 Ending sick narratives
Albert Bourla, Pfizer's chief executive has repeatedly claimed open-sourcing vaccines would be "dangerous", as it would disincentivise future vaccine research done by big pharma. This line is trotted out so regularly across corporate media many hold it as common sense. Yet in reality, public funding drove the creation of the Covid vaccines.
Against the catalogue of misdeeds, others are suggesting that the Covid-19 vaccine is a chance of "redemption" for Big Pharma. But what is redemptive about putting profits ahead of vaccinating everyone as soon as possible? There is even a credible case that the way Big Pharma dominates science slowed finding a vaccine. In 2016, Dr. Peter Hotez and his team was near to a vaccine for Sars-1, 80% similar to Covid-19. In a system of funding driven by market concerns he could not finish this research, which could have paved the way for a swifter Covid-19 cure. Something Hotez told U.S. Congress in March 2020.
Another way is imagining if scientists and doctors could collaborate on all the diseases out there, using public funding, rather than work in secret and spend so much time securing corporate investment, as happens now. We could put global philanthropy, who say that they are trying to tackle those unsolved diseases, out of business.
Putting billionaire charity out of business is not only rhetoric. Investigative journalist Tim Schwab sets out for the Nation how Gates multibillion investments often benefit directly from his philanthropy; that his charity is enabled by tax avoidance and how Gates has earned $28.5 billion through his foundation, 2015-20, whilst it donated $23.5 billion. Professor Rob Larson offers more collaborating evidence of how Bill gates philanthropy is a "racket" for Jacobin. He details how Bill Gates moved into his charity ventures after going through an antitrust court case looking at allegations Microsoft was monopolising the PC market. HIs charity ventures both removed the heat from the US Department of Justice, and turned his public image overnight from villain to hero.
So instead of allowing this questionable charity, countries should tax billionaires to replace any shortfalls. We could then use this money solely through the WHO and public healthcare systems that are transparent, democratic and accountable.
Underlying all this, even deeper issues are at stake. One is whether corporations can privatise knowledge for personal gains. Perhaps Bill Gates is on the same page as Big Pharma as Microsoft succeeded by monopolizing on computer developments made possible by public funding.
Gates and Microsoft co-founder, Paul Allen, started at Honeywell as programmers – a defense company bankrolled by the US taxpayer. They built their first operating system to work on the first home computer, whose designers had worked at the US Air Force Weapons Laboratory, in New Mexico. Microsoft would make trillions working alongside IBM, another military company sponsored by public money. More broadly, there would be no internet to capitalise on if it was not for public funding.
Are billionaires necessary?
In the late 20th Century the super-rich justified their existence on the notion of trickle-down, we all get richer as they get richest. Yet spiraling inequality shows this notion is as useful to economics as flat-earth theory is to geography.
This century, the way that crises are escalating and interconnected shows the system only works for the super-rich – from the climate crisis to finance, from food speculation to dire ecological destruction. The pandemic is both exasperating deadly inequalities, whilst corporate-led bio-diversity destruction has even made pandemics more likely, as diseases jump species in a world with less diverse and separated gene pools.
Billionaires struggle to justify themselves against multiple catastrophes from which they are enriched. This is an existential crisis in two senses. Their existence – as billionaires – threatens everyone and everything else's existence – as living things. So when people talk about Covid-19 as a chance for redemption for big pharma, on an even grander scale through Big Philanthropy the pandemic offers billionaires a means to show they have worth. But we need billionaires about as much as we need a deadly disease. We can extend the global cooperation, we can rely on the tireless work of scientists, we can respect and pay well nurses, healthcare workers and doctors, we can utilise the factories and pay people good money to create vaccines. But billionaires and their dangerous corporate ways will not rescue us from Covid.