Poly Styrene: I Am a Cliché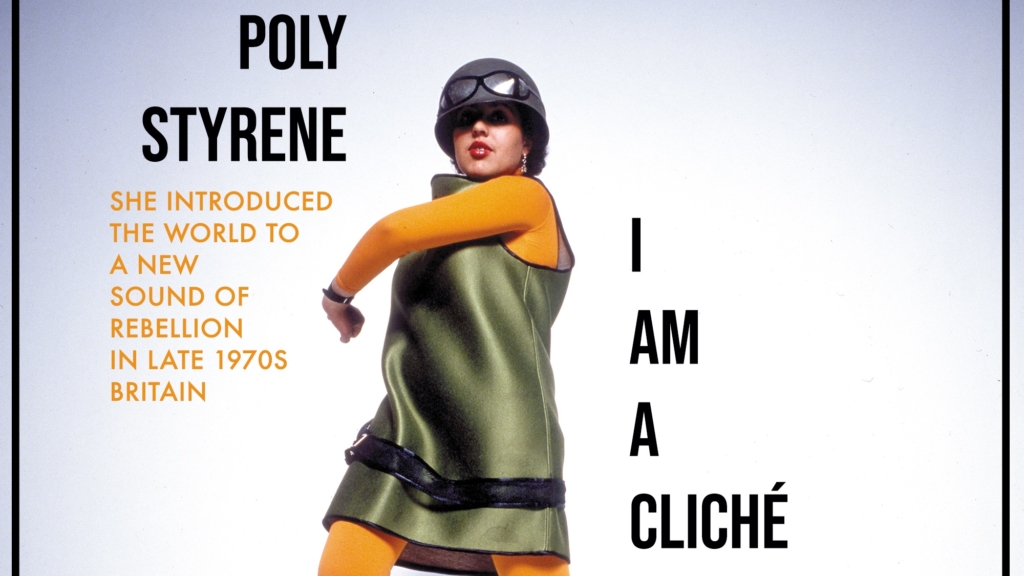 A Spring morning in 2021, sun shining, blue skies, back in time. Eyes closed. I'm listening to Poly Styrene's debut solo album, Translucence, wondering why a younger version of myself disliked this record so much when it first came out. Disliked is maybe too strong a word. It washed over me, left me unaffected. Not like the mighty X-Ray Spex.
1980 was one of those Ground Zero years in music history. A samey version of punk had disappeared up its own arse and the Seventies came to a glorious rocking close with The Clash masterpiece London Calling. Public Image Ltd took it upon themselves to pronounce that the decade of glam and punk was over as they fired one of the crucial opening salvos of the Eighties with their Metal Box. Music was getting unpredictable, adventurous and weird.
You'd tune into John Peel in the evenings wondering what you'd hear next. Pere Ubu, Wire, The Fall, The Slits, Throbbing Gristle, John Foxx's Ultravox! – these were my bands. They'd laid the foundations for what was to come. Experimental Krautrock-inspired synths, jazz-punk fusions, New York rap, discordant rackets, and new pop sensibilities, were the talk of every record shop. Futurist labels like Mute, Zoo and Fast lead the way. I was spending every last penny I had on records.
Translucence never stood a chance. The energetic socially-motivated dayglo pop of X-Ray Spex had given way to something softer and more introspective. Nah. Gave it a listen and went back to my X-Ray Spex records, ears tuned to the next wave of bizarre eclecticism, championed by my main man at Peel Towers.
Translucence, like Poly Styrene herself, was way before its time. The 12 songs are simply gorgeous: intelligent lyrics, fused with jazz and African rhythms. I'm in awe at the audacity of the art she created when the world of terminal hip wanted something else. The singer forged her own path, as always. It's taken me decades to catch up.
Like so many of my generation I idolised Poly Styrene. Poster on my teenage wall, the lot. Still got the original coloured vinyl X-Ray Spex singles, scratchy as they are. The bright amiable punk icon personified DIY culture. Her art, her clothes, her voice, the lyrics that spoke to us, her braces, the way she could smile shyly while sticking two fingers to convention and consumerism, all of it was mesmerising.
For all punk's anti-racist credentials it was essentially a white culture. Punks mixed with bass culture, for sure, but almost every punk singer was white. Poly Styrene, child of a Somalian father and a Scottish-Irish mother, was one of the few exceptions. She was the outsider's outsider.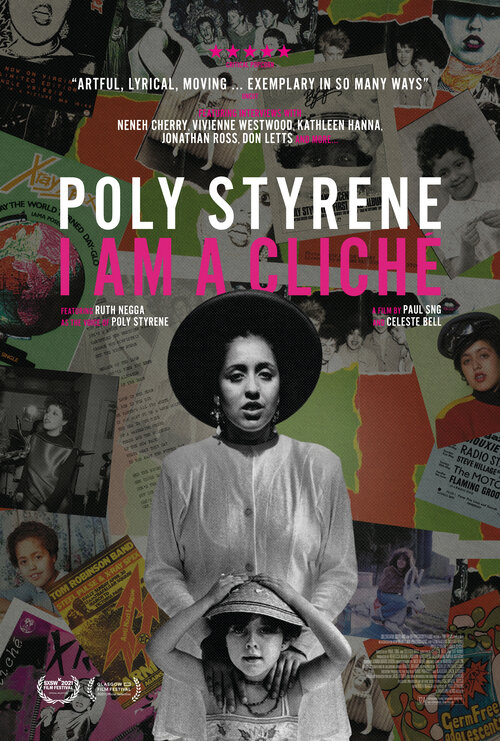 The much-anticipated documentary Poly Styrene: I Am a Cliché has just been released. That's why Translucence came to mind. The movie features a few songs from the album and mentions the record. And what a film it is. A moving tribute to a courageous, incredibly talented individual, whose life was anything but ordinary.
You can tell when a film is a labour of love. Directors Paul Sng and Celeste Bell (Poly Styrene's daughter) avoid the biopic-by-numbers formula. The small details matter more than the image and the fame. Celeste is caretaker to her mum's archive. She rummages around in it to tell the story of her mum's background as a mixed-race working class lass, brought up on a London estate. She shows us the artwork, scribbled poetry, and the journals. We watch her awkward early interviews, hear of the abuse she suffered, the unwanted adulation, her embrace of eastern religion, her psychic dislocation, her mental illness, her re-emergence, and her way too early death at the age of just 53. And the effect of all of this on her daughter.
This is as much Celeste's story as that of her mum. "Creative people don't always make the best parents," she reflects, somewhat understatedly. Fame and adulation rested heavily on Poly Styrene. Working class artists are rarely equipped to cope with either. The twin pressures bore down hard on both mother and daughter.
Yet despite all the obstacles Poly Styrene's life was vast and spanned continents, embracing ideas big enough to fill a galaxy. She inspired people, especially women. It is no surprise so many artists appear in the movie to praise and thank her. From Neneh Cherry, who tells us how it was Poly Styrene who first inspired her to sing, to Vivienne Westwood and Bikini Kill's Kathleen Hanna.
There's plenty of grainy live footage too, where her flame burnt so bright. X-Ray Spex, with their assault on the senses, wailing sax, still sound amazing, visionary and fresh, while many of their peers sound dated. There was never a front person like Poly Styrene.
I'm so glad this movie exists. Thank you, Paul Sng and Celeste Bell. Poly Styrene deserves such a lovingly-crafted testament. So do we. Try and see it.
Poly Styrene: I Am A Cliché is available online at BFI and various cinematic outlets.
See here: https://www.modernfilms.com/polystyrene