The Silent Spring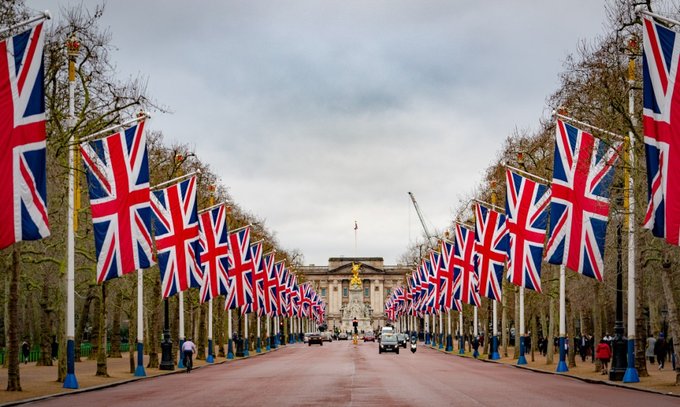 As Scotland heads to the polls – amid a political landscape that looks more like a Hieronymus Bosch tryptych than a Holyrood election – we got a vision this week of what sort of country we might want to be in Union with. Boris Johnson laid out his vision for 'Global Britain' in a wide-ranging programme.
What sort of country will we bound to?
Firstly it's one that thinks it's strategically essential to engage in massive nuclear re-armament.
As Serhii Plokhy has written, this is in effect ushering in 'a second nuclear age' – but this time in a more dangerous and unpredictable world than we were during the Cold War. Yes we are going back to a pre-Gorbachev era of proliferation and threat. Plokhy writes: "Boris Johnson's decision to increase the cap on British nuclear stockpiles by more than 40%, from 180 to 260 Trident nuclear warheads, might easily be interpreted as a manoeuvre inspired by domestic politics, rooted in the Conservative party's longstanding love affair with nuclear power and the recent politics of Brexit. But the decision has broader significance. It reflects the rapidly changing international nuclear environment, and will make it significantly worse."
Boris Johnson finally outlined his vision for Global Britain this week. Its unspoken strapline was 'Projecting Violence across the World'. The emptiness & desperation of post-Brexit Britain can be measured in megatons. The case for the Union is put, increasingly in militaristic terms:
💪 We are stronger and safer when we work together. 🏴󠁧󠁢󠁳󠁣󠁴󠁿 Scotland plays a vital role in the combined defence and security of the UK 🇬🇧. #IntegratedReview https://t.co/xQjiE6JuRe pic.twitter.com/sgqQzls0dA

— UK Government Scotland (@UKGovScotland) March 17, 2021
Further details of the plans for the military will be contained in an official paper to be published this week. That is expected to confirm further cuts in the British army to 72,500  – and heavy investments in pilotless killer drones.
An idea that was buried amid the spotlight on the massive nuclear expansion is a proposal to create a citizen's volunteer force – a "civilian reservist cadre" to work alongside the military in response to the future crises on the scale of the pandemic. These proposals feel like a dystopian mix of militarised high-tech with the ongoing all-pervasive militarisation of society.
Secondly we heard of plans to send asylum seekers to processing centers abroad as part of sweeping plan to overhaul the country's immigration system.
According to The Times, Britain's Home Office is considering a number of locations to house asylum seekers, including the British overseas territory of Gibraltar, as well as the Isle of Man. Offshore 'hulks' and detention centres are being considered. Priti Patel is planning is expected to publish details of her department's immigration overhaul next week. This follows a pattern of leaking a plan in advance, let the full horror of it sink in then release the details shortly after. Part of that plan is expected to include a consultation on changing the law to allow asylum seekers to have their cases processed from third countries.
The idea dates back to October last year when the English Channel saw a handful of people attempting crossings and the tabloids went into frenzy and Nigel Farage started taking to the seas.
A source close to the Home Office told the media that the prime minister's chief adviser, Dominic Cummings, had become "obsessed with the Channel crossings" in the weeks before documents on the implications of the idea were produced in mid-September.
"He's annoyed that it's always in the press and he thinks it goes down really badly with the red wall voters, which it does," the source said. "And he wants to deal with it. And he thinks these quite extreme ways would be totally fine with red wall voters, which it probably is."
The chief executive of Refugee Action, Stephen Hale, said: "The government's speculative plans to round up human beings and confine them to prison boats or camps on remote islands are inhumane and morally bankrupt … Britain is better than this [not sure about that – Ed]. We need a fair and effective asylum system, based on compassion, safety, and the rule of law."
Andy Hewett, head of advocacy at the Refugee Council, said: "The Australian model has shown that offshore detention leads to catastrophic outcomes, including high levels of self-harm and mental illness. It's an immoral and inhumane policy."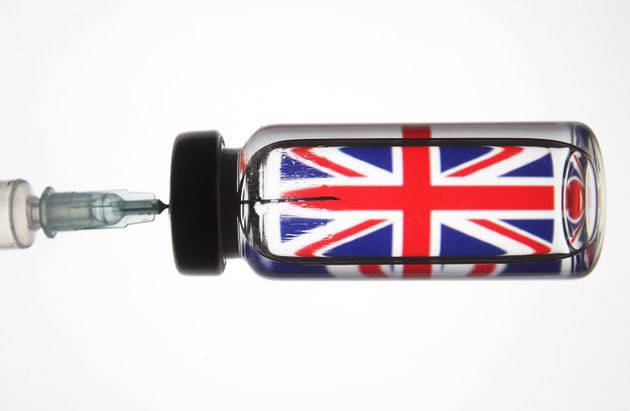 Third the Home Secretary rolled out her Police, Crime, Sentencing and Courts Bill. Some of the most repressive authoritarian legislation in decades enjoyed a safe passage through the House of Commons with mild opposition from the milque toast Labour Party and not a single Tory MP opposing it. The bill is intended to – literally – silence people.
The bill will boost the power at the disposal of the police to use on so-called static protests; this could include start and finish times, alongside "maximum noise limits".
That will enable officers to impose conditions on protests where "noise causes a significant disruption to the running of an organisation" – and could see protests banned from taking place around Parliament.
In a statement, the Good Law Project – described the measures as "disproportionate", adding that they risked "undermining the freedom of assembly and association protected under the European Convention on Human Rights and the Human Rights Act."
The not-for-profit group continued: "The bill as it stands would give sweeping new powers to the police to restrict peaceful protests – including by giving them the powers to set conditions on the duration of protests, set maximum noise levels, and put restrictions on where protests can take place.
"As it seems to us, the very purpose of the right to protest is to enable people to register their profound unhappiness or strength of feeling in a way which compels the state to respond. To legislate so that right cannot have any impact is to legislate it out of meaningful existence."
The legislation applies only in England and Wales, but that is no reason for Scots not to oppose it and to think very hard about our increasingly authoritarian neighbour.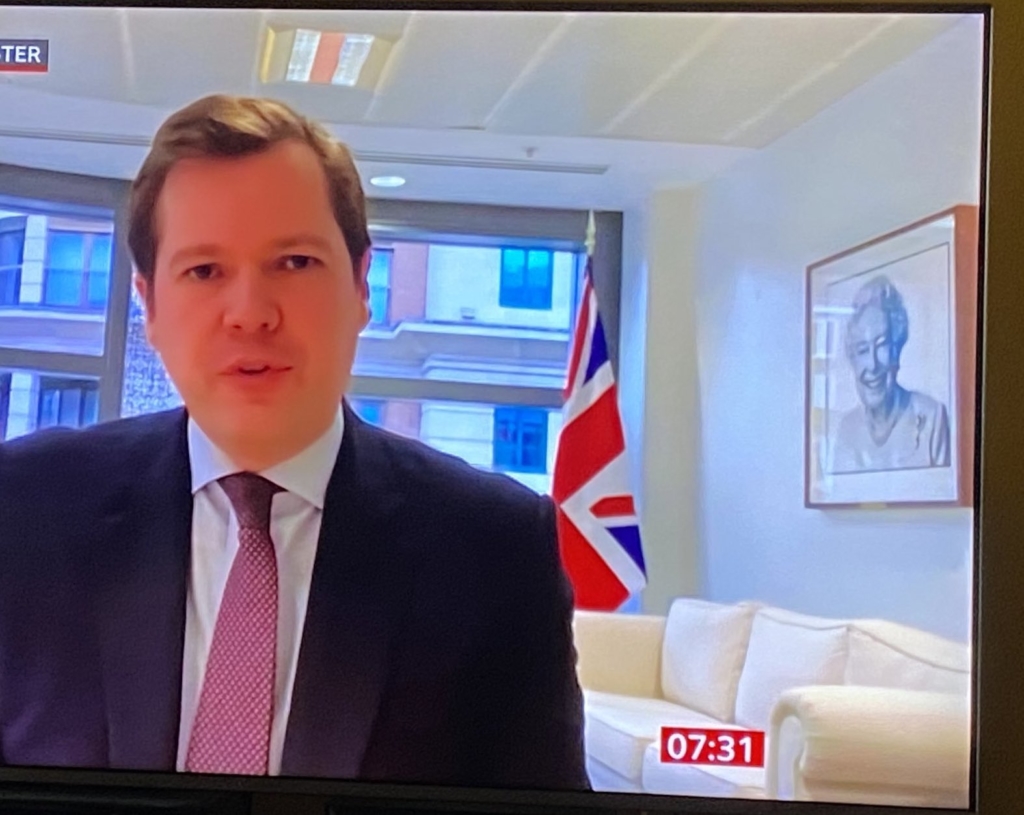 As Unionists like to remind us "there is no border". And certainly as we have seen with the Spycops scandal – and policing of protests such as the G8 Summit, the line between (secret) police on one side of the border and the other is meaningless.
If the vision rolled out this week for the UK is one that is authoritarian to its own people and beyond cruel and inhumane to people seeking safety from war and hunger, it is also one in which we are increasingly armed to the teeth with excessive megatons of nuclear warheads.
If like me you might be blinking in the Springtime sun and thinking: shouldn't the priority be rebuilding our economy, our society and our culture that has been (and will be further) profoundly changed by the pandemic?
But there's another aspect to this grim prospectus being laid out before us. The government have briefed and leaked various journalists that the motivation behind the Police, Crime, Sentencing and Courts Bill was Extinction Rebellion and Black Lives Matter.
Think about that.
The government have created a bespoke piece of legislation to silence people protesting about racism and our climate crisis. It's 2021 and that's the State We're In.
As David Pratt (co-author of Climate Code Red: The case for emergency action (Scribe 2008). His recent reports include Recount: It's time to "Do the math" again; Climate Reality Check and Antarctic Tipping Points for a Multi-metre Sea-level Rise) this week wrote:
"The Breakthough Briefing Note on "Carbon budgets for 1.5 & 2°C",  released March 2, explores some of the myths and realities about the Paris Agreement targets and the associated carbon budgets, and what it would really take to achieve them."
The main findings are:
IPCC carbon budgets underestimate current and future warming, omit important climate system feedback mechanisms, and make dangerous assumptions about risk-management.
1.5°C of warming is likely by 2030 or earlier, a product of past emissions.
There is no carbon budget for the 1.5°C goal; such "budgets" rely on overshoot, with unrealistic reliance on speculative technologies.
The current level of greenhouse gases is enough for around 2°C of warming, or more.
2°C of warming is far from safe, and may trigger the "Hothouse Earth" scenario.
He writes that: "The problem is that carbon budgets, picked out of thin air by underestimating warming, using low climate sensitivity figures, making assumptions about technologies that don't exist in a functioning manner now, and similar sleights of hand, have become a foundation for mythologies about the Paris Agreement and excuses for delay."
In this year, the year of COP26 in Glasgow, the UK has decided that a number one priority is to criminalise peaceful protest around our dire climate predicament. In the year of the trial of the officer who killed George Floyd the British govt wants to clamp down and silence people protesting against racism and state violence. In the year of our attempt to claw our way out of the pandemic the British govt wants to spend billions on weapons of mass destruction. In a country disfigured by inequality, pockmarked by foodbanks and in which the people who have been ravaged by pandemic are the poorest and most vulnerable communities, the Conservatives vision for the future is grotesque.
Spring time should be a time for renewal and the return of light. Instead we are being ushered into the darkness. As we stand ready to vote we should vote with this vision of a British future in mind.