On Harry Cole, Doomsday and the new Hyper-Unionism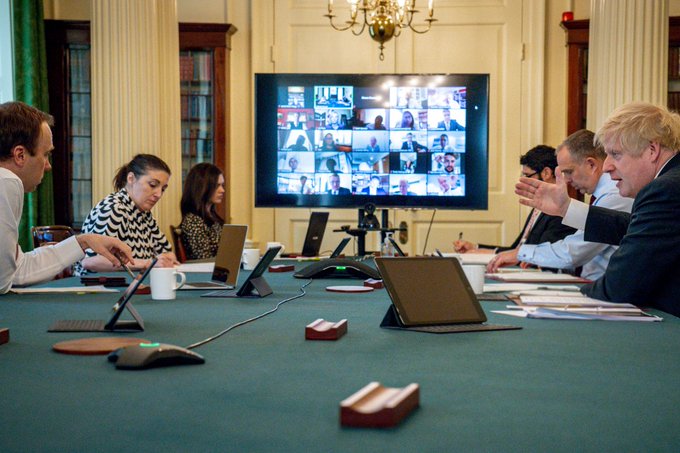 Harry Cole is the Political Editor of The Sun. In an 'exclusive' yesterday he revealed: "a major rift at top of govt last March over how to respond to the emerging pandemic – some in Cabinet think PM should have used sweeping civil contingencies powers to cut out Sturgeon".
The article "ONE YEAR ON: Boris Johnson was 'naive' to give Nicola Sturgeon pandemic powers, Cabinet colleagues claim" reveals much about client journalism but also the perspective from the Cabinet table and even in Cobra meetings.
It shows there are more extreme radical right wing elements within the Cabinet who are champing at the bit to assert authority, barely constrained by the more 'liberal' (sic) colleagues:
"The PM was urged by some ministers and aides not to use 1980s Public Health laws to respond – as Health matters are devolved meaning Edinburgh and Cardiff were given the chance to go their own way in response. Instead they wanted Mr Johnson to rely on the doomsday 2004 Civil Contingencies Act which gave Whitehall supreme authority for a "catastrophic emergency". Insiders say the issue was raised multiple times at Cobra and around the Cabinet table. At one tense early meeting it is understood Commons leader Jacob Rees-Mogg was particularly vocal at using the sweeping Act rather than writing a new law for Covid that sat alongside the 1984 Public Health Act."
Cole writes: "…insiders say they were blindsided by the fragmented response to the bug across the four nations of the United Kingdom. Scotland and Wales have been able to set their own lockdown measures and easing timetables as a result – at times creating tension with Westminster. The Scottish first minister has been openly critical of the UK government's response for England, infuriating Whitehall. Not only did the decision lead to confusing different rules for different parts of country, it also saw Nicola Sturgeon's poll ratings rocket. A former aide who has now left government told The Sun: "At the time I think everyone just assumed there would be a joined up response across the whole country and we didn't really think at the time it would splinter."
The perspective assumes a duty of uniformity and neatly puts the blame on the First Minister who is portrayed as a 'splitter' and an opportunist when in fact the Scottish Government were studious NOT to exploit the situation and arguably should have diverged much more sharply with Westminster's disastrous mishandling of the pandemic.
There's an ominous addendum: A Cabinet Minister said: "I have no doubt that it will be done differently next time. The PM knows that."
Next time?
It sounds very much like Rees-Mogg and his band wanted Johnson to rely on the doomsday 2004 Civil Contingencies Act which gave Whitehall supreme authority for a "catastrophic emergency" as a means to override devolution and exert Disaster Unionism (a close kin to Disaster Capitalism).
Ironically the only thing preventing this undermining of democracy was that it would have had to be renewed every 30 days by parliament and – as we well know – Johnson has an aversion to parliamentary scrutiny. So, in a cute way, one anti-democratic faction within the Cabinet undermined another anti-democratic faction.
As in the wider narrative Britain is positioned as both saviour and benefactor – but also – ultimately as destroyer.
As I said before the principles arguments for remaining in this Union now rotate through three phases:
You Don't Exist
We Love You
We May Destroy You
As Britain's post-Brexit vision sharpens and the Conservatives prepare for defeat at the elections these three phases may become two and the love-phase is increasingly replaced with a harsher message of: "we will give you some military jobs you ungrateful bastards".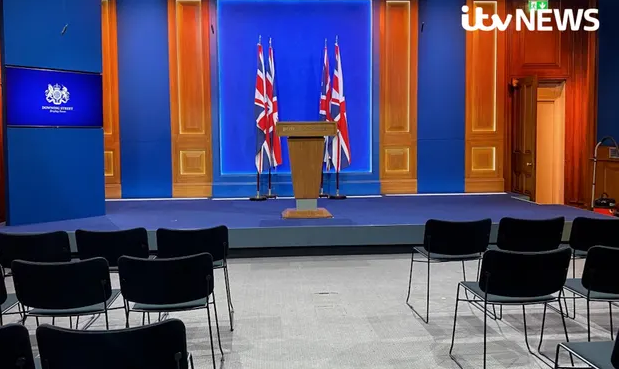 The increasingly embarrassing obsession with flags and symbols is a diminishing return in a country were these same symbols are reviled. The Conservative and Unionist obsession and reliance on these symbols is a sign of living in a hermetically-sealed loop – both culturally and politically – and will continue to cause them unseen damage.
As John Harris wrote this week: "Not since the far-off days of Tony Blair and Cool Britannia have we seen so much of the UK's national emblem. But now the mood is altogether more wearied and embattled. The flag's current prominence is partly the work of the government's new "union unit", and reflects a set of ideas recently labelled "hyper-unionism" – reducible to a last-ditch, often aggressive attempt to shore up the United Kingdom and the idea of a common British identity as the foundations of both continue to crumble."
He concludes:
"Shall we at last face the facts? Even if the institutions of the United Kingdom creak on unchanged or are somehow saved by a new federalism, as a meaningful political entity the UK is all but over. Independence is partly a state of mind, and for very different reasons, a large number of people in Scotland, Wales and England have got there already. So, aside from its use whenever the Olympics come round, the union jack may be beyond rescue – best left to the kind of opportunists who think they can use it as they please but fail to grasp the downsides."
Not only are the Conservative's engaged in a campaign based on a form of aversion therapy, using the Union Jack as a sort of optical foil to amplify their own ignorance and destroy their own political chances, but their strategic maneuvering is also hapless.
Doomsday
Despite the many glowing but premature obituaries for Sturgeon and for the prospects of the independence movement, the New Statesman today reports: New Scottish parliament forecast: SNP: 65 MSPs (+2) CON: 25 (-6) LAB: 23 (-1) LDEM: 6 (+1) GRN: 10 (+4) Chgs. w/ 2016 result 65 seats needed for a majority.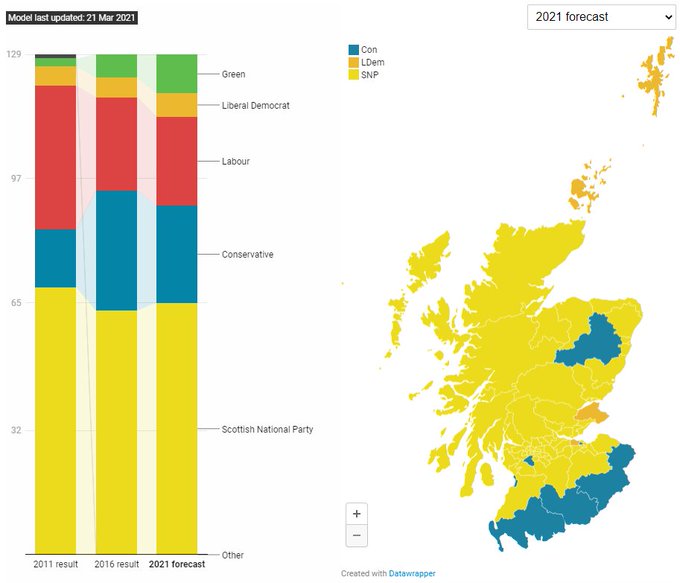 Both Labour and the Tories have made a massive strategic blunder. Sensing blood and with little other feasible policy options – they have framed the entire campaign on stopping Nicola Sturgeon to motivate their base vote. But by concentrating everything on leadership they have effectively concentrated minds on their weakest element. These polls show an SNP majority before the Hamilton report vindicated the FM. Not only that they show a pro-indy super-majority with the Scottish Green party of 75.
Of course the new Hyper-Unionism may continue in the face of massive defeat to repress democracy and deny a vote. We know that will increase support for independence and Johnson and Co at some point will face a pubic inquiry about their corona-corruption.
Is there hope for the Clown King and his Scottish colleagues?  Jamie Blackett ("a conservative and leader of All for Unity (the Alliance for Unity)") thinks the answer lies with a government of 'national unity' in Scotland:
"As the SNP's share of the vote slides in the wake of the Salmond Inquiry, thanks in part to the Spectator's persistence, we think we can win a pro-UK majority and enable an anti-nationalist administration – 'a government of national unity'. It's proving a hard sell to Tories and Labour alike. But no one thought Fianna Fail and Fine Gael's coalition, that denies Sinn Fein power, would ever be possible either. It relies on All For Unity winning enough seats to leaven the mix and George Galloway, Chairman of Scottish Labour before many current MSPs were born, being able to tell Labour, from a position well to the Left of them, that they must do the right thing and get into bed with the Tories rather than keep the separatists in power. "
This is a mirror of the new pro-indy parties – Action for Independence (AFI) – Reform Scotland and the ISP – also all claiming to unite and create broad alliances to game the system. We know none of this will happen and the much heralded storm never comes.
But Blackett's rhetoric – and the Spectator publishing him – is a sure sign of desperation as the election day looms and the time of reckoning beckons. Belief in the indefatigable St George is as quaint and curious as belief that projecting the Union Jack onto the retina of skeptical Scots is a worthwhile exercise in soft power. Hyper-Unionism will fail and may in failing return to fail again. There certainly seems to be no sign of an alternative plan amongst the sharpest minds at their disposal.
Lent is a period to remove toxic presences from your life – and we are now presented with a fateful opportunity to do just that – to remove the party that treats us with contempt from Scottish politics.