Saturday Night at the Howff with Ainsley Hamill, Becci Wallace and The Snuts
howff /haʊf/. A favourite meeting place or haunt, especially a pub.
The Howff is Bella's Boozer, your virtual lounge for the lockdown. Every weekend we bring you new releases and recommendations for your listening pleasure. This week we bring you a Clyde-built trio of great new tracks, with videos filmed on the streets of Glasgow, from The Snuts, Becci Wallace and Ainsley Hamill.
Ainsley Hamill's new album Not Just Ship Land is a glorious tribute to Govan. Produced by BBC composer Malcolm Lindsay, the album tells forgotten stories of people and places that deserve a voice, including Red Clydesiders Mary Barbour and Helen Crawfurd. The video that accompanies the title track takes us on a journey across the Clyde and deep into old Govan. You can find out more about Ainsley and hear more HERE
Becci Wallace has released a new single and video from her album Present Tense this week. Focus is a powerful and honest hip-hop ballad of insecurity and vulnerability, as seen through the eyes of Glasgow women and mothers. Click here to download Present Tense
The Snuts debut album W.L. was released yesterday. Its a brilliant collection of optimistic pop songs. The Howff bring you a hat trick of videos filmed in Glasgow with Somebody Loves You. This single from the album was released in support of Scottish Refugee Council, you can still donate and buy the single HERE
Go here to support our CROWDFUND APPEAL, or if you'd prefer you can pay us direct here:
Bank Transfer
You can make a one-off donation, or set up a monthly payment direct to our bank account. This shouldn't cost you or us anything.
Lloyds TSB
Sort Code: 876892
Account Number: 75945360
IBAN: GB68TSBS87689275945360
PayPal
Or, if you'd prefer you can donate by PayPal via the button below. You don't need a PayPal account to do this – there is an option for debit/credit cards too.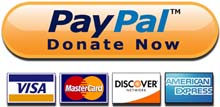 Go here to donate: https://www.crowdfunder.co.uk/backing-bella-2021