Empower the Migrants, Empower the Gig-Workers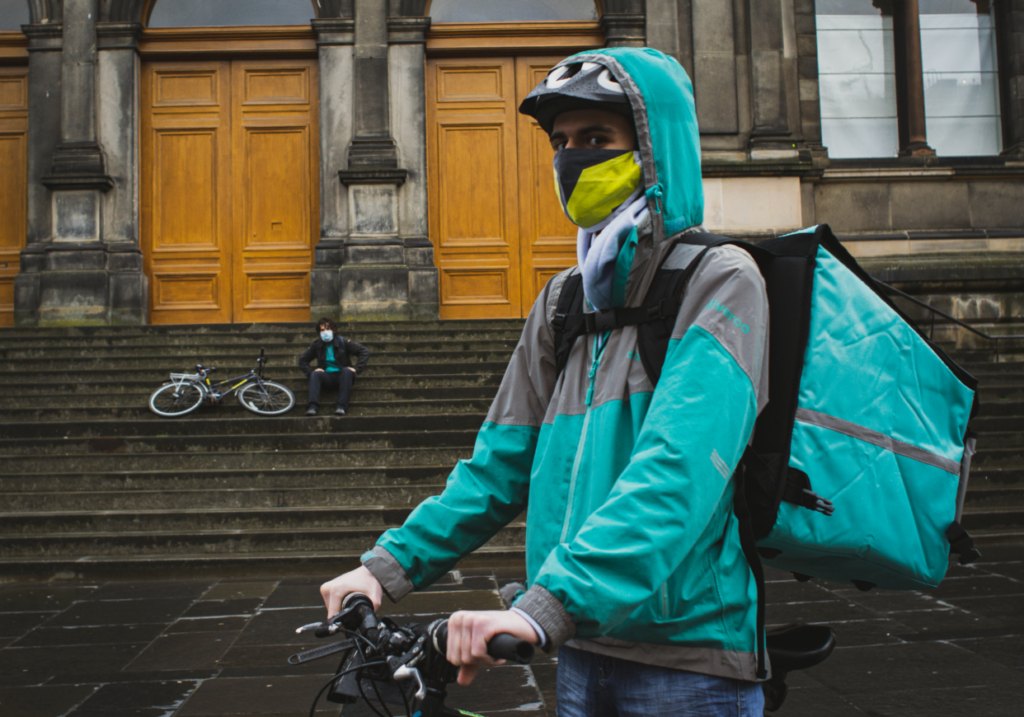 The Workers Observatory is working with migrant activist group Precaria on solidarity work in the city, drawing inspiration from Spanish organising traditions.
Edinburgh's economy is awash with jobs based on insecure contracts and conditions, and they are often done by migrant workers. Precaria, a brilliant group supporting migrants in the city, offers welfare advice, mental health support, legal services, and above all tools and support for migrants to push back against precarious work and life that Scotland's 'Inspiring Capital' has to offer.
Lessons from Spain for Gig Workers in Scotland
When the Workers Observatory met to talk about gig work and migrant work, and the obstacles to organising power at work, Precaria shared a wealth of insights from years of organising in Edinburgh. The meeting was also masterclass in some tools of Spanish union organising. In that culture, contracts are often not the end of the deal between workers and bosses. They are minimum conditions and standards, which workers are encouraged to improve through bargaining and negotiating. In the history of organising, precarious workers in Spain developed groups of trades or crafts, similar to what are called 'guilds', to set collective standards in cities and regions. More recently gig workers have been seeking to own their work, not working for profit-based companies but cooperatively.
What lessons can these provide in Scotland?
Empowering Migrants and Gig Workers
Gig workers in Edinburgh are often migrants, students, and marginalised workers who pass through the city and do not stay long enough to personally invest in building collective power. Meanwhile, unions are often not strong or popular enough for workers to get involved. Workers affected might find it easier to go to court, or name and shame bad bosses (like those who receive Precaria's 'poop award').
But however unpredictable and insecure gig work is – and there are lots of illustrations of what it is like – workers are often not keen to eradicate kinds of work that do help guarantee a basic income level. The challenge is not to avoid this work, but to improve it, and that is where things get tricky.
One of the challenges of gig work, and other kinds of precarious work, is that interaction between workers is hard, often impossible. However tough conditions are, the wages are necessary. It is even tougher for gig workers who have 'self-employment' status (though that might change soon after a recent Supreme Court judgment).
What can gig workers do now to overcome these problems – the lack of interaction, the lack of employment status, and the transience of workers? Workers can always do more to develop and assert their culture, through sharing knowledge, making connections, and creating imagery around their own working identity. These are the elements of a culture change at work.
Parts of the change might happen organically, but the knowledge gap between bosses and workers – sometimes academics call it 'information asymmetry'– is a deliberate gap, a precarious gap, a gap common to all. Bridging the gap requires resources to overcome it, and it can only be done together.
This also involves developing collectives for all workers doing particular kinds of work, not just those who work for apps like Deliveroo or Uber. Many couriers deliver goods other than food. Many work for companies other than Deliveroo and other apps. Many couriers, who work on secure contracts, have experiences and expertise that they could share with app-based workers. Likewise, many private cap drivers work for cooperatives, rather than Uber. And carers, whether they work for private or third-sector providers, have interests in common.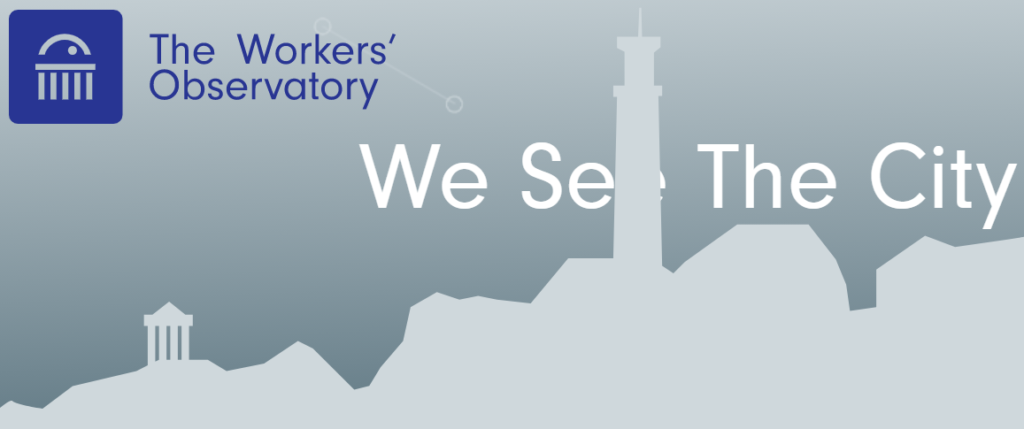 Establishing Guilds in Edinburgh?
If these groups can come together and assert their own demands for minimum standards for all couriers, cab drivers, and carers in the city, then a common identity can start to address the poor conditions of parts of the gig economy, overcome the problem that wages are driven down for all workers in the gig economy, and improve standards across the board. It will also be a way for locals and migrants to empower each other and build up solidarity, to overwhelm exploitative companies.
These are some of the initiatives that we are excited to take forward and to keep working on with Precaria and with any other groups or individual workers in Edinburgh. Behind the 'guilds' on our website are groups of workers developing these identities and demands, which will build on the leading work of Precaria, and the lessons they have shared from Spanish traditions, going forward.
Image credit: from workersobservatory.org