Canal Magnets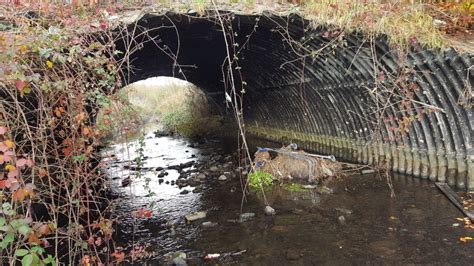 Thousands of Scottish youngsters to risk fines of up to £50,000 on Friday if they throw pocket magnets into canals.
With lockdown easing the Scottish canals authority have issued warnings that anybody throwing pocket magnets into canals risk fines of up to £50,000 a head if they don't apply for permission to work on an ancient monument. This authority is claiming that all canals are in fact ancient monuments and that every youngster involved in this heinous crime has to get written permission from government authorities (Historic Environment Scotland) or presumably they may end up having to force their parents to sell their houses, even if they don't own them.
(I am being 100% serious).
This new sport, which is now being undertaken by thousands of kids ( 7000 are registered on one site alone ) involves online buying a kit that includes a magnet, some rope and some gloves and lobbing it into the water, dragging it hither and yon until you catch something. Experts happily agree it can usually take hours to find anything and if you do it is usually a supermarket trolley or an old bike.
However dangers can develop. There have been reports of findings that have included a very rusty gun, possibly once cap firing, a tin can with a wire coming out of it ( which led the police to call the bomb squad ) and something mysterious run on batteries called a rabbit, which is beyond this writers understanding.
The most pressing danger is evidently that the magnet fishers may pull something out of the water and then leave it unsupervised on the bank perhaps causing a passer bye to have a nasty trip.
There is also, obviously ( see government statement below ) the very real danger that in throwing these toys into the water the kids may damage the canal. Aye right.
Faced with such potential catastrophises, which some may see as Darwinian, the canal authority has called up the 1979 act on the preservation of ancient monuments and says that fines of up to £50,000 may be implemented against these criminals.
An organisation that claims to represent the magnet fishers has now been formed and has been having discussions involving the canal authorities, the police and historic Scotland with a view to all the fishers perhaps working in controlled teams ( life jackets mandatory? ) so that the supermarket trolleys et al can be safely disposed of.
This organisation has now applied to the government for a letter so that they can supervise the magnet throwers, though at the time of writing they have yet to indicate that they have a reply, meanwhile Friday looms ever nearer. I imagine the poor police will be having to cancel all leave.
When did traditions of caveat emptor leave our legal system?
Sometimes I am glad to be old.