The Holyrood Election: think about how it works in football … it isn't rocket science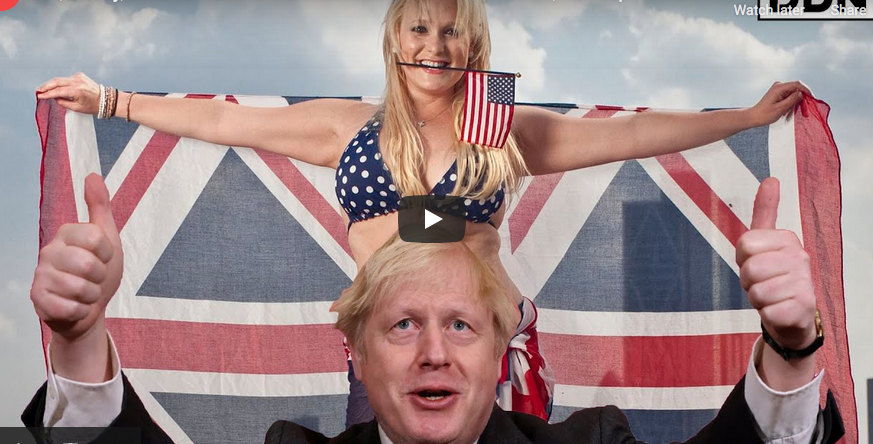 How does Boris Johnson keep his job? How do the Conservatives remain in power? The UK has suffered 127,597 deaths from Covid-19 (John Hopkins University, Covid-19 Dashboard, 22nd April, 2021); and in consequence the second highest cumulative excess death rate in Europe for 2020; second only to Bulgaria (BMJ 2021;372:n799; 23rd March, 2021). Ten years of Conservative government austerity has had a catastrophic impact on the UK's capacity to respond effectively to a pandemic, in spite of Britain being distinct in Europe as an island (like Taiwan, New Zealand and other island communities that have fared much, much better), naturally gifted with a capacity to control its borders more effectively than continental states. At the same time, Public Health resources in the UK were depleted by long-term austerity, as well as the NHS capacity to respond to an epidemic, in spite of clear warnings to Government that a pandemic was likely, and a clear demonstration in 2016 that the UK was ill-equipped to respond (Operation Cygnus). Instead of good government, there has been a failure to institute rigorous travel restrictions or properly supported quarantine regulations, while lockdowns have been erratically implemented in England; typified by being too slow to begin, or ended too early; and accompanied by confusing public messaging. The government, 'ex nihilo' created a new private sector Test and Trace operation (by-passing the highly competent public health services which possessed a long established, effective track record in managing epidemics and pandemics) purely for ideological reasons within Government, and created at a cost of £37Bn, an operation which has failed even to demonstrate it has produced any substantive benefits at all (see parliament.uk: 'COVID-19: Test, track and trace (part 1)', 10th March, 2021). Even the Conservative Party daily PR journal, the 'Daily Telegraph' went further in an article by Andrew Orlowski (3rd January, 2021), beginning with this comment: "NHS Test and Trace, with over £40bn spent or committed, is one of the most expensive public schemes ever undertaken, consuming as much money as the annual defence budget. Yet ministers were warned by leading epidemiologists that inefficiencies in the system would render it useless at inhibiting the spread of Covid 19 ….". The list of gratuitous, self-inflicted failure by this Conservative Government is endless.
We are now seeing unfold a long list of accusations and allegations of Conservative Government cronyism in the award of pandemic related contracts to friends or contacts of Party insiders or ministers for PPE supply (notably including the spectacular failure to provide usable products); or a fast-track system set-up for the 'chumocracy' to jump the queue for Government attention and response (this has now been taken to the High Court by the Good Law Project); or the multiple investigations of the disastrous Greensill Corporation, so heavily promoted by the Conservative ex-PM David Cameron. The current PM is now entangled over his alleged offer of tax breaks to Dyson for ventilators (another sorry tale of Government failure to manage procurement adequately, or with appropriate suppliers, that goes far beyond Dyson), that Dominic Grieve, a past Conservative Attorney General has said (BBC Newsnight, 21st April, 2021) that Boris Johnson cannot legally give any assurance that tax will not be paid, as that is a matter for the Inland Revenue Commissioners. Grieve also pointed out that Transparency International's recent highly critical report on Government contract awards has produced sufficient "doubt" to show that the concerns should be "a serious matter for the government". This bleak list of controversial issues and accusations of financial sleaze suggests there is a deep problem of decay of standards of governance in our country. In a well regulated, responsible polity, this government should not still be in office. It is both a failure and a disgrace.
Ironically, the most important reason for austerity given by the Conservative Government was the unsustainable nature of the National Debt, in the aftermath of the Financial Crash, 2007-8. Further borrowing could not go on, under any circumstances and the National Debt itself had to be reduced, whatever measure were required. Immediate austerity was not a choice, but a necessity. The budget deficit had to be eliminated, the National Debt significantly reduced. In consequence we had ten years of Conservative austerity. People suffered, poverty and deprivation increased. The Budget deficit, however was not eliminated; the National Debt was not reduced. It increased: enormously. The Government achieved nothing, and austerity seriously damaged economic recovery and living standards. It merely reinforced the gig economy, low wages and the constant, imminent threat of unemployment. What are the facts? The facts are the National Debt in 2010 was £1.2Trillion (ONS). In July 2019, before the effects of Covid-19 struck home, but after nine years of ruthless austerity the National Debt was, £1.82 Trillion (ONS); a very, very large increase – under the Conservatives, who clearly could not even run their own policy. In January, 2021 the National Debt was £2.11 Trillion (an increase of £1 Trillion over 2010). If our world has fallen apart, it is solely because of the pandemic; it has nothing whatsoever to do with the level of the National Debt. The National Debt was not the problem; the Government has proved only that the National Debt, throughout has been the resource that supplies the eternal, vital solution. The real problem over more than ten years, has been the Conservative Government itself, running our finances. In Scotland the Conservatives even had the hypocrisy openly to rely on the National Debt resource to claim Scotland needs the Union; since Scotland may only obtain funding through the intermediation (the gift) of the Conservative Government's exclusive access to the National Debt resources; which proves only that Scotland requires its own sovereignty to act in its own best interests. 
I propose that one important reason for success of this decadent form of Conservative Government politics may be defined in four words: First Past The Post (FPTP). FPTP does not apply to Holyrood elections, and this makes the dynamics of representative democracy very different in Westminster. Westminster is essentially a very selective form of Party democracy that makes the winning Party – the Party that controls the House of Commons (in Diceyean constitutional terms, with the absolute power of a Czar) – controls everything; 'Party' as a danger to democracy itself, is not given sufficient substantive conceptual academic attention for the deep and endemic negative effects Party politics has on the integrity of politics; at least insufficiently since David Hume shrewdly accused 'Party' as representing nothing more than "factionalism", but in current jargon this problem is often rendered as 'tribalism' (which does not do its insidious power in modern politics full justice); like Acton's observation on 'absolute power', 'Party' corrupts: period.
It isn't rocket science, therefore the causes of Conservatism's grip on power are relatively easily explained. In the 2019 General Election, the total registered electorate was 47.6m. The turnout was 67.3%. The Conservative Party won an 80 seat majority with 43.6 % of the vote (just under 14m votes). This means Boris Johnson and the new Conservative Government had total control over Parliament with the support of only 29% of the electorate. This is the essence of FPTP, and why the major political Parties cling to it like limpets; absolute control may be achieved through support of a very narrow constituency; the Conservative constituency is that produced by forty years of neoliberalism, the core vote of 'Thatcher's children'; by no means a majority of the population, but organised, purposeful and wholly self-interested. In the case of Conservatives in 2019 a weak Labour Party lost even its 'Red Wall' seats in the North of England. Even if the Labour Party was strong (which it isn't); the Conservatives may calculate that they can safely establish a Conservative majority in Parliament with between 30%-35% electoral support (14m-17m votes), depending on circumstances. This is the price of total control of Parliament. It is noticeable that the Conservatives have recently taken to a form of open 'pork barrel' politics, as a result. The Red Wall constituencies are being schooled to understand that the reward for Conservative support will be targeted, highly selective constituent public spending by the Conservative government. The latent corollary is that voting Labour is essentially a vote to be suddenly forgotten by a Conservative government. At least, the dangling, implicit promise is cheap for the Conservatives to make, or break.
Over the last forty years neoliberal ideology has ensured that the values of 'money' have become wholly the values of global business. The values of business have moved in to the values of politics, and we can see the results. The values of business and politics have become so arrogant and self-confident that, some years ago, they moved into football. Then, by over-reaching themselves (at the business prospect of replacing a club's real local fans, with a nebulous franchisable, movable feast of global fans who could be bought and sold, probably increasingly by untouchable surveillance capitalism, wherever the largest Return-On-Capital could be made, endlessly); the movers and shakers inadvertently and unexpectedly awoke the long sleeping fans to what was actually happening to them. It was all over in 72 hours. The fans discovered who they were, what power they had; and what they were really dealing with; a dangerously powerful but essentially fragile ideology. Unfortunately they do not wake up to how far they are already being manipulated by politics, by business, and by surveillance capitalism; on a much, much, much bigger scale – day-in-day-out, both night and day.