Confessions of a Caseworker – Life behind the scenes in Scottish Politics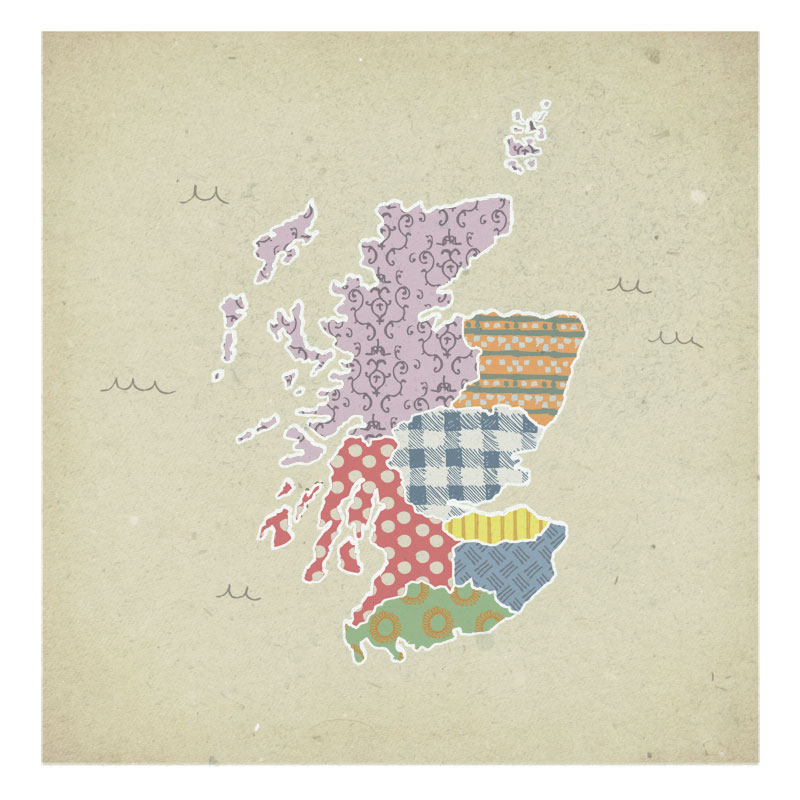 Wanted: One change of heart. Who are you? You're thinking of spoiling your ballot. You think all politicians are the same. You think the Scottish Parliament is corrupt, that your vote won't count. Who am I? One of the workers behind the scenes. A Caseworker for a truly wonderful individual. One of the many people in this country who cares about you, who is here for you, no matter what. And, like my boss, I happen to work in politics. At least, for now.
For the last six years, I have worked for a South Scotland MSP (SNP) whose heart is full, whose work is never done, whose empathy is boundless, and whose hands, like those of all Scottish MSP's, are tied by Westminster.  
These are my personal, not professional, opinions. I want to make them known, not as an employee of the Scottish Parliament, but as a person who has tried her best to help the many hundreds of people who have walked into my workplace at their wit's end due the draconian Tory policies that have torn their families in two, ruined their relationships, wrecked their health, left them without money, without homes, without support, without dignity, without dreams.  
My colleagues and I, past and present, have shed tears alongside them. Held their hands as they spoke about losing what little hope they had left. Closed the office blinds to give them the privacy they needed to break down in a safe space, stayed behind as long as we needed to until they felt better. We have visited their homes when they didn't have the strength to walk, spent hours on the phone with them until they felt safe enough to be alone again. We have stayed behind late to sort out places for them to live, people to speak to, refuges to retreat to, urgent GP appointments for those too weary with life to feel like they can go through another day of it.  
This isn't just the work of political staffers, but of the many charities and organisations who network with each other tirelessly on behalf of the weakest, poorest, most marginalised people in Scotland, to try to make what difference we can, given the restrictions we face as part of this unequal union. For us, politics isn't about personalities, point scoring or gimmicks. It's about hard work. About working with one arm tied behind your back, courtesy of Westminster.    
The South of Scotland is Tory territory. And the polls are telling me I may lose my job next week. I have blocked this out until today. And I have spent most of the day in tears. My eyes are stinging. My heart aches. My mind is numb at the thought that this might be the end of my career. My power to help people in need might come to an end in just a few days' time. And every day, I log-in to Twitter, to hear that our people are cynical, that our politicians are corrupt, our votes are wasted, our hearts are without hope. Trust is integral to my job. People come to us at their weakest, and they trust us to do our best for them. And we do. But God, it's hard to see so much needless suffering as a matter of course, no matter how good the outcomes we manage to achieve for them can be. 
 I have spent so much of my six years in politics utterly furious and sickened with Westminster policies. Seeing the real-life fallout, 5 days a week, year in, year out, of the human carnage the Tories in Westminster are leaving behind them. The bereaved, the homeless, the hungry, the suicidal, the dying, the dead. It never gets easier. There have been many days I have come home from work in tears. Some of rage, some of despair, at the nightmares people are being forced to live, through no fault of their own, NOT because of the SNP, NOT because of the First Minister or my absolutely wonderful boss, but SPECIFICALLY due to the cruel and dehumanising Tory austerity policies which we have ZERO control over. Because our hands are tied by Westminster. 
People trust us to help them through all this, and we do, not just because it's our jobs but because we care, desperately. That's as true of the MSP's I've met as it is of their Caseworkers. I can't imagine doing anything else for a living, and I don't ever want to because it's so important that we are here to fight for the people of South Scotland, with its Tory council, and all that comes with it.  
Discretion is important when you work for an MSP, and I have always kept quiet about what I do out of respect for the constituents we are trying to help. But I see people saying they have given up on what they believed in, in WHO they believed in, and I despair. And I can't keep quiet anymore.
I have learnt more about the inherent goodness of human beings through these six years working for an MSP than I ever thought possible, met the kindest people I have ever known. And next week, if the polls are right, and I pray that they aren't, I stand to lose my job, to lose my power to help these people. The thought of my boss losing his seat is utterly sickening to me, having seen how deeply he cares, how hard he works. It's easy to feel disillusioned with politics, to think that there's no hope, that the whole system is corrupt, that you might as well spoil your ballot. But I promise you it's not true. 
 Behind the office doors of your MSPs, we have seen thousands of people pulled out of the deepest holes of their lives. Holes they have been KICKED into by Westminster. And we have worked so hard to help them. Our souls have ached, our hearts have sank, our tears have run dry for them, and we have fought like all hell to help them. And it has paid off tenfold. And it has been worth it. But nothing is a given and we can't be complacent.  
 Caseworkers have to fight for their jobs come every election, so it's not a career you can stick at for long without a lot of belief in the person you work for, and a lot of hope for the people you serve. Tonight, I'll be out posting leaflets, and every night this week, if my legs hold out. Living in the long blue streak along the Border, we are fighting for every vote. If you live in South Scotland, you will know that your current list MSPs are longstanding supporters of your communities. They remember your names, your problems, your ambitions. They fight, come every election, for the right to serve you further. Their staff are skilled, trained, experienced members of the communities they serve. We care about you. We suffer with you. We ARE you, and we are here. Please don't give up on us just yet. We want, so badly, to keep on being able to help you. My heart is close to breaking today, but you can help heal it by sharing my message of hope:   
Wanted: One change of heart. Please apply within.