Dear Bella Caledonia
Dear Bella Caledonia.
Thank you for publishing Europe for Scotland's open letter to EU leaders. I'm happy to write this to people in Scotland to ask you all to join us and add your names.
We need a trans-European effort to defeat Trumpism, now personified on this side of the Atlantic by the Johnson government in London. You have the misfortune to be on the front line of this. It's also an opportunity to turn the tide.
No one can do this on their own.
We have taken the initiative as Europeans in solidarity with Scotland. The idea began in England when it became clear that a hard Brexit was on its way. It has been organised by a young Italian and German couple.
The aim is a civil society initiative that can become more than a protest. We hoped, optimistically, to reach 10,000 supporters by the election this Thursday. If so, and if there is a majority for independence in the new parliament, we thought there could be the basis for an ongoing campaign. Its aim: to persuade EU leaders to offer Scotland generous terms for re-joining in advance of any referendum.
After four days there are now 7,500 supporters of Europe for Scotland. Please join us and please ask someone you know to do the same, preferably a fellow European who lives anywhere in the world outside the UK.
In my experience of the Scottish left, which as readers of Bella you probably feel yourself to be part of, there is a scepticism about the EU that is justified and a belief that you don't need help from anyone to win independence, which is not. I'd like to address both.
We want to shift the narrative from Trumpite rhetoric of negativity, hostility and separation to positive and intelligent solidarity. And do so by challenging EU leaders to rise to the moment.
We are not naïve about the EU. When we contacted people close to Brussels about our initiative they talked about the accession process and the rules etc. Rules are good, in their place. They must not determine direction – or depoliticisation follows. Much of the EU has been about imposing depoliticisation, just like Blairism and its Cameron successor.
But not any longer. Neoliberalism has failed. Depoliticisation is no more. The EU can put the era of austerity behind it when it comes to accession, just as it has with the €750 billion solidarity fund. Scotland must not be treated like Croatia not only because it is counter-productive but because Scotland is unique – a nation that has been an EU member for 47 years taken out against its will.
So our call is a challenge to European leaders to step up – an important reason why we need your support in signing the appeal and asking others to.
Does Scotland need any such support? Isn't independence about self-determination, the purer the better? No it isn't. I reflect on Tom Nairn's pioneering debate about this question the introduction he asked me to write for the new edition of The Break-up of Britain just published by Verso.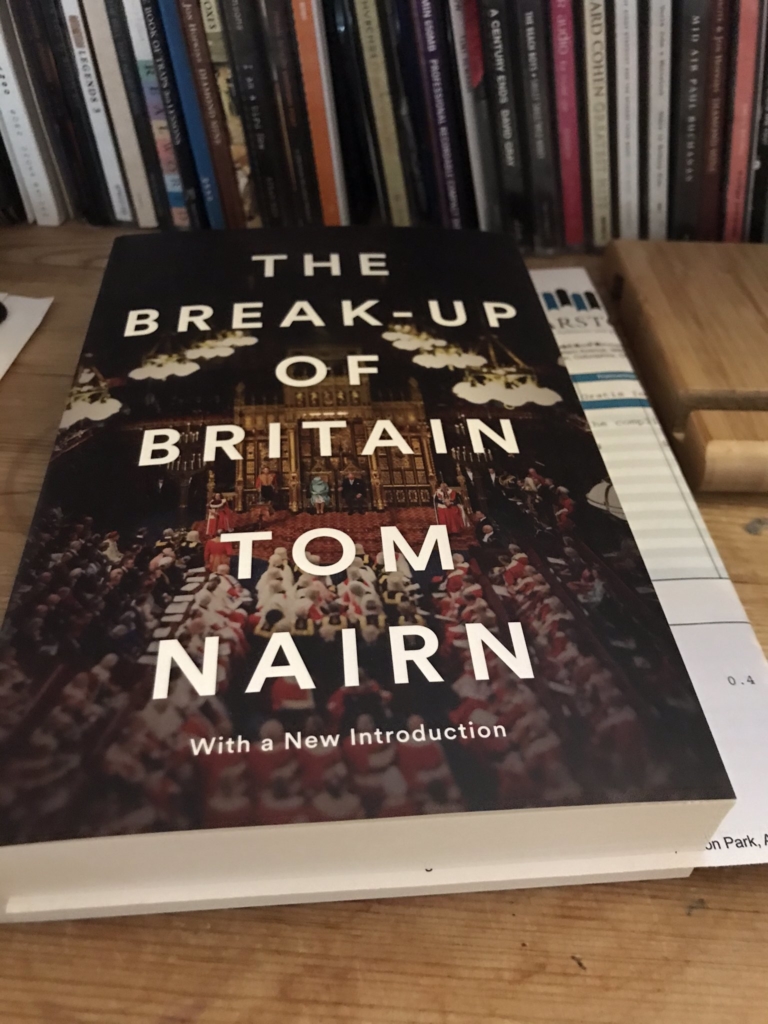 Independence is about having a relationship with the wider world, not leaving it. It is Brexitism and its Trumpite ideology of antagonism to neighbours and immigrants and freedom of movement that is about putting one's country "first" and boasting of exceptionalism.
In seeking initial signatures I was queried by a friend from southern Europe who said: "We supported the Irish when they fought for their independence. Where can I hear from the Scots? What are doing to demand our solidarity?" I answered that she could not want the Scots to take up an armed struggle. "No!", she replied, "But I do want to support people who raise the flag of their cause, show courage and call out to the world."
This is what we Europeans need and ask for. If indy becomes a dispute between two states, the larger will always win as it can set the terms. If Scotland is to break away from the confining antagonism of Westminster, then its independence needs to become an international and especially a European-wide expression of solidarity and collaboration.
It's hard for governments like the SNP's to appeal to the public, and anyway like all politicians they like 'message discipline'. But you won't win a national struggle especially one about joining a larger union if it is confined. Our campaign is about breaking the chains of mental confinement.
Together, then, we Europeans must defend ourselves from being drawn into the UK's disintegration led by England's frustrated leaders. Please join the call to inspire Europe's leaders to hold out a generous hand to Scotland and add your names.