Estate
How can artists respond (both practically and artistically) to the grim post-pandemic world and its aftermath? A glimpse of an answer might be about to arrive in Edinburgh's Muirhouse as Jimmy Cauty's new installation, ESTATE, looks set to be transported for a month long residency from the end of May and throughout June 2021. As a first response to the covid experience it is dark but also comic reflecting the absurdity of the contemporary moment. ESTATE  is a dystopian model village experience featuring four abandoned concrete tower blocks at 1:24 scale (approx 2 metres high) housed in a 40-foot shipping container. The tower blocks each serve a different function in the ESTATE and contain amusing scenes of mass social, economic and environmental devastation.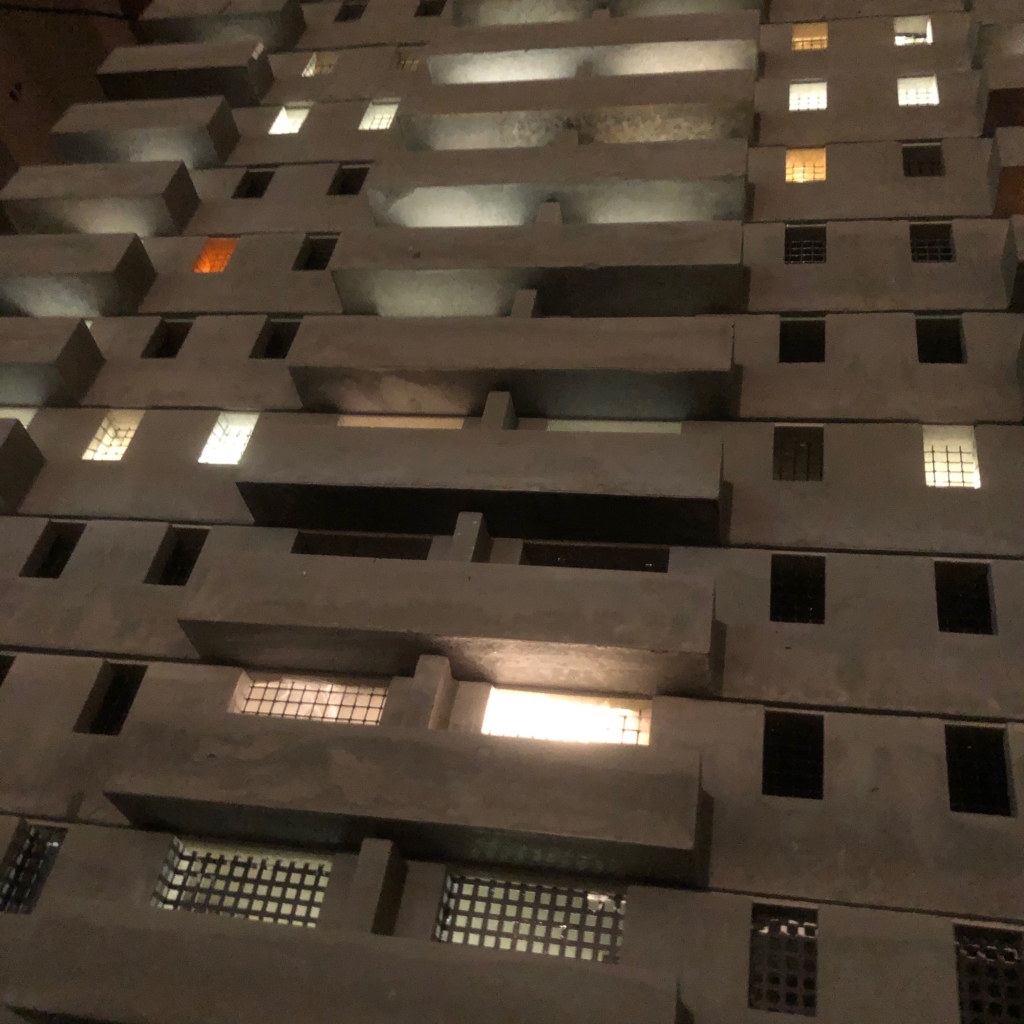 Jimmy Cauty has been a musician, record producer, artist, and now model village builder. He was a founding member of The JAMS, The Orb, and The KLF. The blurb tells us: "From experimental sonic weapons to anti Iraq War postage stamps to dystopian model villages, Cauty's work combines dissent, cultural subversion and gleeful levels of high humour. In 2013, Cauty completed The Aftermath Dislocation Principle, a vast 1:87 scale model landscape which has been looted, destroyed and is devoid of life other than 3000 model police attending the apocalyptic aftermath."
In 2015, the Aftermath Dislocation Principle was installed in Banksy's Dismaland in Weston Super Mare before being housed in a 40-foot shipping container and touring more than 35 sites of historical rioting and public dissent in the UK. ESTATE is the bastard offspring of the Aftermath Dislocation Principle updated for the post-pandemic urban hellscape. If bespoke outdoor installations point the way to how you put on events in a covid world – the content speaks to the haunted urban landscape dominated by surveillance, death and disfiguring inequality. Dark and small-scale-interactive it looks like exactly the sort of artwork needed for us all returning to the "new normal".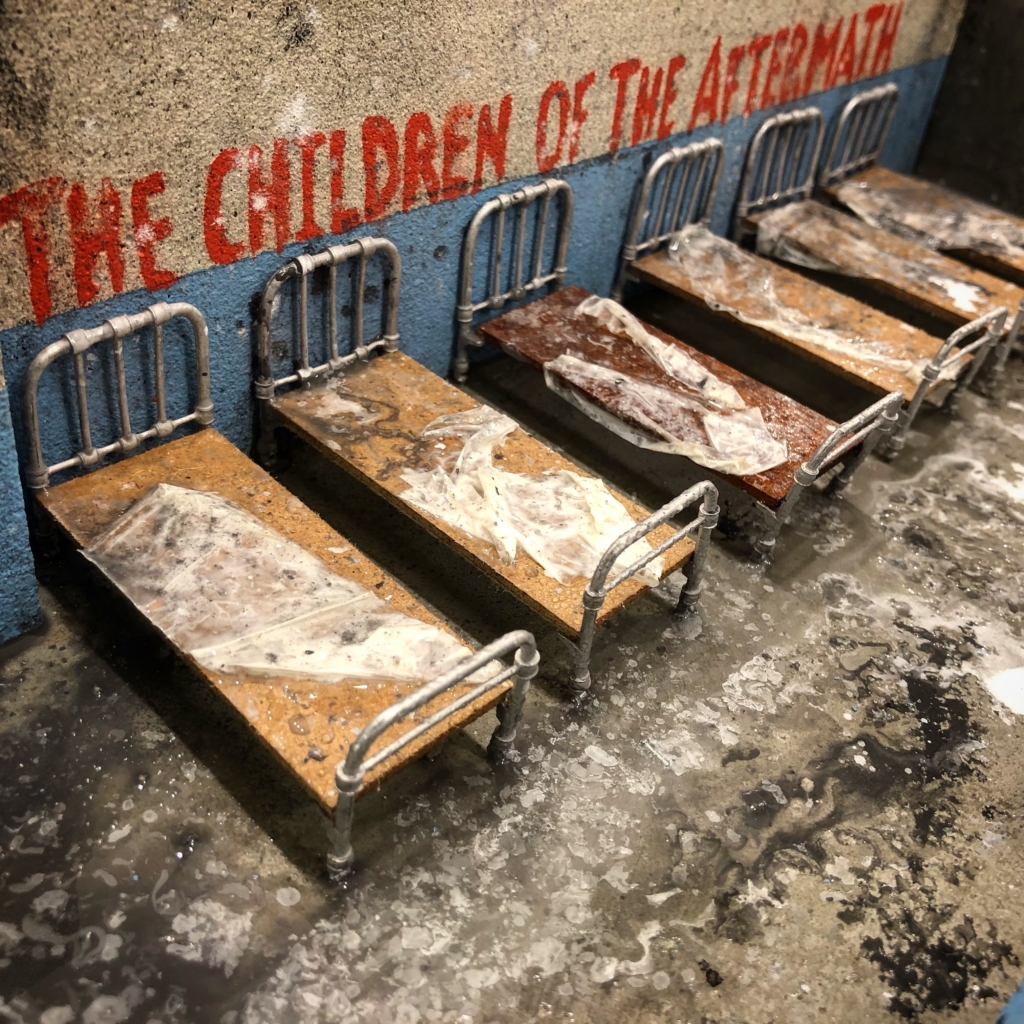 The whole Edinburgh project is the collaboration of three groups: hosted by the new collective the
Society of Spectacles
; it takes place at award-winning community owned venue North Edinburgh Arts; and is produced by L-13 Light Industrial Workshop.
A new publication will be produced by the Society of Spectacles to coincide with ESTATE. The publication will include new material by acclaimed Scottish writers Laura Hird (Nail and Other Stories (1997) and Born Free (1999) and Gordon Legge, who's first collection of stories, In Between Talking about the Football, was hailed by the New York Times as a 'cult classic'. The publication will be available during ESTATEEdinburgh and at www.societyofspectacles.co.uk.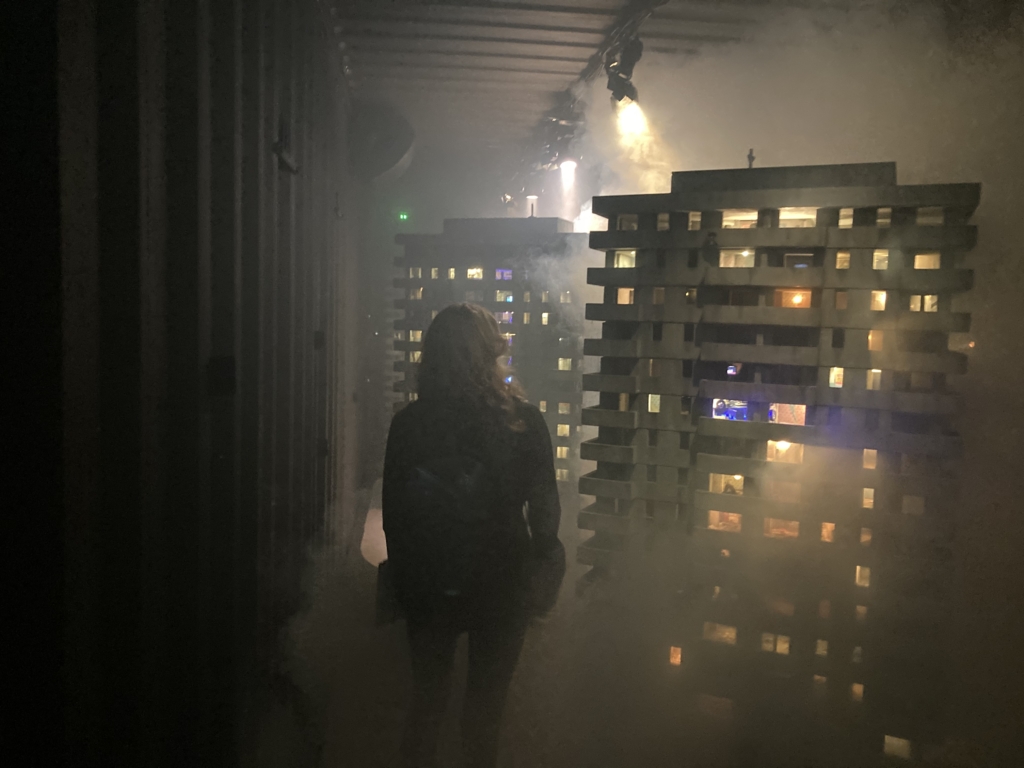 L-13 Light Industrial Workshop is a creative platform founded in 2003 by artist Steve Lowe, L-13 develop projects both ambitious and diminutive, publish books, make prints and other artwork editions, convert impractical artistic visions to reality, promote a playful polemical spirit to irritate, offend and delight. L-13 explores alternative viewpoints and radical strategies, never passively presenting art where more dynamic engagements can be implemented.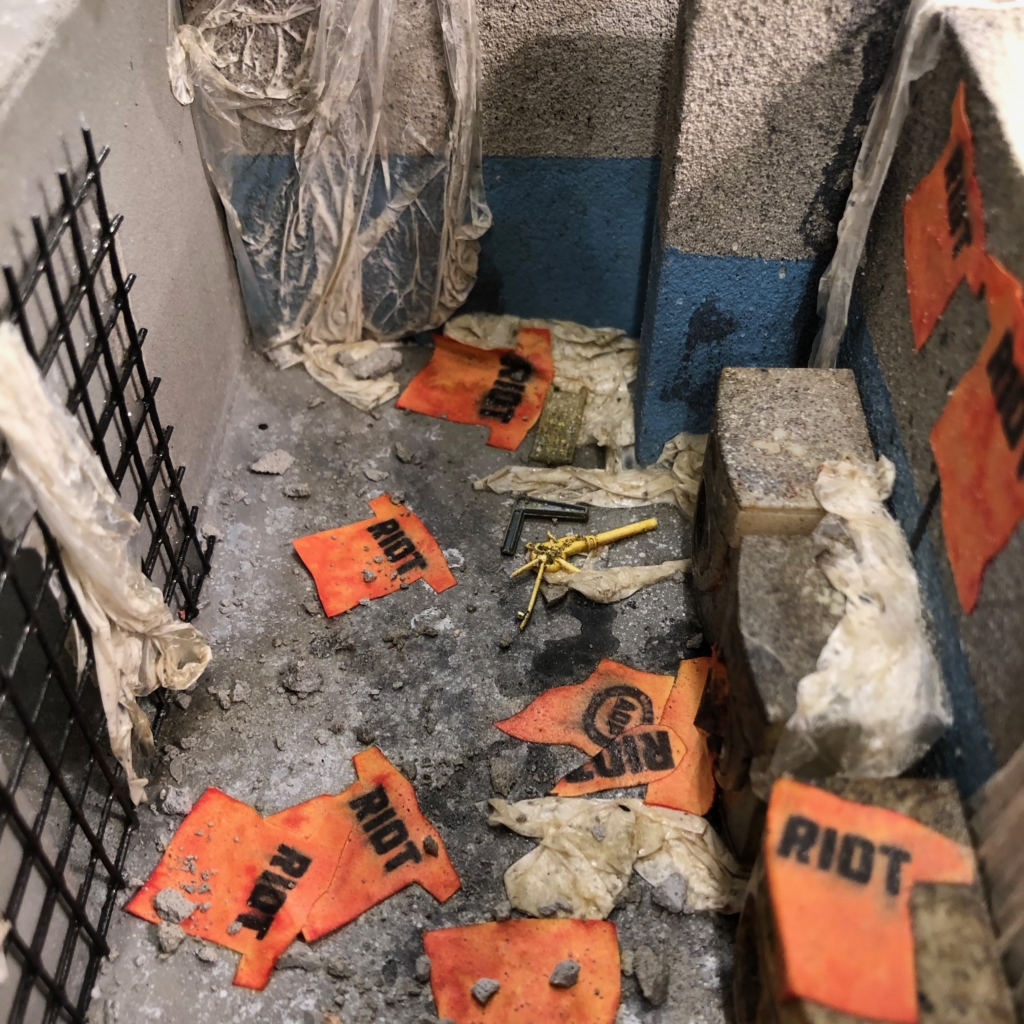 ESTATE is viewed either individually or in social bubbles in pre-booked 10-minute slots scheduled every 15-minutes. Viewers then walk through a 40-foot shipping container to explore the tower blocks. The experience includes smoke, strobe lighting, wind, loud noise, tiny TV broadcasts, and is suitable for children and adults over 5. ESTATE has been designed so it can be toured and viewed in compliance with Covid-19 hygiene and social distancing measures, and is wheelchair accessible.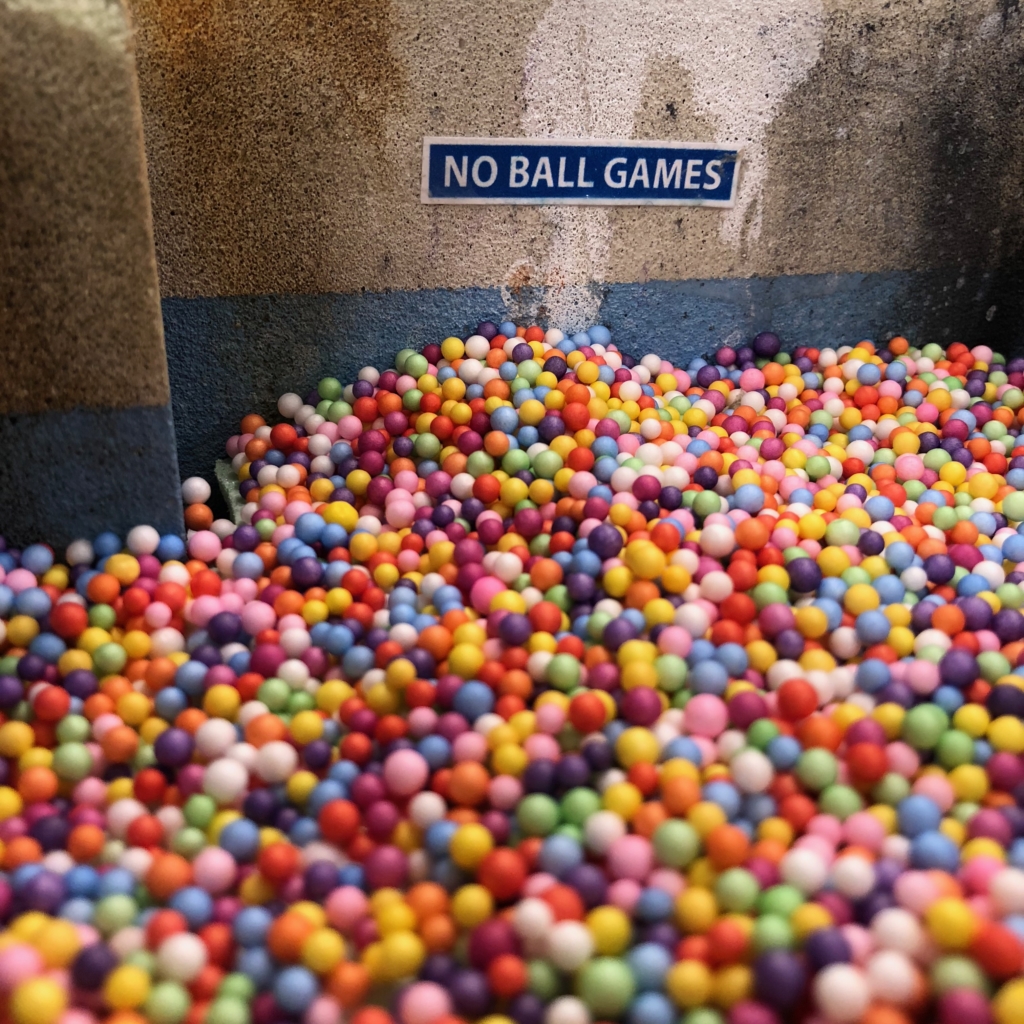 All images credit: L-13 Light Industrial Workshop.