Dead Wings Farce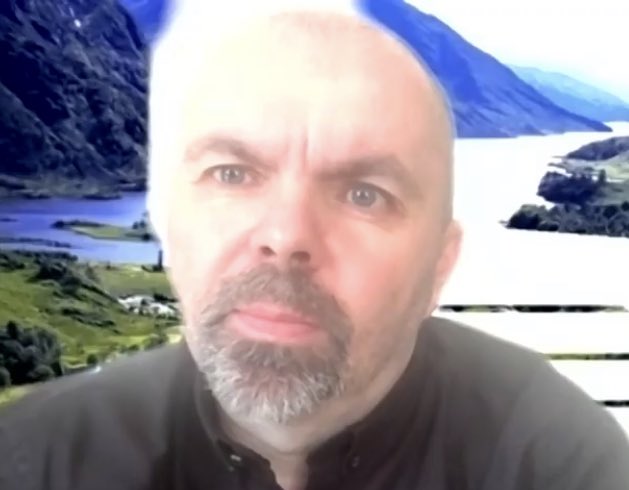 It's with some sadness to see that the Bath-based blogger who has been marinading in his own bile for a decade or so has today announced his own retirement ('The Ship Song'). I doubt very much this is true at all but his latest *explosive* blog is quietly hilarious. Presumably his role in the utter farce of the Alba Party has led him to be broken by reality. He must have realised that all of the things we have said about the echo chamber of his sub-culture were 100% correct and that the electoral consequences of a Block List meeting Society wouldn't be pretty.
That must have been tough.
Some highlights:
"So what's coming now is five miserable years of deja vu. A Holyrood with a pro-indy majority but no will to do anything with it, just like the one we've had since 2016 when Sturgeon lost Salmond's majority and became beholden to the foul, racist, misogynist paedophilia sympathisers and enablers of the Scottish Greens…"
"The price that'll be paid for Nicola Sturgeon's betrayal of the SNP for the sake of her personal career will be years and years in the wilderness for the independence movement. The 80 years of work by her predecessors leading to the high water mark of 2011-14 have been turned to ashes and it takes a while for anything to grow back from ashes."
"I'm already 53 and the men in my family rarely get much past 70. I don't intend to waste the rest of my life waiting for that to happen, and unlike some I'm not prepared to lie to people in the meantime for the sake of a paycheque "  [er, um … don't know what to say about this industrial levels of self-deception]
Paul Kavanagh – someone who defended Stuart Campbell from accusations of rampant homophobia like a human shield for many years is " only, and by a distressingly narrow margin, the very lowest of the grotesque, grifting, self-serving sewer scum that now infests every level of the independence movement".
Sweet.
It goes on:
"Can you imagine going into a second referendum with nothing to offer as persuasion to undecided voters but Pat Kane, Lesley Riddoch, Gerry Hassan and Elaine C Smith again? Christ have mercy on our accursed souls."
[I'm not sure what thought-crimes Pat, Lesley, Gerry and Elaine have done to receive such vitriol, other than campaign tirelessly – often for many many years before Campbell appeared, but it doesn't really matter …].
"It was only the creation of the Alba Party that offered Scotland one last-ditch chance of salvation."
Aha!
How did that go?
"The party intends to carry on, which with the deepest respect and regret I consider a futility. We learned last week that Sturgeon has simply done too effective a job of poisoning its name and in particular that of its leader. "
*sad face*
The one thing that's consistent with all of these people is there is NEVER any personal responsibility for anything. It's quite at thing.
We're reaching a crescendo now …
"So, since I haven't actually spelled it out yet: Wings is over. We've said everything there is to say …"
Well, it's quite a claim and I don't believe it for a microsecond but it's worth archiving under R for Ridiculous Things Stuart Campbell Shouldn't Have Said.
At least, as he pretends to bow-out it's good to know we've been living rent free in his head as he chooses to use his supposedly last blog to make the claim that we are funded by MI6. To prove this exclusive scoop he links to the British Council profiling some Neu!Reekie! poetry.
"So unfortunately you'll have to wait for someone else to report on Bella Caledonia's links (via its "poetry collective") to the British Council, an organisation identified by the Sunday Herald a few years earlier as a wing of the British security services."
Crumbs, we've been rumbled.
"It's the analysis."
After scattering about a load of wildly ridiculous conspiracies and smearing a whole load of very decent people he then says: "There also remains the question of what should be done with the money left in the Wings Fighting Fund (still a not-insignificant sum) …"
[No Shit Sherlock]
Having been on the relentless grift for almost a decade Stuart bows out in a sea of well-practiced disinformation, hate, blame, narcissism, conspiracy and farce.
There are some positives. Campbell is apparently "afraid to live in Scotland" because of, er, misogyny. Really.
Anyway what a load of shit. The disciples comments are worth it if you need a lift at the end of lockdown.